At the age of 18, how are you? Perhaps, a common "recipe" of many young people at this stage is to be busy preparing for exams, eager to go to university or pursue a subject that they love and always cherish. But before the turn of life, there are people who find themselves another way. There are choices that are inherently bumpy because of the detour, but the final destination is still full of roses, if on that journey we do not stop trying.
Nghiem Thi Linh (1988) was born and raised in a farming family in Hai Duong, the eldest daughter in a family of 3 sisters. The year Linh graduated from high school, her family was poor, unable to attend university, she chose the path to Japan to export labor.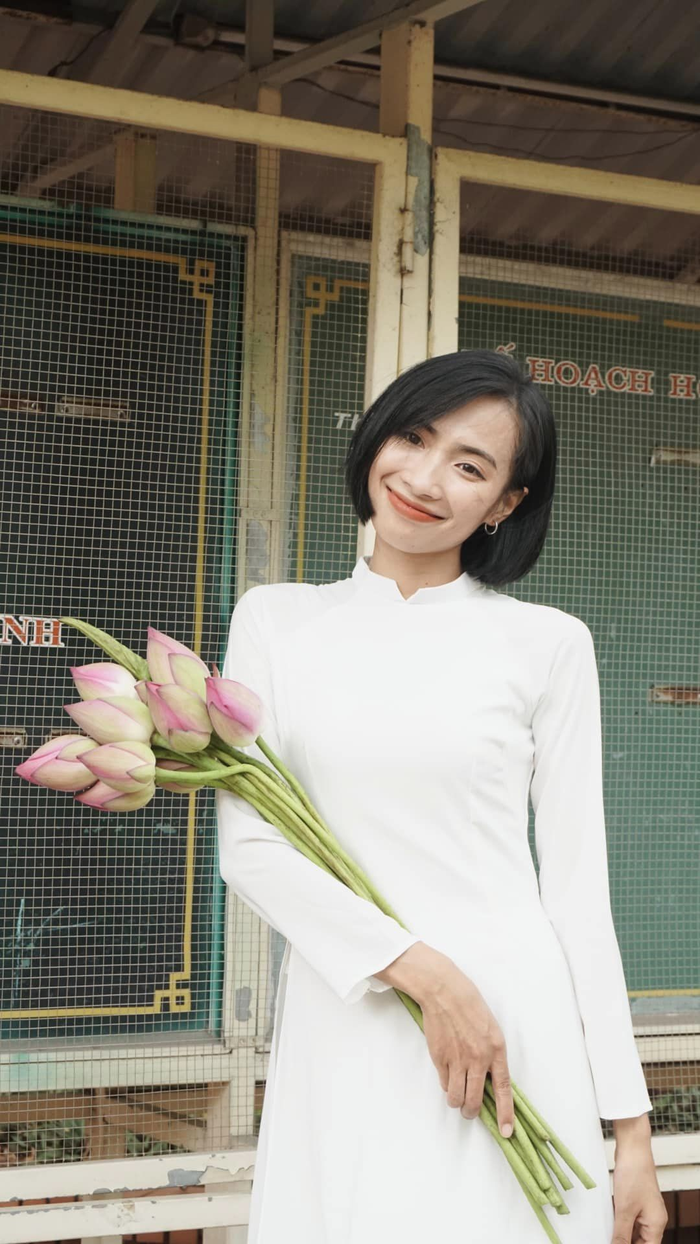 Having a job, having an income, Linh thought that her life was just "peaceful" to pass. But 6 years later, this girl has achieved a result that surprised everyone: Won scholarships from 3 top universities in China, including 2 full scholarships and 1 scholarship with tuition subsidies only. by self-study.
At the age of 24, Linh "made it all over again" when she became a student in a new country. But as this girl confided: "I know that at my age, there are many people who are afraid of starting college, afraid that they are not strong enough to be able to face public opinion, not keep up with young and ignorant students. But I believe it's never too late to pursue your dreams and realize your dreams. It's important that you have the determination."
Therefore, Linh's journey, although starting a bit late, will certainly be full of interesting and exciting experiences.
Twice "miracle"
Linh often jokes, my life has two miracles. One is the new 16 years of being born, the other is the recent journey to win a scholarship.
"There was a time when I went to school, my friends called me a miracle because my parents got married at the age of 18 but were barren, so I was born 16 years later. There is another time I still remember, VTV3's 7 p.m. news 6 years ago, there was a story about a 17-year-old infertile couple who gave birth to a child called: "Miracle in the middle of everyday life." At that time, I even teased my mother that it took another year to give birth to be able to get up. TV. I was born with the love and perseverance of my parents."Linh talked about her childhood like that.
But from a young age, Linh also grew up in a scandal because the house was full of girls, and she was poor. Many times when she saw her parents' headphones being despised, Linh always blamed herself for being too young to have the ability to earn money to protect her family. "I told myself that when I grow up, I must escape from the village's bamboo wall, strive to study well and try to earn money so that I can help and make my parents proud."Hai Duong girl confided.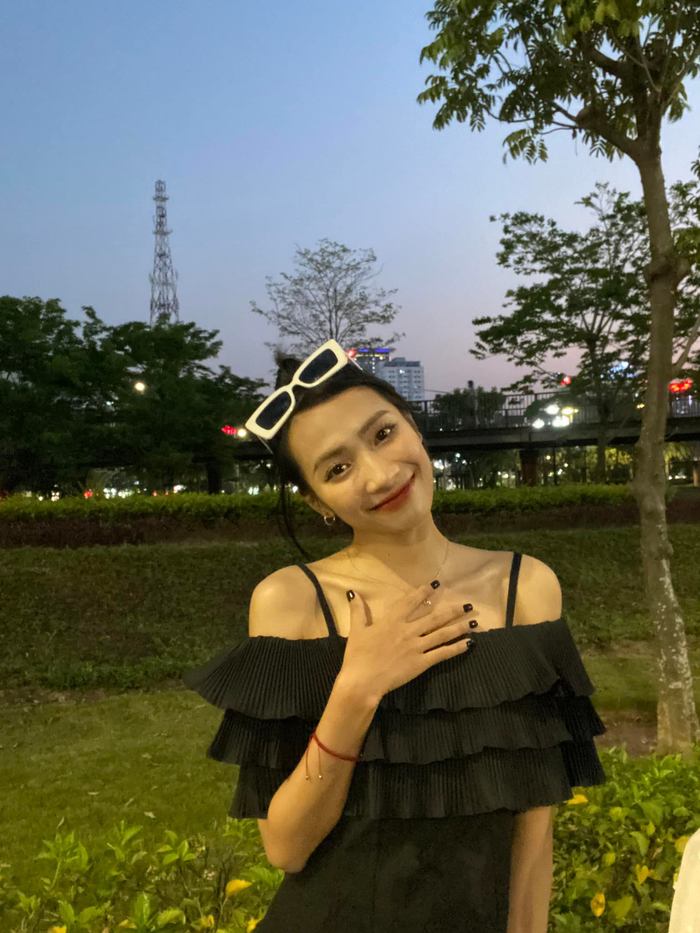 Linh has just worked at the company from 10 to 11 hours a day, going home to study Japanese by herself.
At the age of 18, with that strong determination to be independent, Linh went to Japan as a labor export. After 4 years in Japan, working at the company for 10-11 hours a day, plus studying Japanese at home, she became the first Vietnamese in the company in nearly 20 years to pass JLPT N1 (JLPT – Japanese Language Proficiency Test is a very prestigious Japanese language proficiency test today and JLPT certification is classified according to the level you have passed. In which, N5 is the lowest level and N1 is the lowest level.) is the highest level).
Working like a hard bee, Linh was finally able to live independently, travel on her own with the money she earned, experience working as a translator and interpreter, teaching Japanese to Japanese teachers, teaching Japanese to Japanese teachers. foreigners, and at the same time discover things you never thought possible. She also had the opportunity to participate in activities such as the Typical Youth Conference, self-study forums…, and was honored to represent Vietnamese young people to speak here.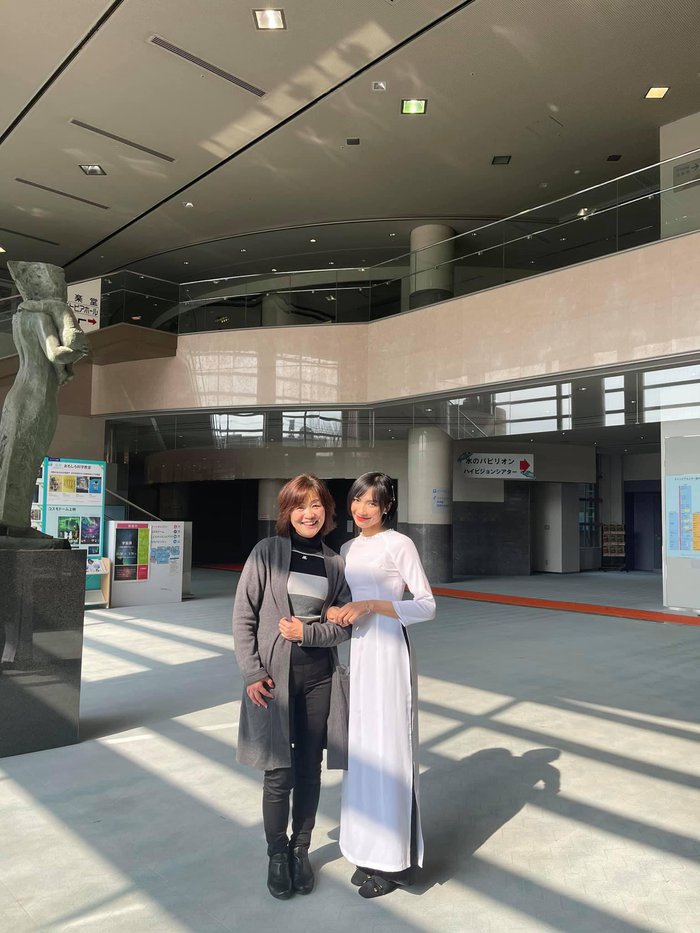 Linh on the representative day spoke at the self-study forum.
Scholarships from 3 universities and admirable self-study spirit
During the conversation, Linh mentioned a lot of the two words "predestined". It was fate that made her choose Japan, because in the process of studying Japanese at the volunteer center, Linh met a Chinese friend named Chu Duong. This is the person who inspires and motivates, as well as helps Linh to start conquering a new language.
Linh still remembers, thanks to the support of Mr. Duong, that day she boldly borrowed 3 basic Chinese books from her friend and started to self-study.
"During the week, I studied by myself in the dormitory every day, and at the weekend, I made an appointment with Mr. Chu Duong at the Japanese volunteer center to ask him to correct the pronunciation and correct the exercises. After 5 months of learning Chinese, I was brave. I registered for the HSK5 exam in Japan but at that time only got 170 points, the passing score was 180 points.
After that, because I wanted to continue my studies at university, I decided to return to Vietnam, learn more Chinese, participate in extracurricular activities and prepare an application for a scholarship to study in China. For more than a year, I have passed the HSK6 certificate and advanced spoken language without ever taking any Chinese courses at the center."Linh said.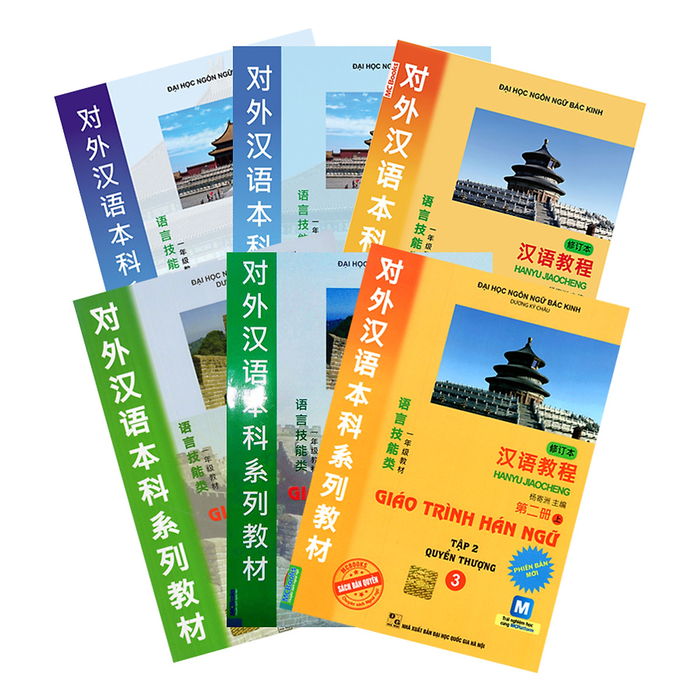 The first Chinese books Linh used for self-study.
Heaven doesn't let people down. Last season, she won 3 scholarships, including: Beijing Foreign Language University CSC – majoring in Chinese Translation and Interpreting; CIS University of Jinan (Top 3 in Guangzhou) – Education in Chinese; Scholarship to Tianjin University (Top 1 Tianjin) – majoring in Business Chinese.
The female student decided to study at Beijing Foreign Language University because of her passion for foreign languages. With a full scholarship, she gets free tuition – free dormitory – free insurance and 2,500 yuan per month living allowance (equivalent to 9.5 million VND).
In addition to Japanese and Chinese, Linh is also studying English and aims to get IELTS 7.0 before graduating from university. Next she will conquer German or French. Currently, Linh has started studying at Beijing Foreign Language University in the form of online learning, and plans to fly to China in the next 1-2 months to study face-to-face. She is also setting up a small TikTok channel to share how to learn foreign languages ​​and apply for scholarships.
To hunt for scholarships, study plan is a deciding factor
To start the journey to hunt for scholarships to study abroad, Linh first joined and groups to share knowledge about studying in China on Facebook. Then learn more about extracurricular activities. She participated in a total of 5 winter camps of 4 different universities in winter 2021, including an elite certificate.
"I determined which region I wanted to go to, then looked for scholarships from universities in those regions, specifically Beijing, Guangzhou, Tianjin, Shanghai, Jiangsu… After I found a school If I have a scholarship, I will choose schools with high rankings and schools with lower ranks to prepare.
The information I collect is by going to the school's web site or going to Baidu, wechat to search. After I had the necessary information to apply, I began to prepare for the next steps such as medical examination, HSK Chinese exam, applying for a criminal record, a referral letter.Linh said.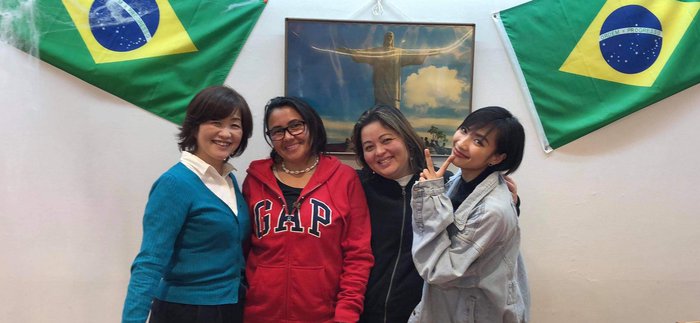 Linh and the teachers in the Japanese teaching assistant class.
Linh applies two types of scholarships, so each scholarship will have different steps. The International Chinese Language Teacher Scholarship (CIS) requires a recommendation letter at the test site of Hanoi University of Foreign Languages. As for Chinese government scholarships, they need recommendations from high school teachers such as principals and homeroom teachers. All the above documents need notarized translation into Chinese.
Her applications have all gone through the school's evaluation and approval process first, if eligible, they will be sent to the top for further review. Only the Tianjin University scholarship is self-selected, so it is self-reviewed. The remaining two schools have to wait a long time for the results.
Talking about the necessary conditions to be able to hunt for a scholarship, Linh said that according to her, the most important factor is to refine how to have a beautiful and impressive profile, in addition to certificates and certificates. Only foreign languages, the study plan is also a decisive factor to impress the evaluation board.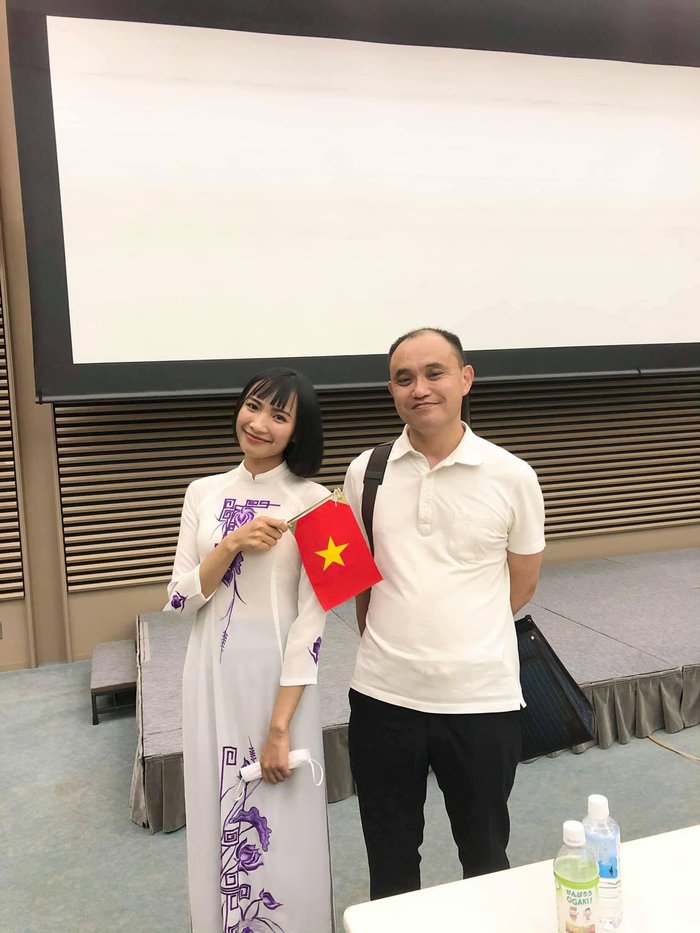 Linh joined the Youth Forum in Japan.
"My parents wanted me to work at first because I had received several offers to work as a translator and assistant with a good salary before. But after listening to my son's explanation and stating my wish to continue going to school to become a When I received the news that I had passed three scholarships, my parents were very happy and proud.
I want to send to those of you who have not found the direction, those who have been going in the wrong direction, those who are struggling on the way to find and realize their dreams: Be persistent in doing and pursuing your dreams. As long as you believe you can do it, you can do it. I believe that although the past cannot be changed, the present and the future can, so how you want you to be is up to you. Don't give up"the 24-year-old girl messaged.
Linh shares her secret to learning Chinese: Listening to as much Chinese in her spare time as regularly listening to podcasts. She also often finds opportunities to communicate with Chinese friends, such as using the Tandem app to practice speaking with native speakers. Linh practices a lot of writing and reads many books and documents in Chinese. Try to maintain daily exposure to Chinese to create the best learning environment.