The coming Mid-Autumn Festival is also an opportunity for the kitchen-loving sister association to show off their talents, everywhere people show off making pies, flexible cakes, jelly, etc. As the holiday approaches, more and more sisters show off their gifts. Beautiful finished products, the hand-made Mid-Autumn Festival trays make everyone admire and admire.
Recently, the social network shared a post showing off the results of "sculpting", shaping fruit to display the tray. Notably, besides the beautiful, lifelike works, there are funny, creative and humorous shapes that make the online community excited.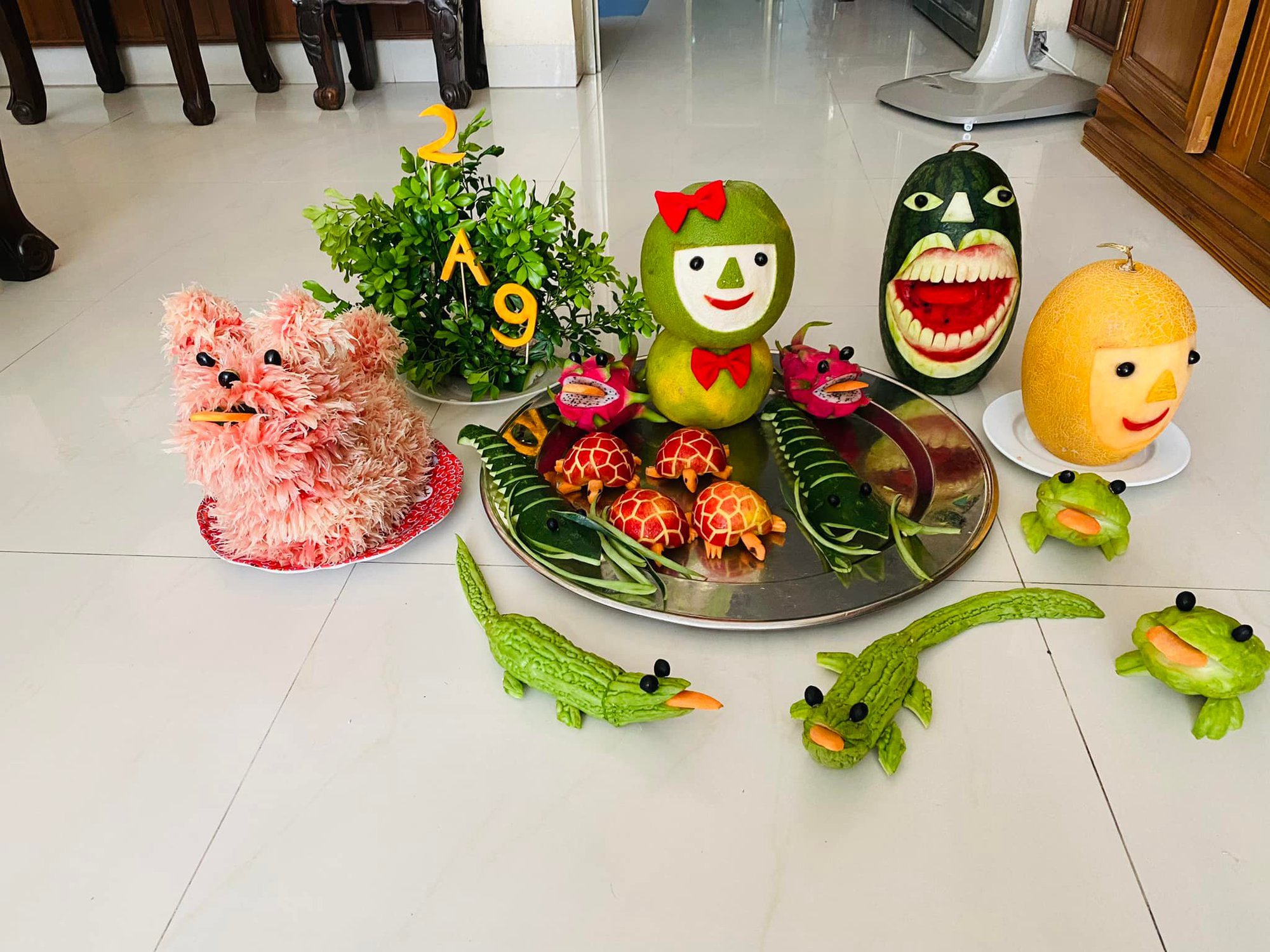 Mid-Autumn Festival but… it's so strange!
At first glance, you will think these are the works of a person who "hates the kitchen". However, they are created by a very skillful woman who has more than 4 years of experience in shaping tubers and fruits.
Contact Ms. Pham Chuyen (Hai Phong) – the owner of the stormy works said: "I only shared my self-made works in the group for everyone to consult, discuss and give suggestions, but I didn't think they would get so much attention. I started researching and creating about 4-5 pictures. This year. Mainly during festivals, Mid-Autumn Festival or my birthday, I took the time to do it.".
According to Ms. Pham Chuyen, she is a nature lover herself, loves plants and flowers, so she also takes these things as inspiration for her works. The ingredients to make are mostly available at home, sometimes she takes advantage of orange peels, cucumber peels, etc. which seem to have expired to create a finished product.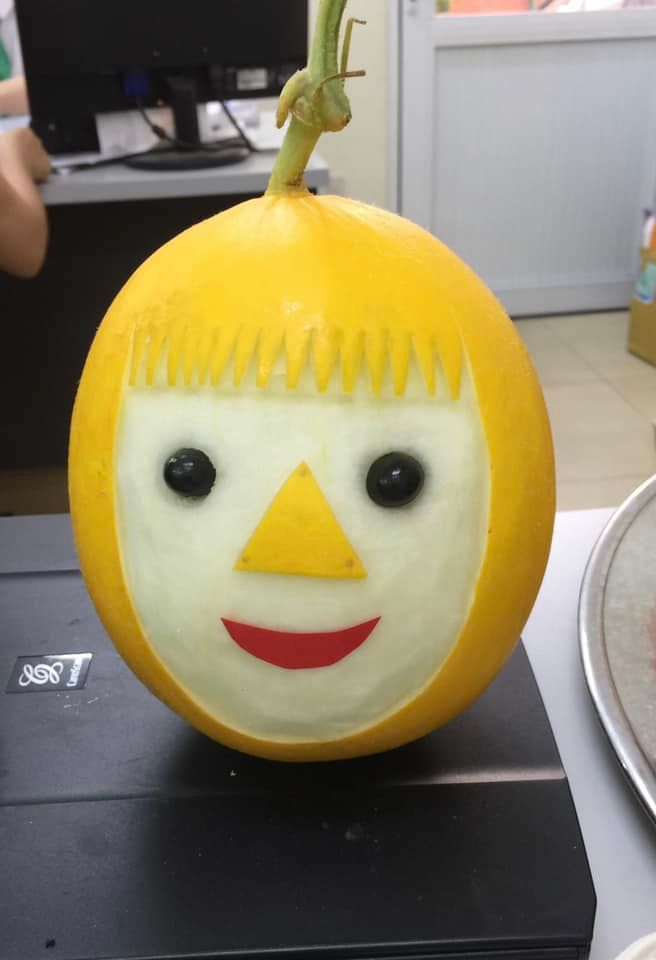 Does anyone recognize this is Ms. Hang?
"This work requires meticulous, careful and of course, it also requires skillful hands. At first, I was also clumsy, but I got used to it after doing a lot. Depending on the shape, it will take different time, if there are many details. Small details that must be carefully trimmed can be completed in 1 hour or more.
In terms of ideas, there are things that I will think and do according to my personal preferences. In addition, I also join cooking groups for people's reference or self-study online. In general, every time you do it, you have to be very patient but it's fun, a way to have fun."Pham Chuyen shared.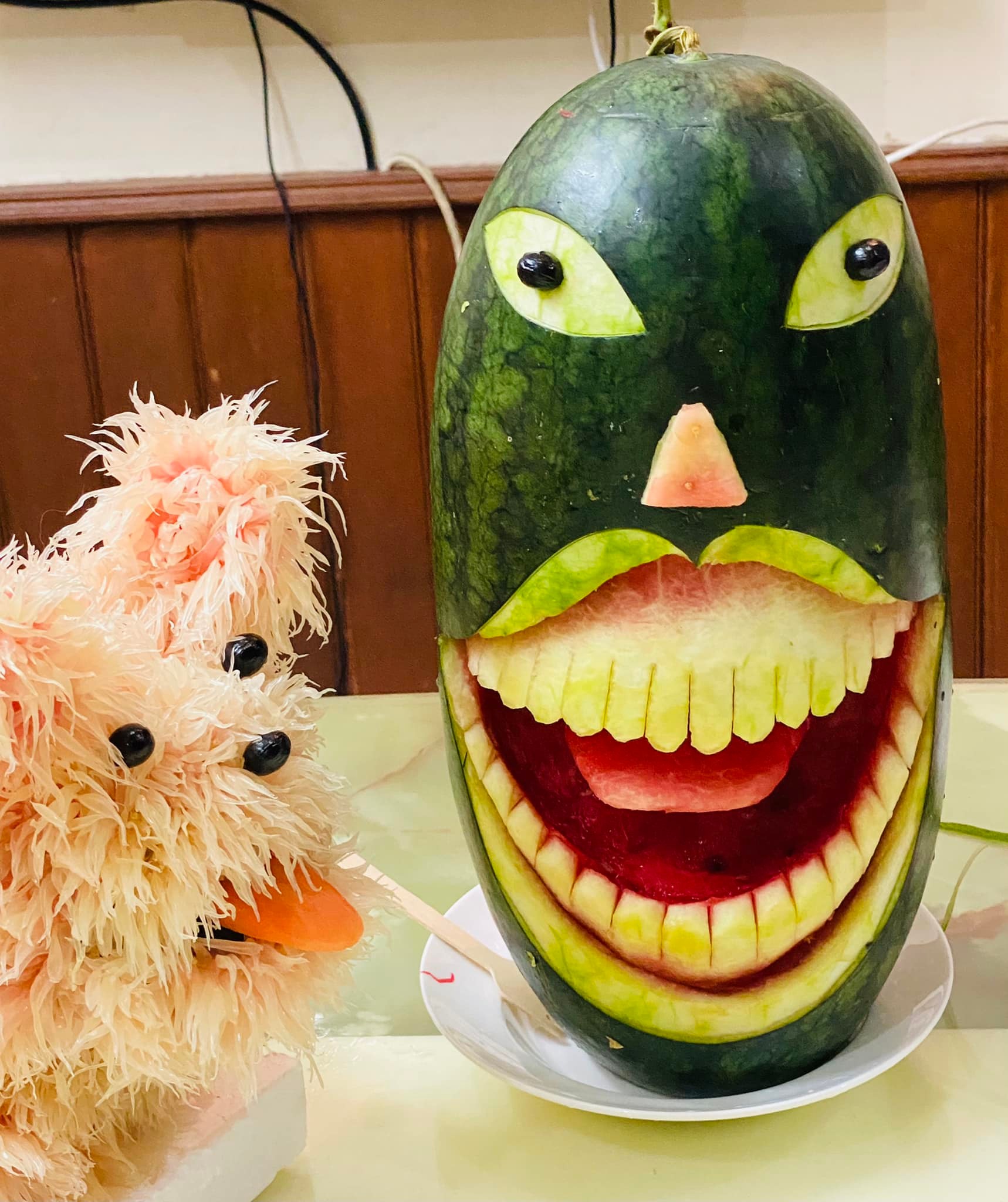 Shaped a watermelon mask, but the online community saw Le Duong Bao Lam's figure
Among the posted works, the online community is especially impressed with the mask shape from a watermelon. Because many people look at it, they think of Le Duong Bao Lam – a comedian who is very popular with the audience through game shows. When asked about this, Ms. Pham Chuyen humorously expressed: "I know that actor, but it's really just a coincidence, it doesn't mean anything. People keep asking why there are beautiful works but there are "strange" pictures like that, it's because I like the tray. The festival is diverse, suitable for many people's personalities. Moreover, I also want to make people laugh and make people happy. Call it the Mid-Autumn Festival, it must be fun.".
Let's see more works of Ms. Pham Chuyen: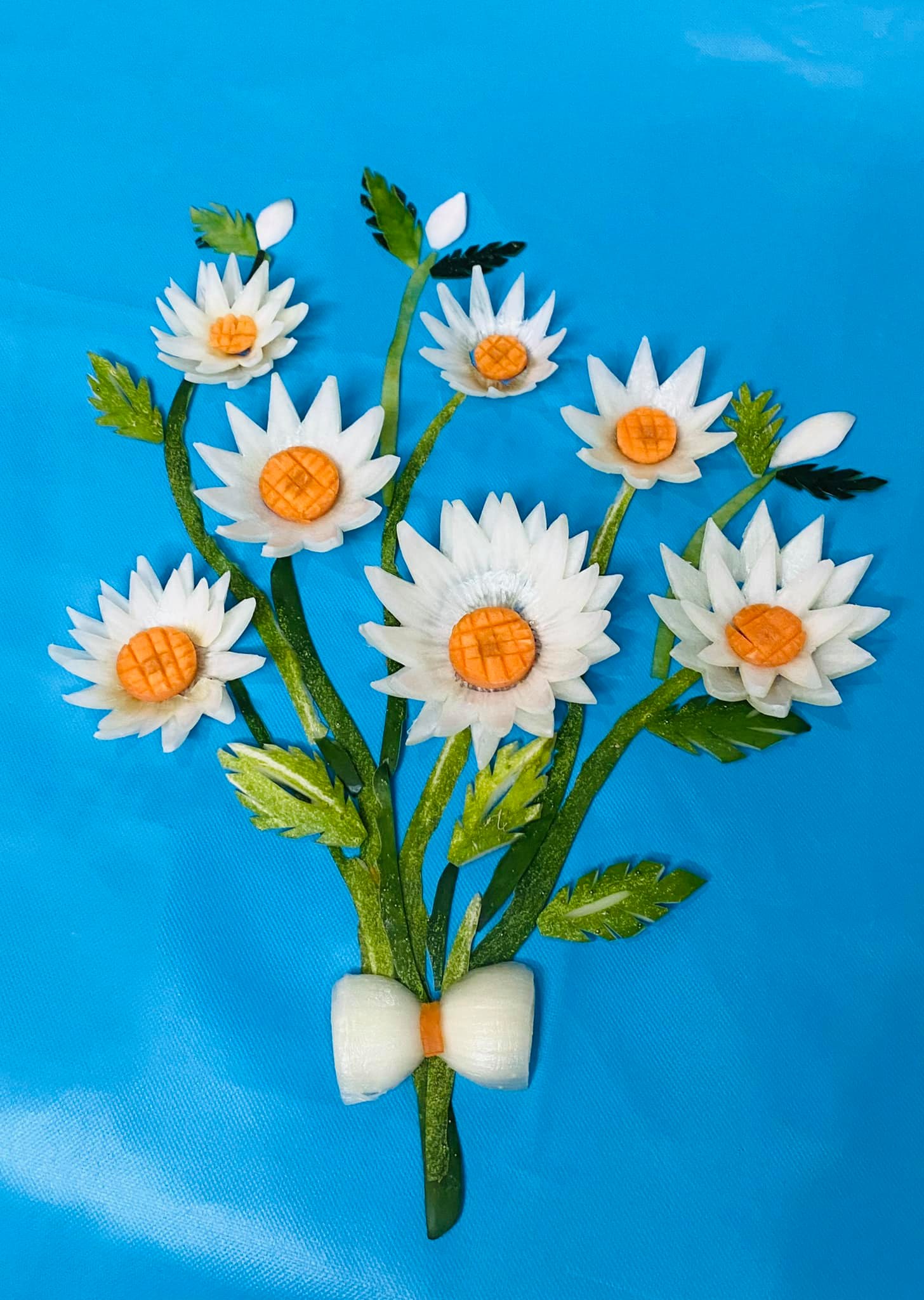 The flower cluster is made from radish, carrot and cucumber peel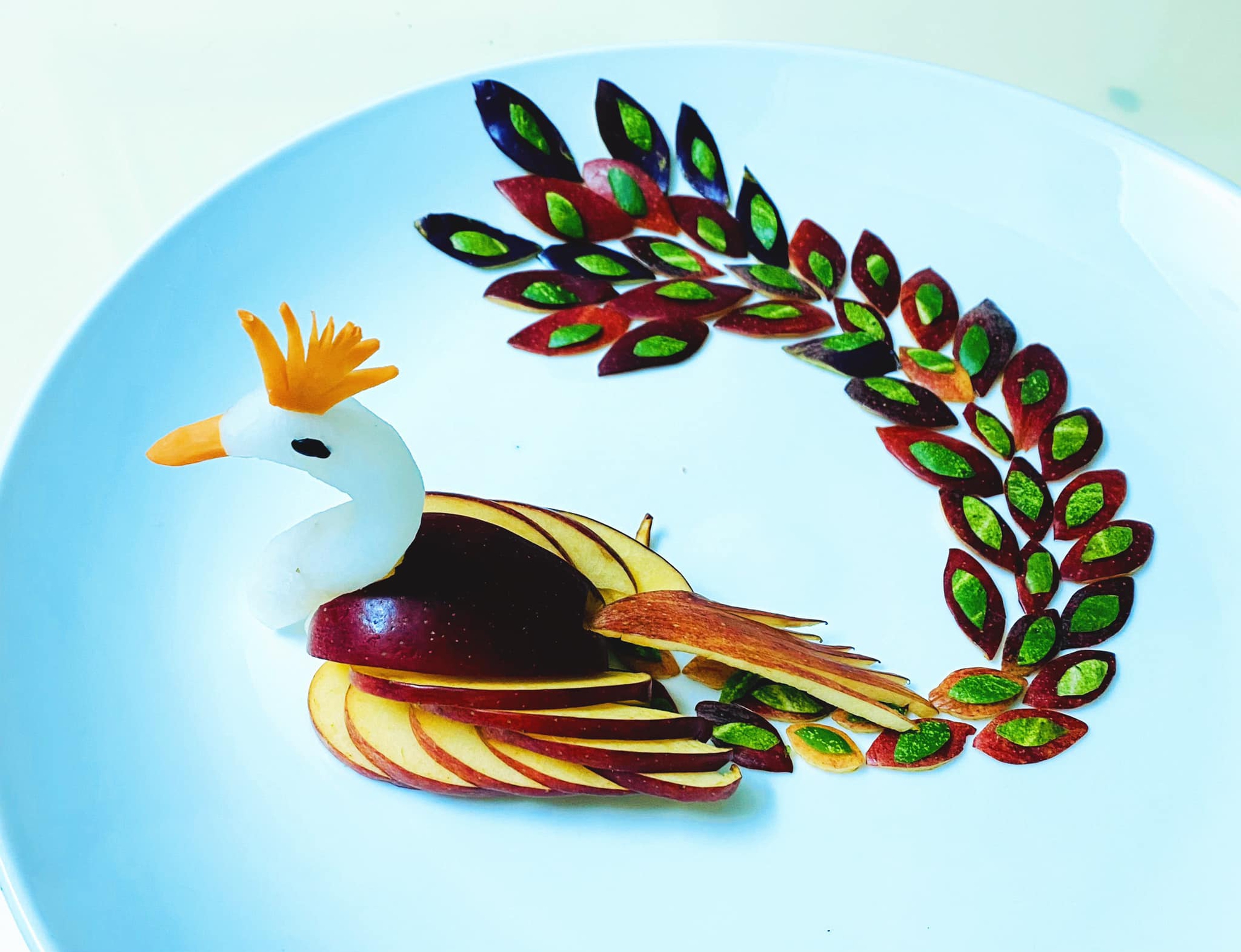 A peacock is elaborately trimmed from an apple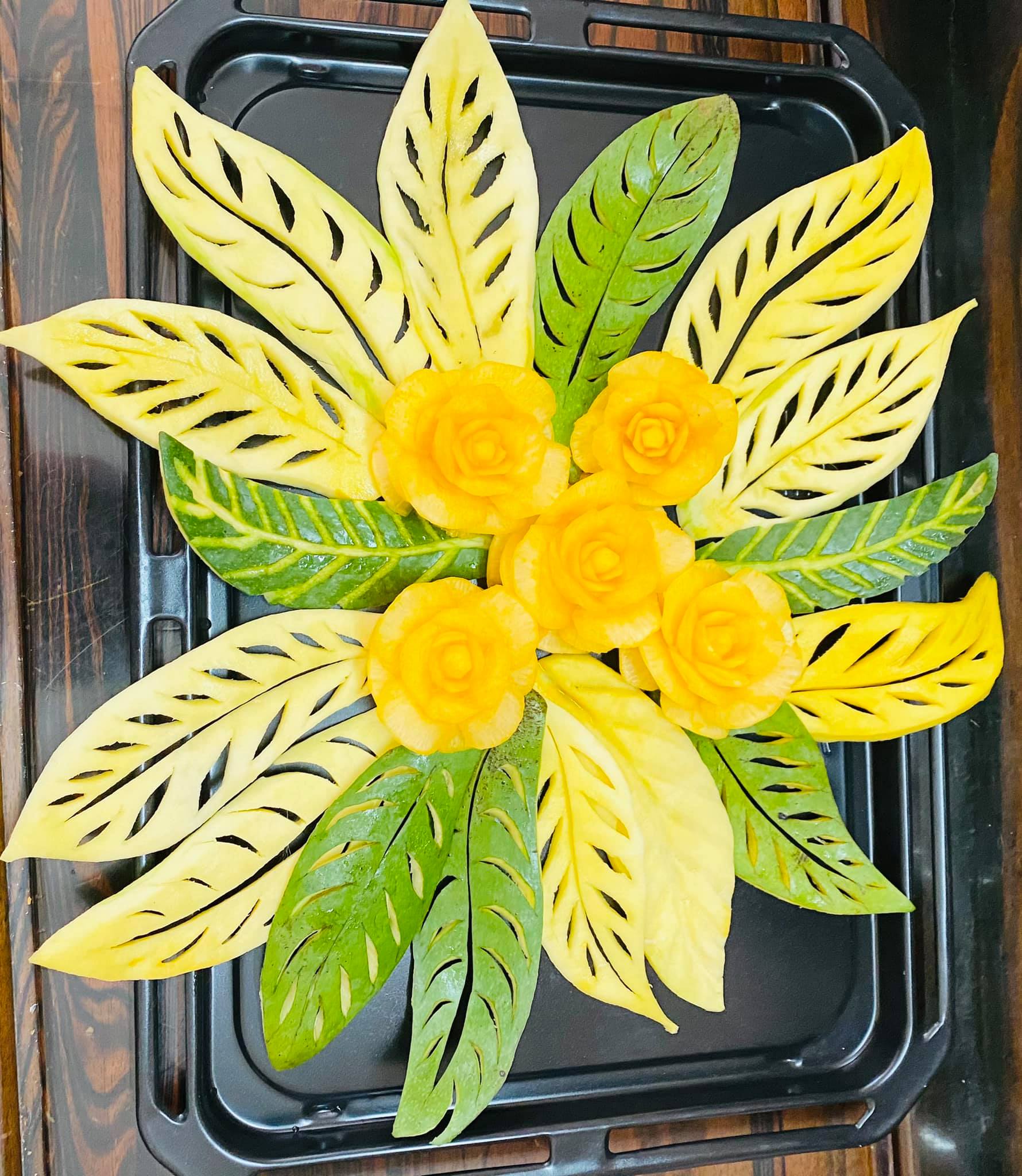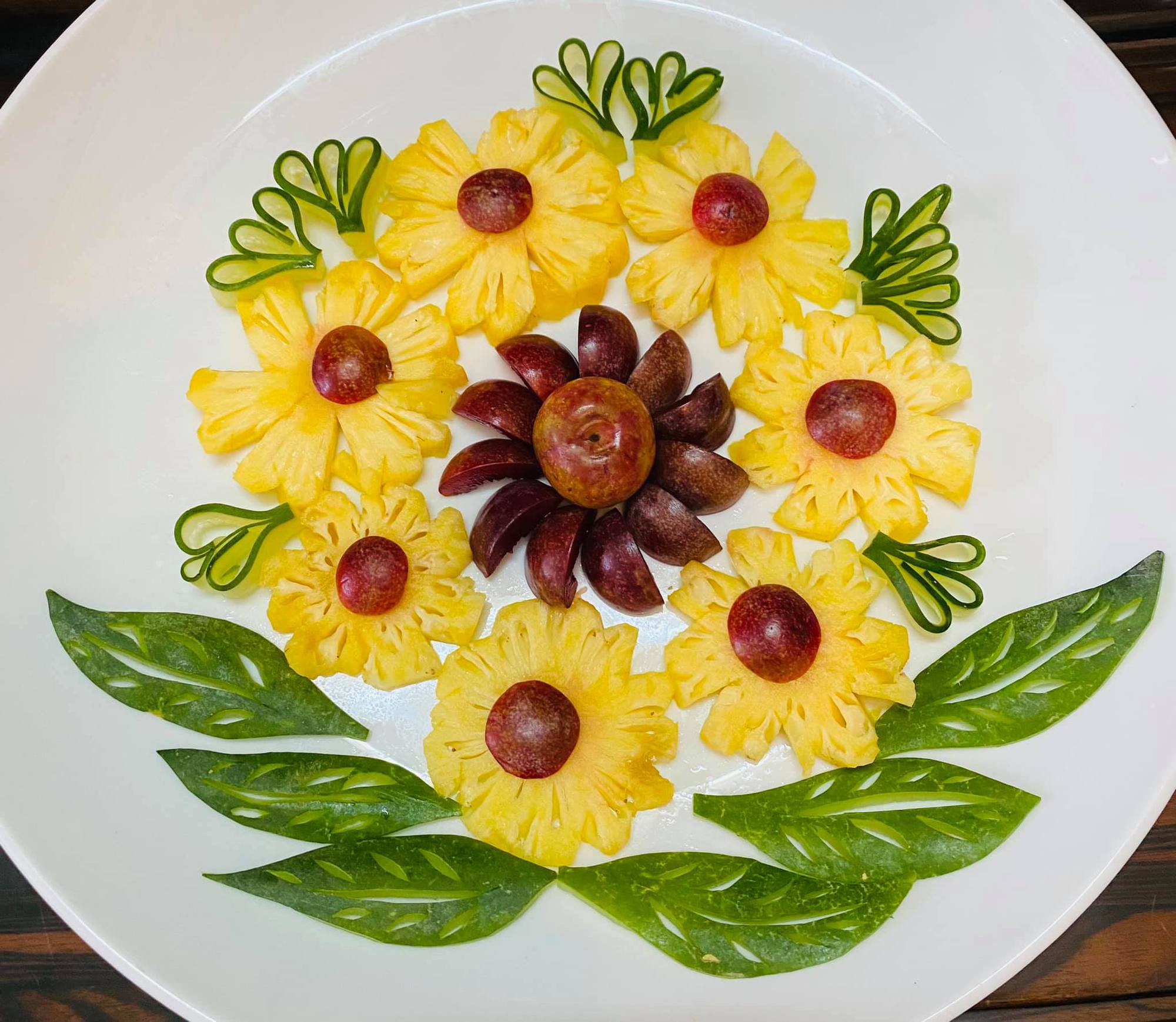 The fruits are all beautifully decorated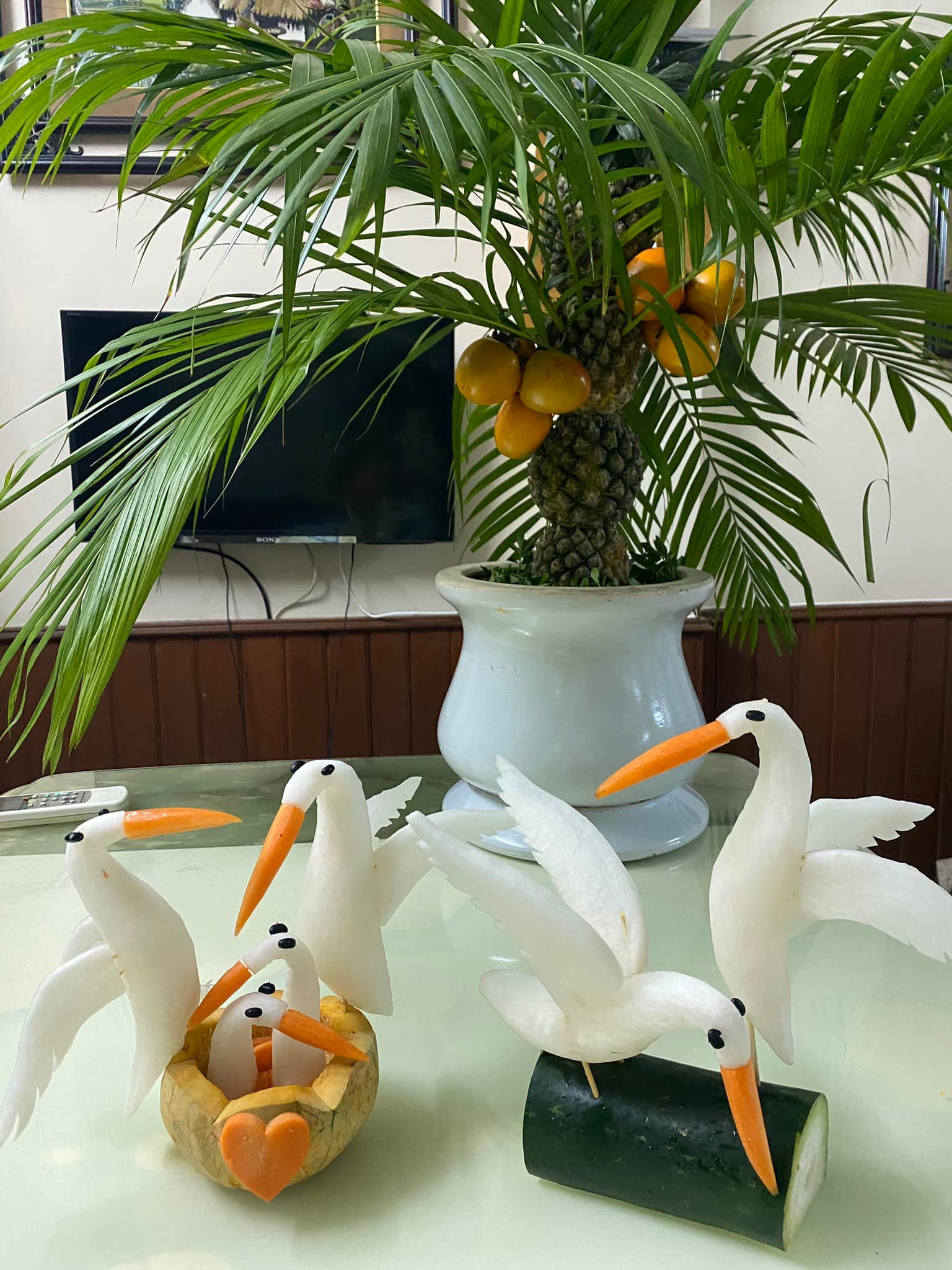 White flock made from radish
Photo: NVCC
https://kenh14.vn/loat-hoa-qua-bay-mam-co-trung-thu-co-tao-hinh-hai-huoc-cua-cuu-nhan-vien-van-phong-20220909173314361.chn