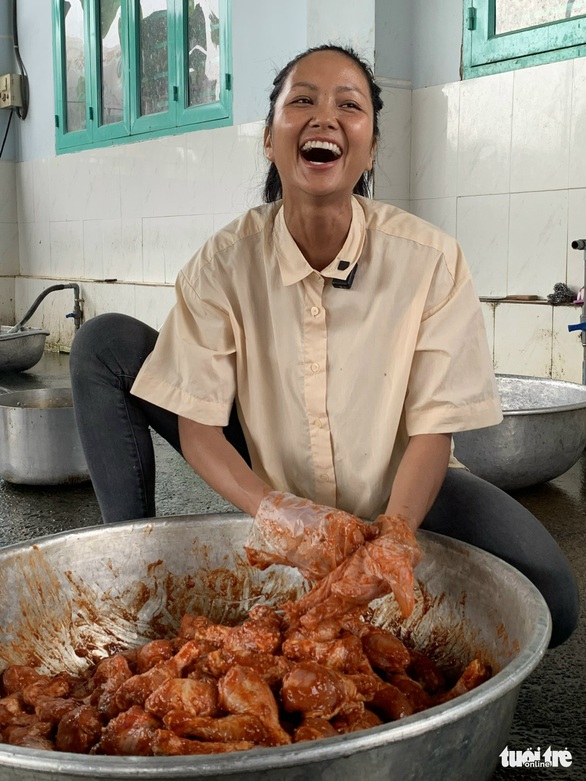 H'Hen Niê marinated with spices to prepare chicken lagu
On the morning of August 14, the Ho Chi Minh City Association for HIV/AIDS Prevention, the program "Give a hand", the Blue Sky Club, our clinic and pharmacy jointly organized the program "Divided rice grain – Disease" Nhan Ai Institute", in Phu Van commune, Bu Gia Map district, Binh Phuoc province.
Vice Chairman of the Ho Chi Minh City Association for HIV/AIDS Prevention and Control Nguyen Anh Phong said that Nhan Ai Hospital provides comprehensive treatment and care for HIV/AIDS patients in the last stages of Ho Chi Minh City and the locality where the hospital is located.
"Not only me, but many people in the HIV/AIDS community want to participate in the activity of Split Rice – Nhan Ai Hospital because it takes care of and nurtures lonely and difficult HIV patients. This is like a home. the second of the patient without support," said Mr. Phong.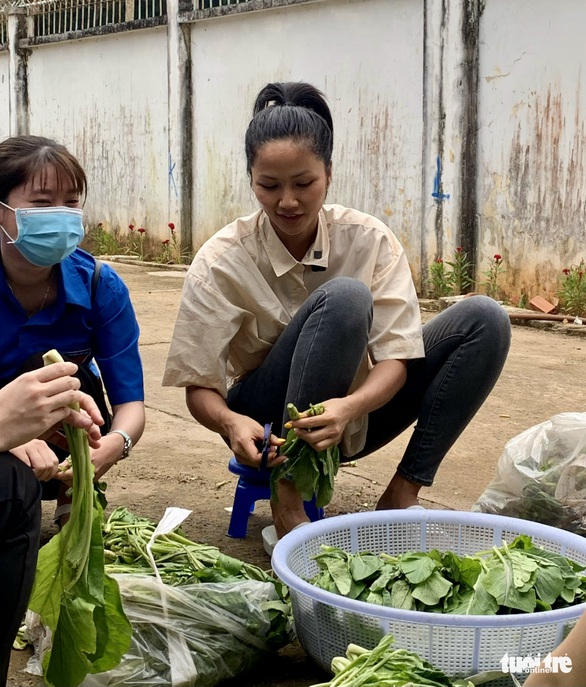 Miss H'Hen Nie gathers vegetables with hospital staff, prepares meals for patients
This activity was first organized in 2018, wishing to maintain it periodically to support HIV/AIDS patients. However, recently, due to the impact of the epidemic, the operation was interrupted.
Returning to Nhan Ai Hospital for the second time, the delegation brought 500 meaningful gifts from the donations of benefactors such as instant noodles, rice, necessities (toothpaste, soap, washing powder, shampoo, etc.) warm clothes…).
Accompanying this activity are Miss H'Hen Niê, Beach Beauty Bao Ngoc (Miss Universe 2022), director Thai Huynh… and bingo artists. In addition to giving gifts and cultural exchanges with the patients, the group also went to the kitchen to cook chicken lagu with bread for the patients.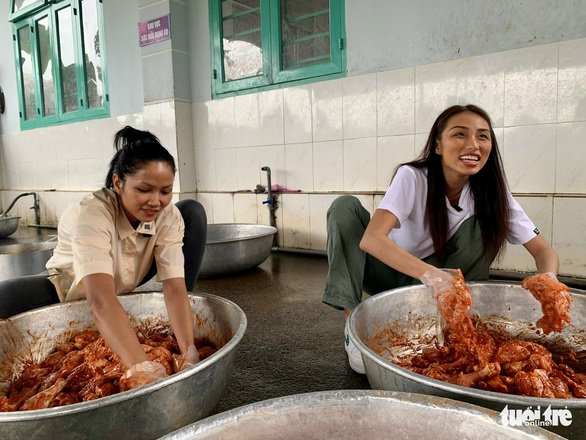 Accompanying H'Hen Niê is "Beauty of the Sea" Bao Ngoc (right)
Present at Nhan Ai Hospital early, H'Hen Niê and her aunts and sisters in the group peeled carrots, potatoes, marinated chicken thighs to prepare dishes to serve the patients.
H'Hen Niê shared: "Many patients without relatives are cared for like family by doctors and nurses.Hopefully, through these care activities, patients can be comforted and shared."
The beauty of the sea Bao Ngoc added: "In addition to therapeutic activities, the environment here helps patients to be comfortable mentally and physically. I wish the patient a speedy recovery and return to his family."
"The joy is that every time we call for gifts for the community of people living with HIV, it is contributed by benefactors and artists, especially from the support of people living with HIV themselves. They are not well, but have resources. With a stable income, I want to contribute to the community. This gives me a lot of motivation to carry out activities for the community," said Mr. Phong.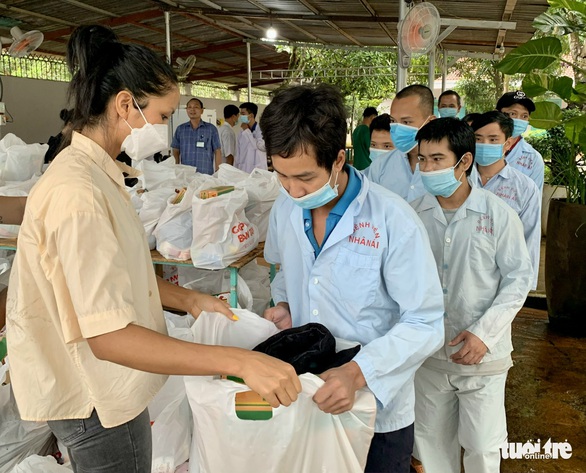 Giving gifts to HIV patients
Dr. Tieu Thi Thu Van – President of the Ho Chi Minh City Association for HIV/AIDS Prevention and Control – said that the campaign was contributed by many benefactors, showing that society is very interested in the community of people living with HIV. This makes the workers feel warm.
Doctor Tran Kim Anh – Director of Nhan Ai Hospital – also expressed his appreciation for the support and contributions of benefactors for HIV/AIDS patients.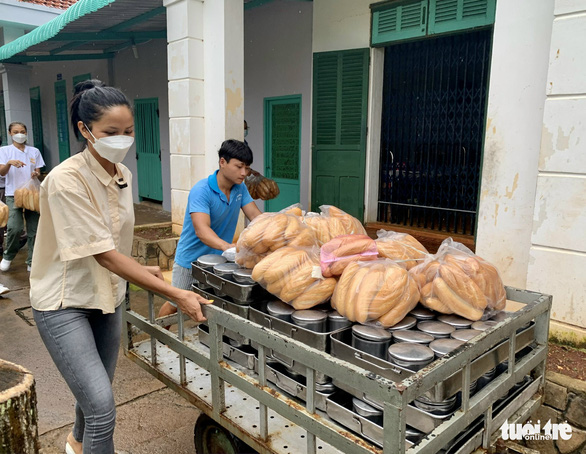 Bring chicken lagu and bread to the patient's room