Crowned Miss Universe Vietnam 2017 and entered the Top 5 of Miss Universe 2018, H'Hen Niê is one of the queens with top achievements in prestigious beauty contests. However, unlike a gorgeous queen, H'Hen Niê is often associated with charity activities and has a simple and rustic life.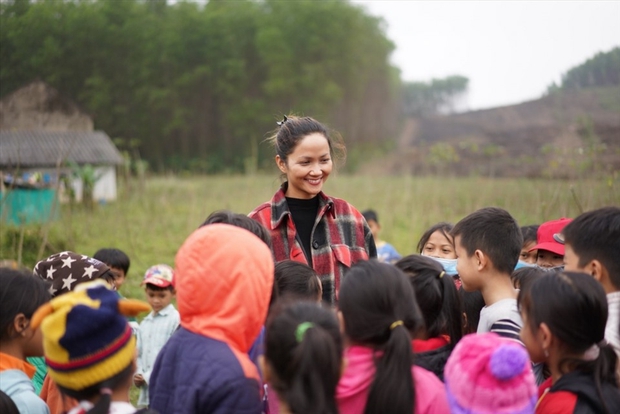 Recently, on her personal facebook page, long legs Ede posted a series of photos during her most recent charity trip. Through the pictures shared by H'Hen Niê, it can be seen that the lady is wearing a simple outfit with a shirt and jeans.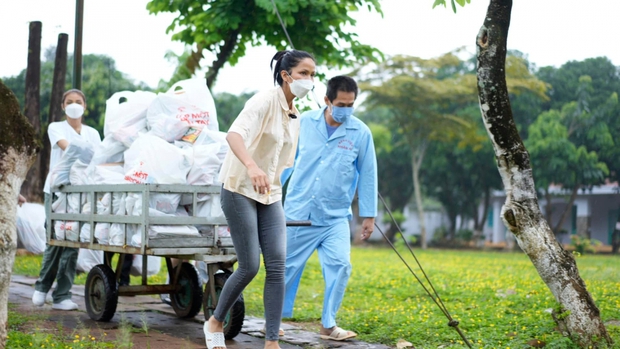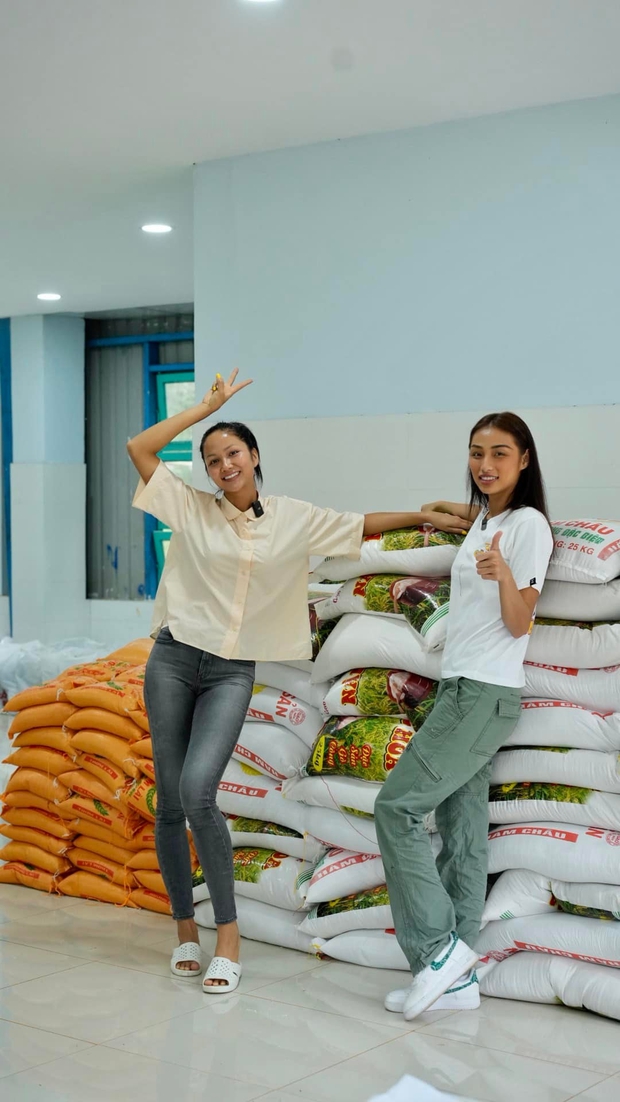 In particular, the rustic face and the legendary honeycomb sandals are still used by the beauty on this trip. The queen received many compliments for her hard work and best efforts. Not only is she enthusiastic and attentive in the process of picking vegetables and making rice, but she also carries bags of rice on her shoulders – a job that is supposed to be done by men.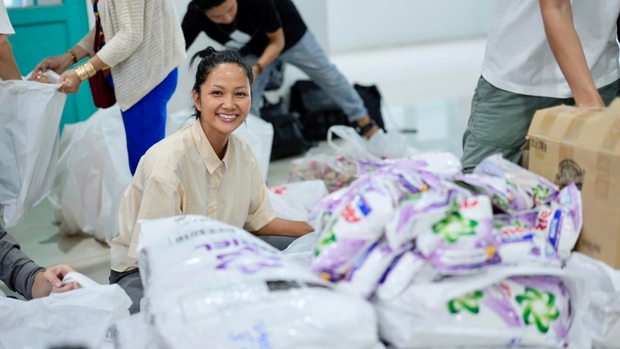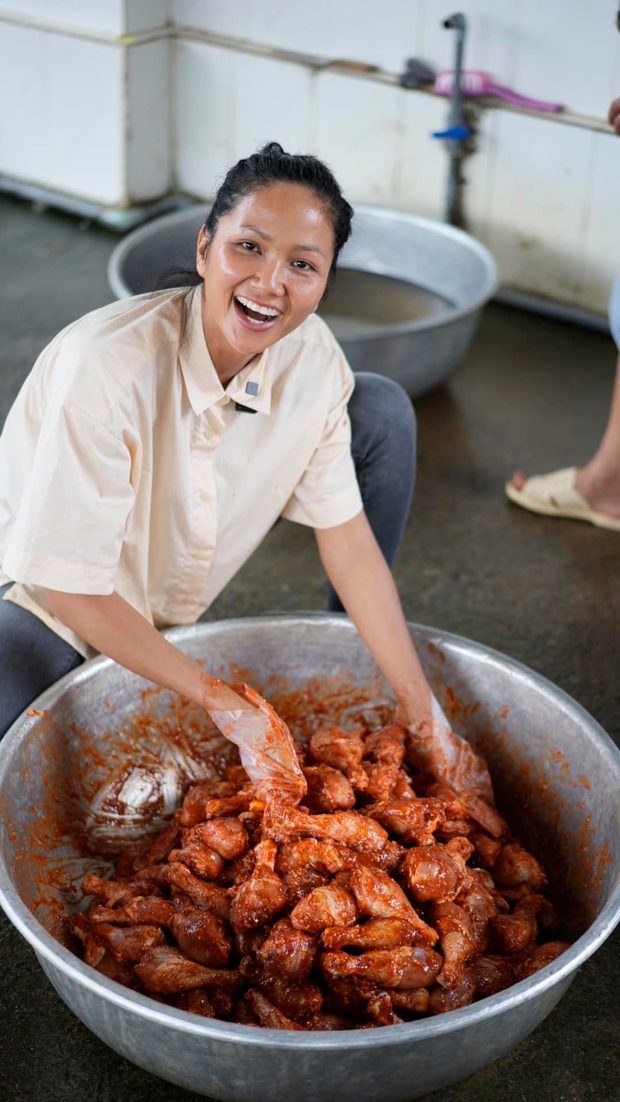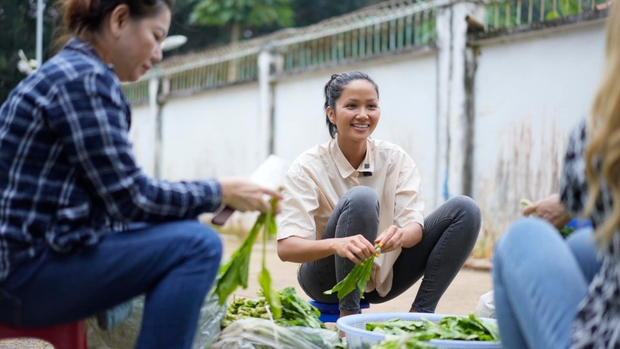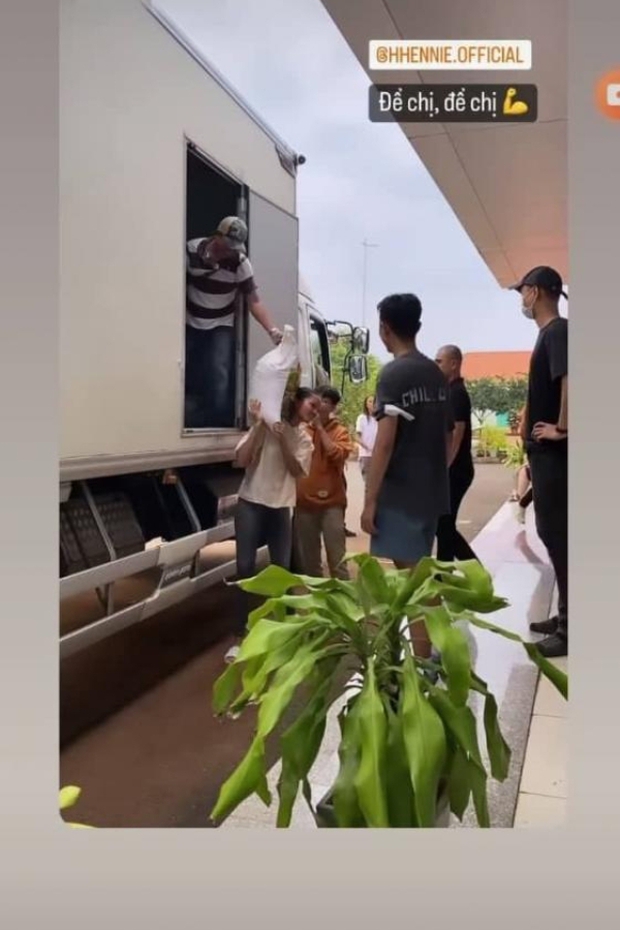 Although in the past time, H'Hen Niê has been constantly entangled with many conflicting opinions about "coloring" which has affected her name more or less. However, it cannot be denied that H'Hen Niê is a simple and active queen who participates in the most charitable activities at the moment.