Since a few years, information technology has always been a "hot" name in the job market because of the great recruitment demand and high salary. Adecco Vietnam's 2022 Salary Guide report once gave an overwhelming number of the "huge" salary of the information technology industry, the highest is 400 million and the lowest is 15 million dong per month. However, according to this report, to get a salary of hundreds of millions, employees must reach the level of CTO and CIO in the enterprise, while lower positions usually receive salaries in the range of 15-80 million VND/month. .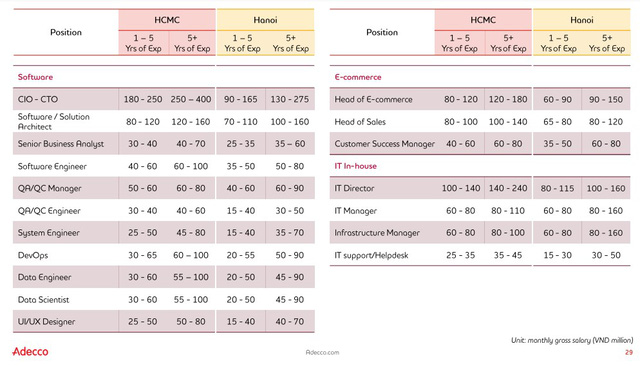 However, the talented information technology industry has a number of other jobs, even though they are not at the management level, they can still receive an income of tens of thousands of dollars to hundreds of thousands of dollars (several hundred million to several billion dong). ), even a few million dollars.
In a talkshow organized by Dan Tri newspaper, Hieu PC – a famous face in the technology world known to the public, shared a lot of information about the cybersecurity profession. This is a small segment in the information technology industry and is interested by many young people as well as organizations, companies / corporations.
People working in cybersecurity often take on jobs such as researching and reporting on security vulnerabilities, digital investigations, protecting the network system of a company, corporation, etc. or new areas such as researching security holes of blockchain, cloud computing, ..
In Vietnam, the salary of engineers and cybersecurity experts can range from 10-40 million VND/month, depending on work experience. Cybersecurity professionals in finance or risk management who provide troubleshooting procedures will have higher salaries.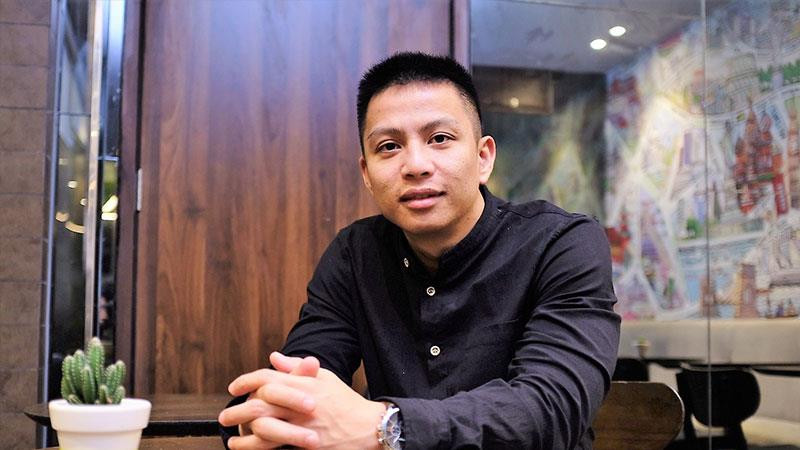 Especially good cybersecurity experts can earn 10,000-20,000 USD/month, even 50,000 USD (about 1.15 billion VND). In addition to the main work in the organization or business, these professionals can also receive external contracts. In particular, large corporations such as Google, Microsoft,… also often reward network security experts who have found a security hole in the amount of $50,000-100,000, even a few hundred thousand, several million USD. However, Hieu PC also said that there are not many professionals with such high salaries in Vietnam, and are also quite private about their income.
In Vietnam, many times, cybersecurity experts and white hat hackers have won competitions to find security holes for large corporations in the world. In May 2022, two white hat hackers belonging to Viettel Cyber ​​Security Company (Viettel Cyber ​​Security) overcame more than 20 players around the world to win the Local Elevation of Privilege category. with the target of Microsoft Windows 11. Pwn2Own 2022 was held in Vancouver, Canada, focusing on finding vulnerabilities on major operating system platforms including: Windows 11, Microsoft Teams, Ubuntu Desktop, Mozilla Firefox, Apple Safari, Oracle VirtualBox, Tesla, .. Pwn2Own Vancouver 2022 ends up to 17 successful exploits, awarding a total of $ 1,155 million to white hat hackers and security researchers.
Worth mentioning, these two white hat hackers are both very young. In particular, Dao Trong Nghia (born in 1998) is one of the network security experts who has discovered more than 12 important security holes of the Windows operating system. This is the second year in a row that Nghia participated and was honored at the Pwn2Own contest. The other person is Tran Huu Phuc Vinh (born in 2000) – one of the talented young professionals, first participating in the competition in the world arena.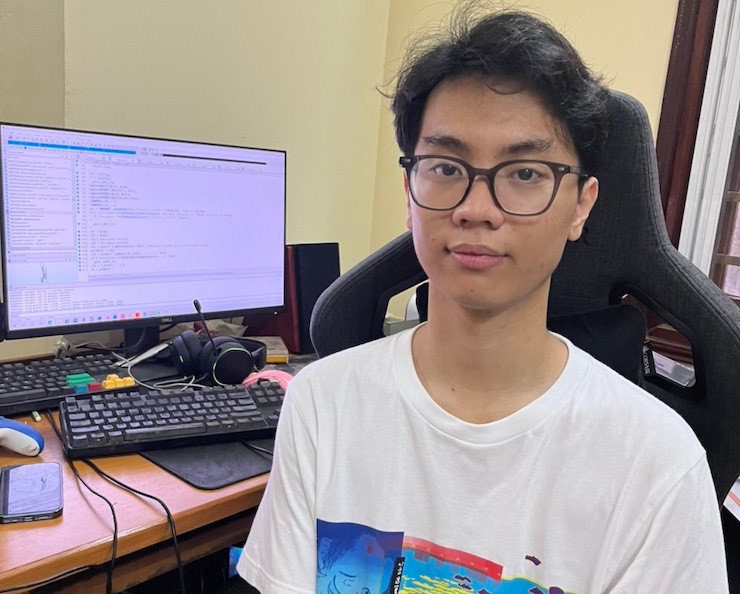 White hat hacker Tran Huu Phuc Vinh (born in 2000) – belongs to Viettel Cyber ​​Security
Another aspect that is quite unique in the profession, is that the line between expert and criminal is extremely thin. As a living proof of this story, Hieu PC admitted: "Because the money or the data I hold is too large. For example, if I can find a security hole but don't report it to the organization and sell it, I've become a black hat hacker."
To avoid falling into temptations in the profession, Hieu PC recommends that network security experts and engineers participate in a CEH (Certified Ethical Hacker) course. This is a certification that is not too technical but can provide ethical and legal vision.