On September 23, the Market Management Department of Ho Chi Minh City coordinated with the Economic Police Department of the Ho Chi Minh City Police Department to discover that Mr. Nguyen Thai Hiep was carrying a suitcase standing in front of the address 303 Chu Van An (ward 12, Binh Thanh district). , HCMC) suspected of containing smuggled goods.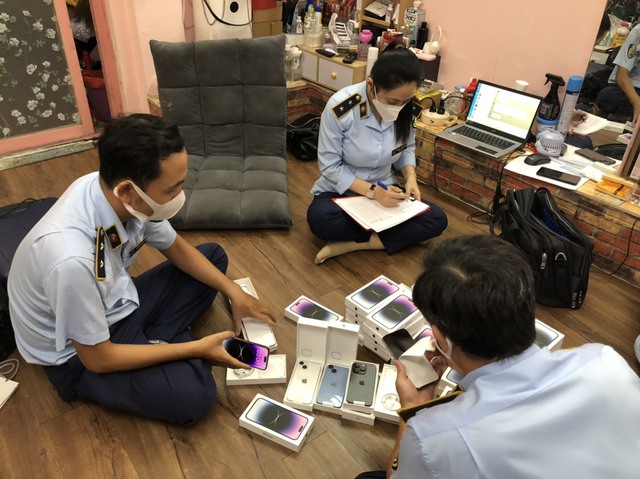 The functional force checks each iPhone 14 suspected of being smuggled
The force searched for objects according to administrative procedures and discovered inside the suitcase containing many iPhone 14 phones.
The inspection results discovered that there were 42 iPhone 14 mobile phones of all kinds, manufactured by foreign countries, unused. At the time of inspection, Mr. Hiep did not have any invoices and documents, with the original label in a foreign language and no secondary label in Vietnamese.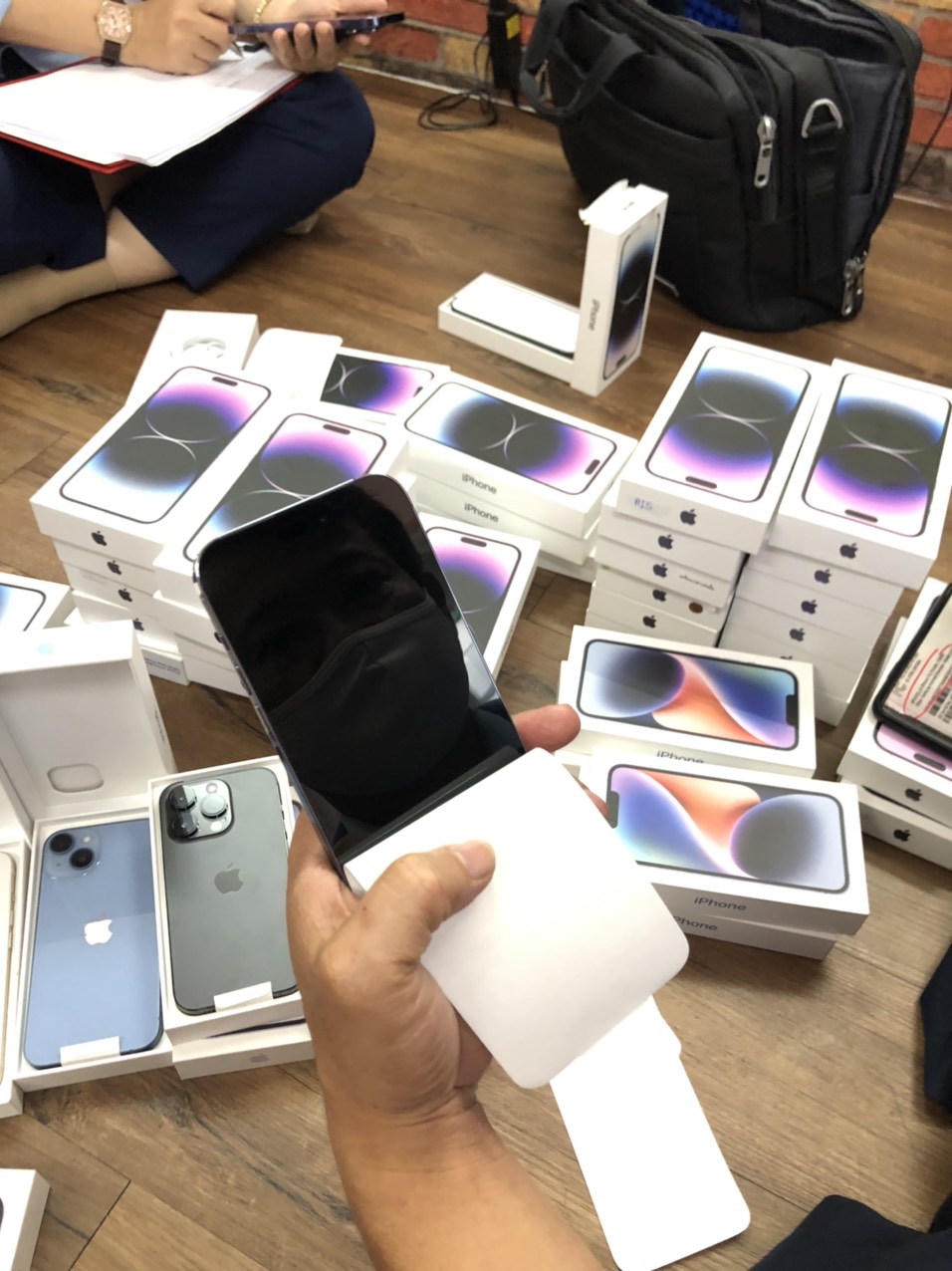 This number of iPhone 14 is suspected to be smuggled from Hong Kong (China)
According to the check on the number of 1 iPhone 14, the number of iPhone phones above is suspected of originating from Hong Kong (China). Estimated value of these 42 iPhone 14 units is about 1.6 billion.
Currently, the functional force has made a record of temporary detention to continue verifying, clarifying and handling according to regulations.
Currently genuine iPhone 14 has not been officially sold in Vietnam, the official sale time is expected to be on October 14.