According to Ms. Nhu, through the supervision of the Oxford University Clinical Research Unit at the Hospital for Tropical Diseases in Ho Chi Minh City, the city has not yet recorded the Omicron BA.5 variant.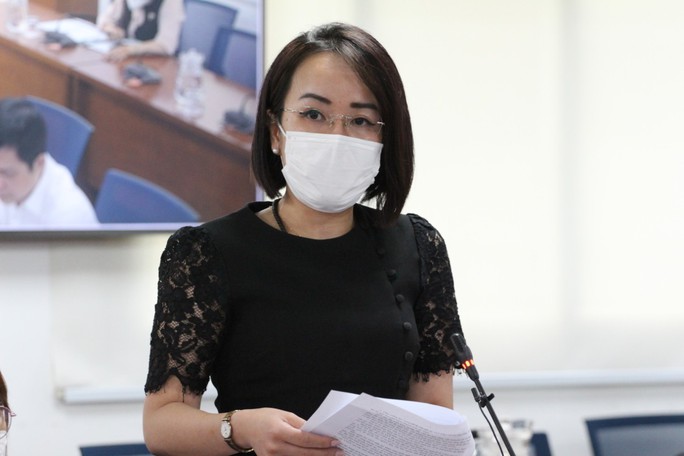 Ms. Le Thien Quynh Nhu, Deputy Chief of the Office of the Health Department of Ho Chi Minh City informed at the press conference
"The BA.5 variant, which is a new variant of Omicron, has the ability to breakthrough infection even after 2 vaccinations. Therefore, there is a risk of a resurgence of the epidemic when immunity is not regularly reinforced by booster vaccination. Vaccinate periodically every 6 months. Therefore, the health sector recommends that people get vaccinated on schedule, because vaccination will reduce the progression of severe disease and reduce deaths from Covid-19 "- Ms. Nhu shared shall.
Regarding the ability to collect and treat dengue fever (DHF) in Ho Chi Minh City, Ms. Nhu said that at present, the Hospital for Tropical Diseases in Ho Chi Minh City is the last-line hospital to treat severe dengue in adults.
"The Department of Health also continues to strengthen and assign treatment to district hospitals as well as general hospitals to avoid disease transfer when these hospitals can be treated to be sent to the Hospital for Tropical Diseases. Besides, in order to improve the effectiveness of dengue treatment, the Department of Health has coordinated with the General Medical Association of Ho Chi Minh City to organize training, diagnosis and treatment for doctors at public health facilities and hospitals. private clinics in the area" – Ms. Nhu emphasized
According to Ms. Nhu, the current health system ensures the ability to collect and treat dengue. However, people should note that dengue is a disease transmitted by mosquitoes. Therefore, to ensure that no disease occurs, it is necessary to kill the larvae, larvae, without the larvae, there will be no mosquitoes, prevention is better than cure," said Ms. Nhu.
Regarding the activation of Covid-19 treatment facilities, Ms. Nhu said that currently all district hospitals have Covid-19 treatment units or Covid-19 departments with the number of beds accounting for 10% of the total number of hospital beds. that hospital. Accordingly, localities will monitor the situation of new cases in the area, if the Covid-19 department or Covid-19 unit at the local hospital increases, the number of hospital beds increases, the field hospital will be activated according to the route. submit.
"In the latest week, the number of new cases in the city ranged from 28 to 30. Therefore, when it rises, it means that new cases will fill up at Covid-19 departments or Covid-19 units in the locality. district table, only then will the field hospital be activated," added Ms. Nhu.