The accident happened at about 16:30 on September 10 on Phan Dinh Phung Street, Ward 17, Phu Nhuan District, Ho Chi Minh City.
Lexus cars (7 seats, BKS 51F-412.26) circulate on Phan Dinh Phung street, going to Phu Nhuan intersection.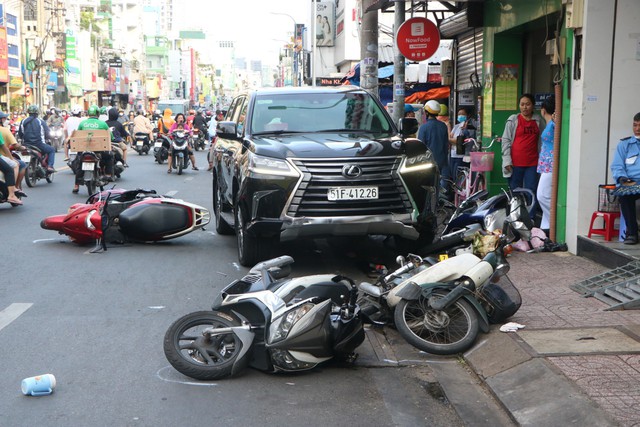 The scene of the accident
When he arrived at the Phu Nhuan market area, he suddenly rushed through the opposite lane and hit many motorbikes and bicycles.
The accident left several people with minor injuries and were taken to the hospital for examination.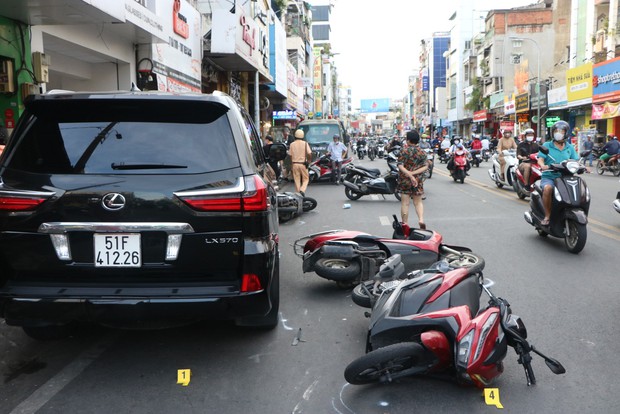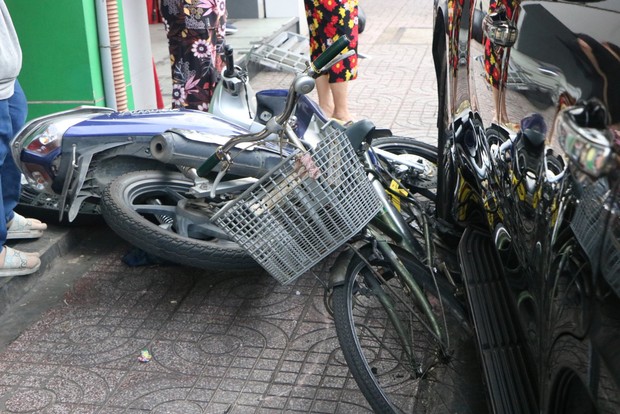 The accident caused many injuries to be taken to the hospital for medical check-ups
At the scene, 5 motorbikes and 1 bicycle were hit by a Lexus car on the road. According to people, the car was slow at the time, so he lost the steering wheel and crashed into people standing to buy sugarcane juice.
The accident was handled and investigated by the Tan Son Nhat Traffic Police Team.