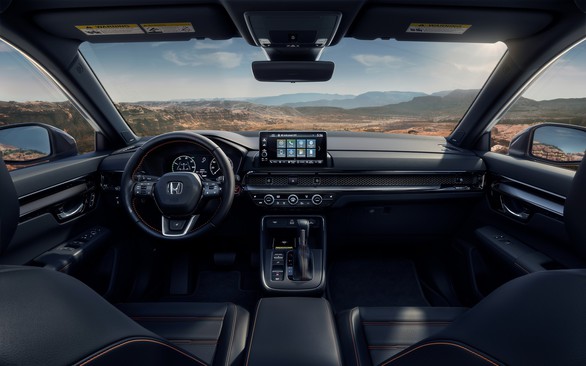 The new Honda CR-V interior has been announced – Photo: Honda
Honda this week confirmed the official launch date of the new CR-V on July 12, and promised the car will have a "sporty and modern design" that uses many luxury elements and " more space (in the cabin)".
Regarding the cabin, Honda says that drivers of the mid-size SUV can expect a "comfortable, technology-rich interior suitable for both daily use and weekend entertainment". The teaser image published this time shows that the car uses the same dashboard as the Civic, with a horizontal strip with integrated air vents and an independent tall central touchscreen measuring about 9 inches.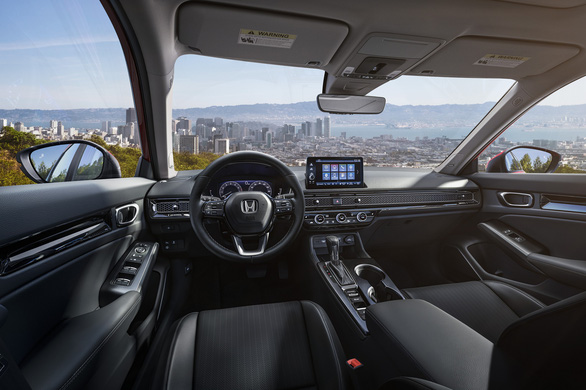 The similarity between the Civic dashboard (pictured) and the CR-V above can be seen very clearly, but the center console of the two cars has a slightly different layout – Photo: Honda
New digital dashboard on CR-V 2023 with a size of no less than 10.2 inch screen on Civic. At the center console appears near the gear shifter like the Civic, along with aluminum panels, glossy black panels, leather upholstery with ventilation holes on the seats with contrasting brown stitching. Some other highlights include automatic 2-zone climate control, wireless phone charging desk and driving mode selector.
The car's exterior was revealed almost completely last month, and before that was also copyrighted in China.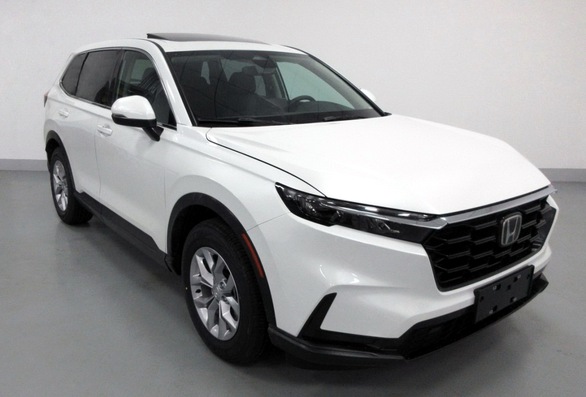 The new Honda CR-V has been copyrighted in China since the beginning of the second quarter of this year – Photo: Carscoops
Thus, the powertrain is the only area that remains mysterious on the new Honda CR-V. The Japanese brand has previously confirmed that the car has an advanced hybrid system that offers a sportier driving experience and better performance, but the specifications are unknown. Initial sources suggested that the turbocharged 1.5L 4-cylinder engine would be the heart of the system, on the CR-V now this engine has a capacity of 190 horsepower, 242 Nm of torque.