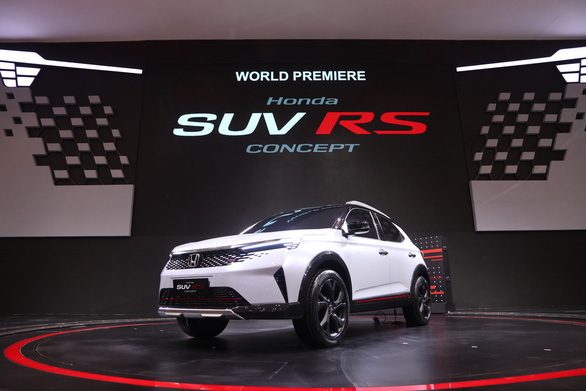 Honda SUV RS is not sure the official name used in the area – Photo: Wapcar
After completing the customer survey and testing phase, it seems that Honda Indonesia is ready to put the SUV RS concept launched seven months ago into production.
Honda's new SUV line may be exclusive to Southeast Asian users, and some vehicle parameters have been leaked in the land of thousands of islands. The vehicle codenames used are DG47 and DG48 in the same group as the Honda BR-V 2nd generation (DG3).
The engine listed is a 1.5L DOHC petrol, most likely shared with the City/City Hatchback, with a capacity of 119 hp and 145 Nm of torque. Transmission options include a manual and a CVT.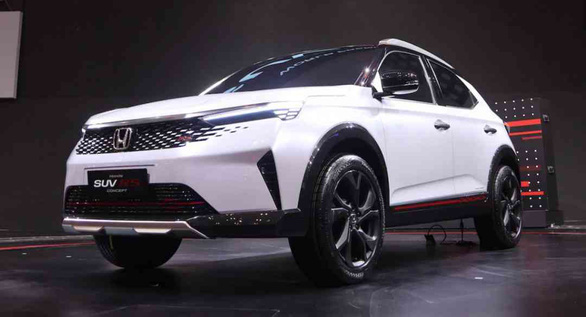 The car's exterior design is generally quite youthful and modern – Photo: Wapcar
The price list of Honda SUV RS Concept is also mentioned with a starting price of 255.7 million VND, the highest version starts from 296.5 million VND. The above figure does not include any taxes or fees.
In terms of design, the overall style of the car is youthful and dynamic to target young customers. The front end of the Honda SUV RS Concept is a sharp LED headlight system arranged like the eyes of a wide radiator in the middle, with a design that fades to the sides and extends to the edges – a style quite similar to Peugeot 3008. A little lower is the wide central air cavity with the triangular air cavity on both sides.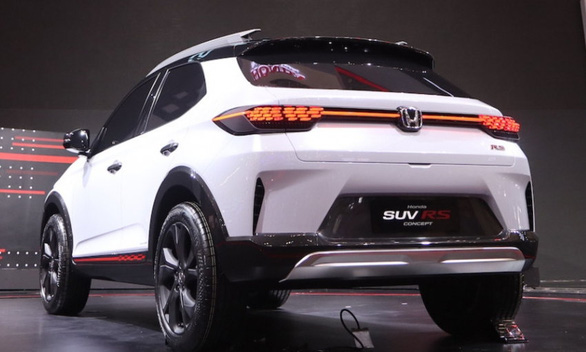 The external light system on the Honda SUV RS Concept is quite fancy and somewhat similar to Hyundai's pixel lights – Photo: Wapcar
The side of the Honda SUV RS Concept looks quite simple with only the most noticeable floating line that gradually rises from the taillights to the taillights.
Column C on this concept is not blacked out like the previously published sketch, but painted in the same body color. The horizontal taillights have a pixel-shaped interface at the main light cluster, which is quite fancy, below is the rear bumper cut quite deep.