Hong Diem is about to have a reunion with the audience with the movie Justice Journey wave connection Happy garage. Meeting the actress recently, she was a bit tired even though her appearance was still very beautiful and always smiling. As a woman, Hong Diem was somewhat "suffering" when she confessed that she was stressed, her skin had a lot of acne because of filming. She also revealed that her character Phuong in Justice Journey there are too many heavy scenes, even the audience will hardly have the opportunity to see her smile in the movie.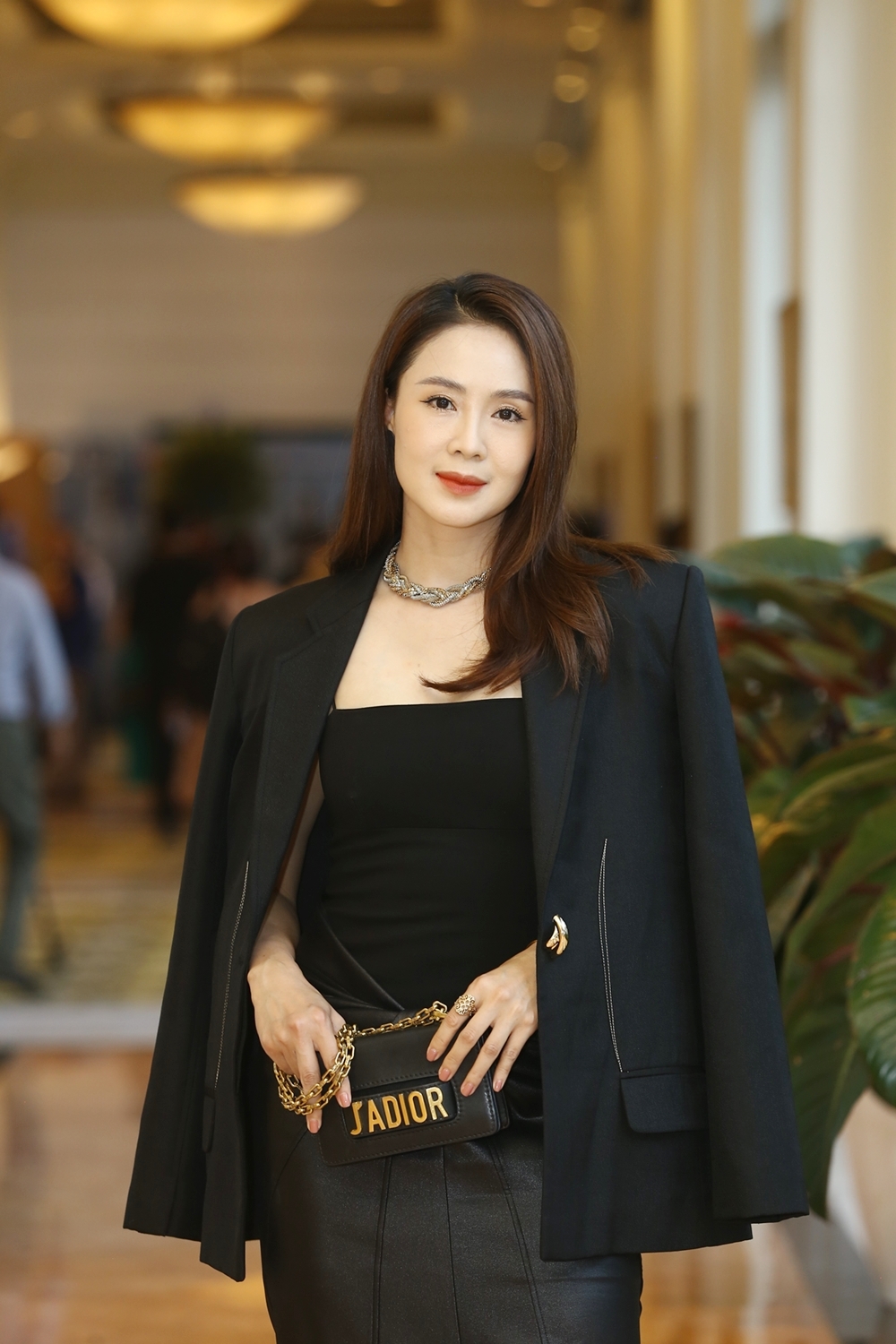 Hello Hong Diem, why did you accept the role of "Journey of Justice" after 2 years of absence?
After the movie "Sunflower against the sun", Hong Diem also wanted to rest for a while because I was afraid that if I kept making movies continuously, especially every movie I participated in was also a series, the audience would get bored. me. When I played "Journey of Justice", when I read the script at first, I was very worried, I don't know if the audience is still excited to wait for my new role or not? But then I still decided to accept the role because it was also my first time playing the role of a female lawyer. It is also a new experience and hopefully the audience will also like the new image of Diem in the film.
Looking through the trailer, there are a lot of psychological scenes for Hong Diem, I don't know if she has a lot of stress while filming?
It is true that I was stressed and during filming, my skin broke out a lot. Partly because of the stress of the movie, partly because of the tight shooting schedule. It can be said that this is the movie that Diem has the longest filming schedule ever, with very little sleep time. And every time I'm so stressed, Diem's ​​skin will react right away, so I'm also very worried because I don't know if she's pretty in the movie (laugh).
So up to now, what is the most psychological scene of Hong Diem in the movie?
In fact, this character is always "heavy". In order to see the image of Phuong smiling in the movie, there must only be a first episode, but after episode 2, it was an event. This character has too many things to deal with, too many things to worry about, always scowling, never feeling comfortable.
When people watch, they will see that Phuong is Hong Diem's ​​most personal role ever. Her strength does not show on the outside, but deep inside she is a very determined person and always perseveres to the end of what she has chosen. Even if she decided to quit her job and take care of her family, it was Phuong's decision, not her husband's intervention.
How does Hong Diem feel when she continues to have a relationship with Viet Anh?
Actually, the first time Hong Diem came to a TV series, he had the opportunity to cooperate with Mr. Viet Anh. As far as Diem sees, Viet Anh is very open-minded and extremely intelligent in acting. He's very "cool", always knows how to make himself stand out, so when I become Viet Anh's co-star, I will also be pulled up.
Anh Viet Anh kept saying that he didn't know how to act in love scenes with Hong Diem because of the rules Diem set, but he was actually teasing. Because of the nature of the movie, there are not many scenes like that of Hong Diem and Viet Anh, even in episode 2 there is an incident, so how can there be a love scene between the couple? The script itself doesn't have it, it's not that I refuse to play a "hot" scene with my co-star.
Do you have any difficulties when acting with 2 actors playing your child in a good movie?
There is difficulty, that's when I wonder why my baby is so big (laughs). The first time I met the actor playing my eldest son in the movie, I even had to say to the director, "Oh my god, why is your son so big?". I'm also afraid that after this movie, I won't be able to play a love role anymore, that's the difficulty (laughs).
With the child actor playing the daughter, it is also a newly discovered actor. She is very sensitive, and as far as Diem feels, she also has a special ability in acting. So I hope that in her will also touch the hearts of the audience.
How is Hong Diem's ​​costume in this film prepared, do you feel that this movie is equally beautiful in "Sunflower against the sun"?
No, this movie probably won't be as beautiful as Chau of "Sunflower against the sun", but the clothes will be more suitable for personality, favoring office clothes, not as diverse as Chau. Because in fact, it is not right for Phuong to dress too well, it is only beautiful in the first stage, when the family is happy. This is not a movie where Diem has to invest a lot in costumes.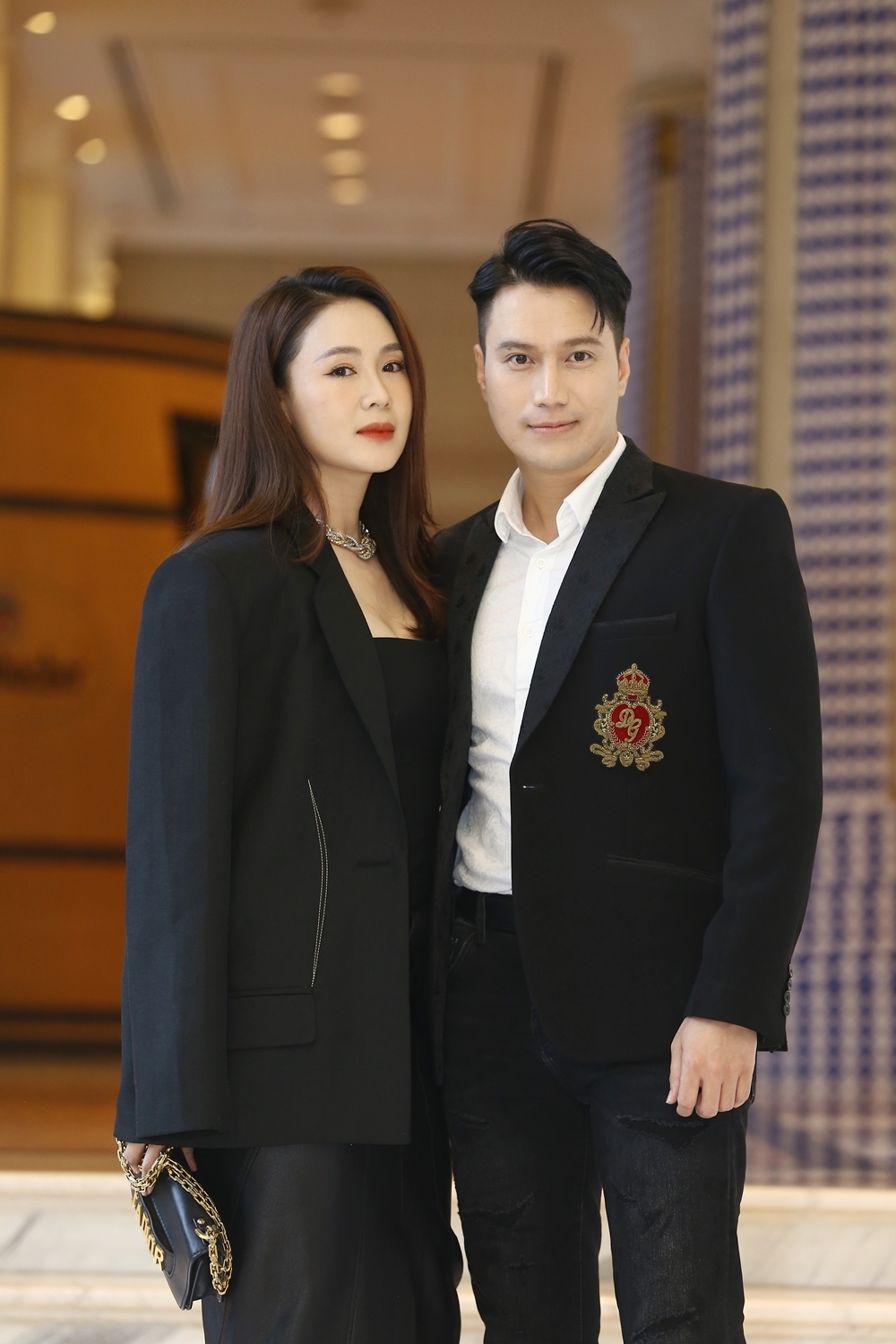 Do you feel pressured when receiving a remake project from a work that is already very famous in the world?
Yes, very stressful. This is a movie with an original American script, then a Korean remake is also very popular. For those who have watched and loved the original, the Vietnamese version will be very different. Because the legal system in Vietnam is not like Korea or the US, I can't do it directly like them.
After Hong Dang or Viet Anh, are there any male actors that Hong Diem wants to work with in the future?
Honestly, I can't think of anyone right now, because I have to be the same age as me. With Mr. Manh Truong, I've also played with him… Well, with Mr. Ha Viet Dung, he hasn't played with me yet, so I'll also take a look at all the male gods (laughs).
So, is Quoc Huy in this movie the young love that plays with Hong Diem as rumored?
When Quoc Huy came here at first, he was still very surprised, but now he has caught up to the rhythm very quickly, and his personality is quite "nice". In the movie, Huy only plays the role of a friend to help Phuong. About my relationship with her, sometimes the director just "flip" a little, called "above friendship under love", but not much in love. I don't know how the audience effect will be when on the film. Maybe people find Huy so handsome and ask to pair up with Phuong, but they don't know!
Thank you Hong Diem for taking the time to share!