In case it is necessary to change to CCCD with chip
According to Articles 21 and 23 of the 2014 Law on Citizenship, there are 8 cases where CCCD users must change or apply for a new CCCD card with a new chip.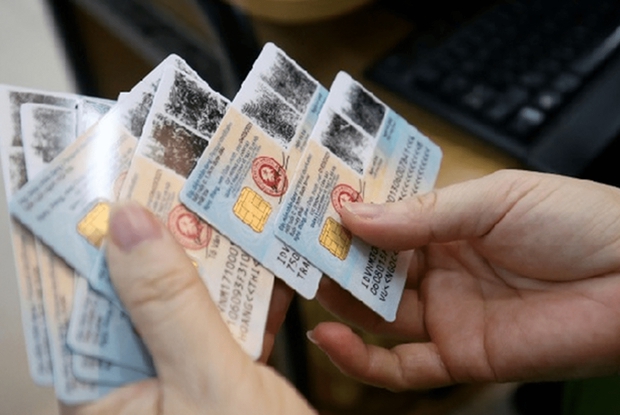 – When the citizen is full 25 years old, full 40 years old and full 60 years old.
– The card is damaged and cannot be used.
– Change information about last name, middle name, first name.
– Change the identity.
– Re-determine gender, hometown.
– There is an error in the information on the CCCD card.
– Lost citizen ID card.
– To regain Vietnamese nationality according to the provisions of the Law on Vietnamese nationality.
For people who are using ID cards, Article 5 of Decree 05/1999/ND-CP stipulates that there are 6 cases where they must change from ID card to CCCD with chip.
– ID card expires 15 years from the date of issue (guided by Section 2, Part II of Circular 04/1999/TT-BCA)
– Damaged ID card cannot be used.
– Change last name, first name, middle name, date, month, year of birth.
– Change of place of permanent residence registration outside the province or centrally run city.
– Change the identity.
– Lost ID card.
After having a CCCD card with a new chip, what do people need to do?
According to the Ministry of Public Security, when going to transactions, in case the information of a citizen's old ID card or CCCD number is not available in the national population database, the police will ask the citizen to provide the original or a copy of the card. CCCD, old ID card.
Therefore, citizens need to apply for a confirmation of their ID number when switching to a CCCD card with a chip.
When carrying out procedures such as registering for a bank account, social insurance, etc., when people use 9-digit IDs, when they are issued with a CCCD with a new chip, the issuance of a certificate of confirmation of the old ID number creates convenience for both people and businesses. agencies and organizations when carrying out certification procedures.
What do people need to do with their old ID card to avoid trouble and trouble later?
Take a photo of all the information on the old ID card with the corner cut: This is necessary because a lot of important information is related to the old ID card. Typically, accounts on applications or e-wallets, bank accounts… often require people to enter information such as ID number, permanent address, date of issue, place of issue…
Therefore, people need to take a picture so that they can later want to re-identify their account or change their personal information.
Not only that, previous documents such as resume declarations, identification papers, passports, social insurance books, etc. are all related to the old ID card information. Therefore, when the National Population Database System is updated synchronously and fully, it is best for people to keep all this information for convenience during the transaction.
According to Article 25 of the Law on Citizenship Identity 2014, the time limit for issuing CCCD can be from 7 days to no more than 20 working days. If during this time, people have to carry out administrative procedures, they need to have a full notarized old ID card to prevent risks.