The 4-day working week, full pay is a policy that is being tested in some countries around the world with positive results. Many people said that they use their free time to visit relatives and friends, relax or do hobbies.

"Many people's sleep time has increased to 7.58 hours," said Juliet Schor, a sociologist and economist studying the new use of free time among four-day week workers. per night, almost an hour more than if they worked five days a week."
In other words, they spent almost 7 out of 8 extra hours each week sleeping instead of other things.
"I'm not surprised people get more sleep, but I'm surprised how strong that change is. Her research shows the proportion of people who are considered sleep deprived (sleeping less than 7 hours a night)) has decreased from 42.6% to 14.5% when applying the 4-day working week policy.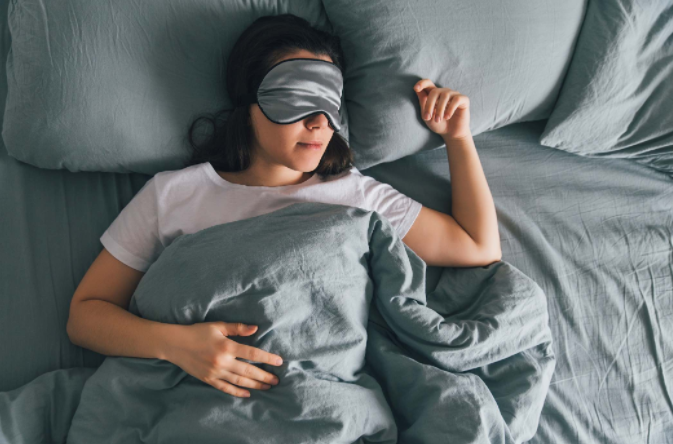 Schor's surveys of 304 employees at 16 companies (3 companies based in the US, 1 company in Australia and 12 companies with headquarters in Ireland) reviewed and evaluated a number of indicators. number when they tested the 4-day/week program for 8 months.
This is a campaign run by the non-profit organization 4 Day Week Global. The results show that this policy seems to be working. A survey released September 20 found that 78% of leaders of more than 70 companies who have switched to a four-day work week in the UK say their adoption process is going well. Only 2% of them find it difficult. Overall, 88% of respondents said the regimen worked well.
These results have prompted employers to rethink how and when employees get their work done. The shortened working week policy is gaining attention since the outbreak of the pandemic, making many workers realize that they can be flexible with their time and still ensure work efficiency. Moreover, it also helps to create work-life balance. Many prominent executives have recently voiced their support for this.

Of course, not every company that tested the 4-day work week had good results. About 1/5 of them quit midway for various reasons, mainly coming from planning to ensure work performance when working time is shortened.
With the survey results that many people use their free time to sleep, a question arises as to why they spend their time doing that instead of enjoying their personal hobbies, spending time with family or socializing. more than.
Some argue that this is understandable because there are workers who have to work with high intensity for long periods of time. A lack of sleep can lead to fatigue, less productivity, more aggressive behavior, or even unethical behavior.
Mr. Christopher Barnes, a professor of management at the University of Washington's Michael G. Foster School of Business, believes that the four-day workweek policy will help reduce workers' time constraints. However, they also need to allocate their free time accordingly.
Schor's data showed that people who worked four days a week experienced significant improvements in both mental and physical health. She thinks this may have something to do with the amount of time they spend sleeping extra each day.
Clete Kushida, professor of sleep medicine at Stanford University, said that increasing sleep every night can help workers improve mood, enhance memory as well as concentration, improve skills. processing work.
"More sleep is good for the results. While the improvement is not the same for everyone, the biggest effect is alertness throughout the day," Kushida said.
Six-month pilot programs with more than 180 companies are currently being carried out in dozens of countries around the world. Accordingly, instead of working 5 or 5.5 days as before, many companies have switched to 4-day working mode (guaranteeing a total of 32 hours/week, varying depending on location and industry). and keep salary.
According to the survey, nearly all (86%) of the companies participating in this trial in the UK said they are likely to continue implementing the mode on when the trials end in November. Nearly half (49%) say productivity has improved, while 46% say overall productivity remains stable.
Joe O'Connor, CEO of 4 Day Week Global, said: "The results are encouraging. Staying productive for us has been a huge success. We were surprised when a number of companies said. that their productivity is increased by the 4-day work week." According to Bloomberg, other testing programs are still underway in the US, New Zealand, Australia, Ireland and Canada.
Source: Bloomberg, CNN