Hue is a poetic and familiar tourist destination for many people, a land full of antiquity and beauty of history. Not only that, this place is also on the top list of "places worth the most travel experience" with all the extremely famous check-in locations and beautiful "virtual living" cafes from the table. However, to be able to fully appreciate the beauty of the scenery and people of Hue, not everyone knows where to "go, where to go" when coming here.
First, to travel to Hue, you can take a plane or a regular bus. In addition, if you want a new experience when coming to the land of a thousand years of civilization, you can choose to take a train. Depending on where you start from, you will end up at Hue station so you can start your journey in Hue, when you take the train you will have extremely romantic check-in scenes, an experiential atmosphere. extremely interesting.
So now do not hesitate, or think any more. Please refer to the article below to "pocket" the places in Hue that you can carry your backpack and experience right away!
LOCATIONS BEAUTIFUL "HUE CHARACTERISTICS" Floating Through Time
HUE CITY – MAJOR PLACE BETWEEN THE CAPITAL LAND
Not only are the beautiful romantic and poetic scenes, but Hue also preserves the architecture and works of the old royal place. Hue Citadel is a unique and ancient architectural work that you definitely cannot ignore when coming to Hue. This is considered one of the relics of the Complex of Hue Monuments, once recognized by UNESCO as a World Cultural Heritage.

Coming to the Citadel, you will have to admire the majesty of the ancient temples of this place. Some of the famous coordinates that always attract visitors are Ngo Mon Gate, Thai Hoa Palace, Dien Tho Palace, Forbidden City, …
When coming to experience, in addition to learning more about the works, don't forget to take "virtual living" photos. In particular, you can rent antique costumes to take pictures. Wearing ancient costumes combined with the majestic ancient scenery of the ancient land of the ancient capital, visitors seem to go back in time, as if they are being "transported through space".
To rent a costume here, the average price will be about 150k-350k/set, depending on what collar you rent and the accessories attached.
Information:
Address: Phu Hau Ward, City. Hue
Estimated time to visit: From 1-3 hours
Ticket price: 200k/adult, 40k/child (includes ticket to visit Hue Museum of Royal Antiquities)
Tomb of Khai Dinh – HIGH Peak Architecture Tom's Mausoleum NGUYEN TIME
Coming to the dreamy land of Hue, do not miss Khai Dinh Tomb – a beautiful virtual check-in point, featuring elaborately designed architecture, bringing with it the artistic beauty of this place. Khai Dinh Tomb is the last architectural work of the Nguyen Dynasty, located outside the imperial city of Hue. This is the place that demonstrates the cultural interference of Vietnam with prominent Western countries for a while.
A good tip is that when you come to the mausoleum, you should come at noon or a little late in the afternoon to catch all the light shining, the top of the picture is the top to be able to create your own shimmering, fanciful photo!
Photo: @thisischarlie.p, @minhhieu.yfr, @thutram2110
Information:
Address: Thuy Bang Ward, Huong Thuy Ward, Thua Thien Hue City
Estimated time to visit: From 1 hour – 1 hour 30 minutes
Ticket price: 150k/adult, 30k/child
Huong Thuy Xuan HUE village – 700 years craft village in the middle of the ancient capital
Thuy Xuan incense village is known for its long-standing tradition of making incense in Hue. Most young people who come to Hue once visit Thuy Xuan incense village, which attracts virtual believers by the brilliant scenery of multi-colored bouquets of green, red, purple, and yellow incense.
You can visit here at any time of the year, however, it is ideal in the summer. Because this is the time of the dry season, with hot sun, the villagers often bring incense outside to dry. Therefore, the scenery of the incense village becomes more beautiful and colorful for the photos of those who want to "live virtual" a little when coming to Hue.
Information:
Address: 84 Huyen Tran Cong Chua, Thuy Xuan, Hue City, Thua Thien Hue
Opening time: all day
Price of incense: 80k-200k/bundle of cinnamon
THE THIEN MU COURT – THE SOCIAL DESTINATION OF THE POETTER OF HUE
Referring to the famous ancient temples of Hue, Thien Mu Pagoda cannot be ignored. With hundreds of years old and beautiful architecture, Thien Mu Pagoda has never lost its attraction to international and domestic tourists.
Thien Mu Pagoda, also known as Linh Mu Pagoda, is an ancient temple located on the side of the romantic Perfume River, about 5km from the center of Hue city. Lying on the side of the Perfume River, which bends flexibly, Thien Mu Pagoda possesses an ancient architecture that adds more charm to the beautiful natural scenery of this place. Thien Mu bell is likened to the "soul" of Hue, echoing on the Perfume River, sowing nostalgia in the hearts of locals and tourists.
Information:
Address: D. Nguyen Phuc Nguyen, Ward Kim Long, City. Hue
Estimated time to visit: From 30 minutes – 1 hour
Ticket price: Free
Tomb of Minh Mang – A PLACE OF BEAUTIFUL ARCHITECTURE, THE MOST STANDARDS OF THE NGUYEN TIME
If you are a lover of architecture imbued with Confucian identity, you should go to Minh Mang Tomb. This is an attractive destination that tourists should not miss on their journey back to the ancient capital to admire the architectural art of the mausoleum and understand more about the important historical periods of the country.
Minh Mang Tomb, also known as Hieu Lang, is located on Cam Ke mountain, Huong Tho commune, Huong Tra town, Thua Thien Hue province. This place is near Bang Lang junction, 12km from Hue city center. According to statistics, the hill area has up to 40 large and small projects.
Minh Mang Tomb is surrounded by the green of trees and the calm and quiet space of rivers and lakes and the solidity of mountains. This charming beauty is also embellished by a fragrant lotus pond in the middle of the mausoleum grounds. Therefore, in addition to sightseeing, coming here to take pictures is quite "noble".
Information:
Address: Cam Ke mountain, Huong Tho commune, Huong Tra town, City. Hue.
Estimated visit time: 1 hour – 2 hours
Ticket price: Adults 100k/time, elderly people 50k/time, Children 20k/way
SOME "DELICIOUS" COFFEES, BEAUTIFUL VIEW THAT YOU SHOULD STORE TO HUE
In addition to famous tourist destinations, gVisiting the beautiful cafes in Hue is an indispensable part of the itinerary to discover the ancient capital, many people say Hunclean is a lot more interesting thanks to the cafes. Let's explore a beautiful and different Hue city with cool check-in locations at the cafes below!
1. Blue Eyes – Address: 66 Huynh Thuc Khang street, Hue city
2. Tan Cafe – Address: 86 Dinh Tien Hoang, Thuan Thanh Ward, City. Hue, Hue
.3. Moc Coffee – Address: 131 Dinh Tien Hoang, Hue
4. OO Cafe – Address: 99 Nguyen Trai, Hue
5. Hue Cafe Roastery – Address: 131 Huynh Thuc Khang, Phu Hoa Ward, City. Hue, Hue
6. 60s Reborn Coffee – Address: 9 Tran Nguyen Dan, City. Hue, Hue
7. Sweet Kingdom – Address: 5 Pham Ngu Lao, Phu Hoi, City. Hue
8. Meaning Cafe – Address: 19 Nguyen Truong To, Phuoc Vinh, City. Hue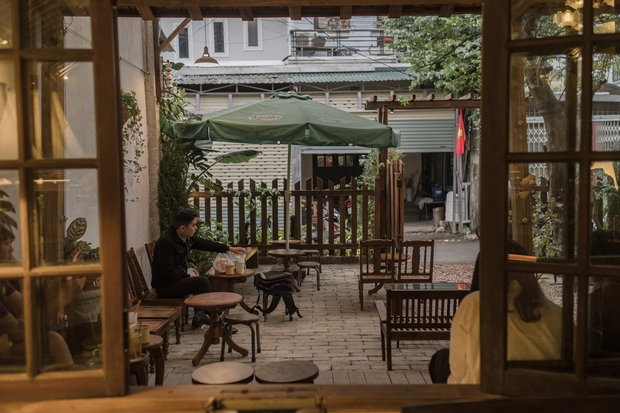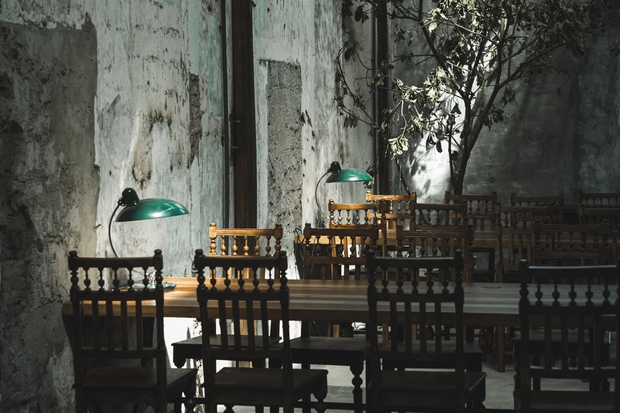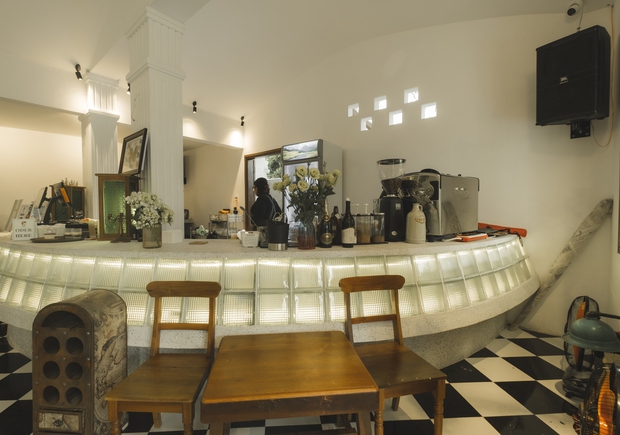 "EAT UP" HUE WITH DELICIOUS RESTAURANTS FOR FOOD FRIENDS WHEN TRAVELING
Hue owns a rich and unique cuisine that makes anyone fall in love. The ancient capital of Hue has always been famous for its distinct cuisine, creating its own characteristics with the delicious dishes in Hue created and handed down from the old royal chefs.Here are the delicious dishes in Hue that if you enjoy this list, you will definitely have a meaningful trip. Check out the dishes below!
1. Me Pull beef noodle soup – Address: 20 Bach Dang, Phu Cat Ward, City. Hue
2. Dong Hoa mussel rice – Address: 64 Kiet 7 Ung Binh, Ward Vy Da, City. Hue
3. Nam Pho soup cake – Address: 16 Pham Hong Thai, Ward Vinh Ninh, City. Hue
4. Ba Do cake – Address: 8 Nguyen Binh Khiem, Phu Hiep Ward, City. Hue
5. Hue alley – Address: 1 Kiet 29 Hung Vuong, Phu Hoi Ward, City. Hue
6. Hades rice – Address: No. 35 and 51 Nguyen Thai Hoc – City. Hue
7. Noodles with pork belly Nguyen Du – Address: REDNguyen Du street, Nguyen Du junction, Chi Lang
8. Lien Hoa Vegetarian Rice – Address: 3 Le Quy Don, Phu Nhuan, City. Hue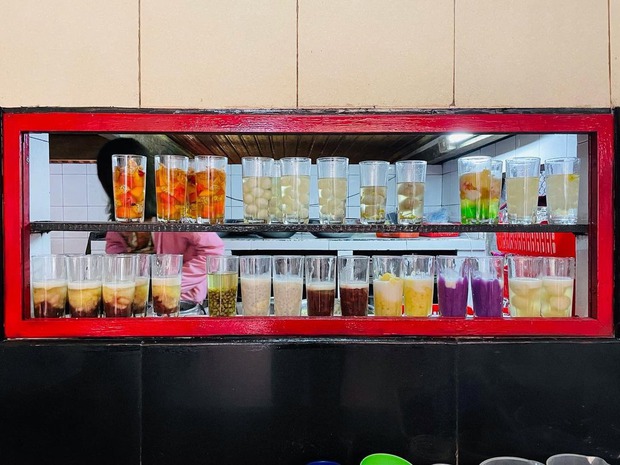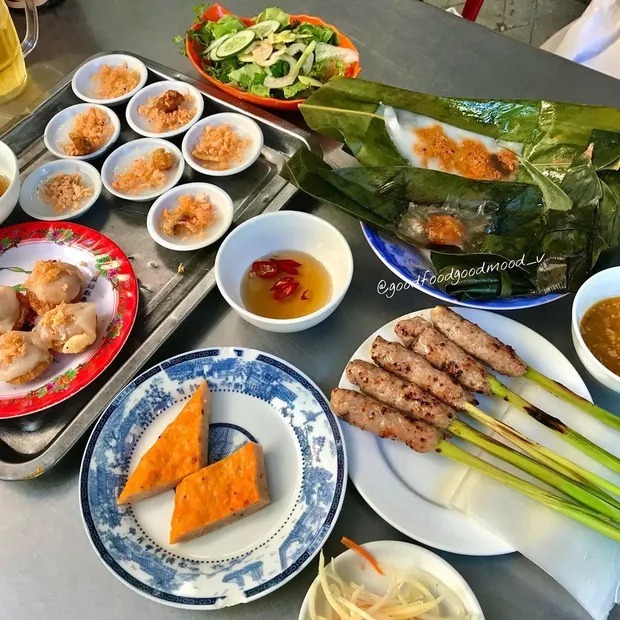 Well, now you know where to go to Hue? What are you waiting for, do not place a bet and experience it right away.
Source: Compilation
https://kenh14.vn/nhung-dia-diem-xu-hue-dang-duoc-check-in-ran-ran-mua-he-nay-dung-quen-mac-co-phuc-chup-anh-va-ghe-loat-ca-phe-dam-chat-tho-20220622124237687.chn