The fire quickly covered an area of ​​about 1,000 square meters. More than 340 personnel and about 100 fire equipment were involved in the effort to put out the fire.
After about 2 hours, the fire was brought under control. 120 people were evacuated, 11 people were rescued using specialized equipment.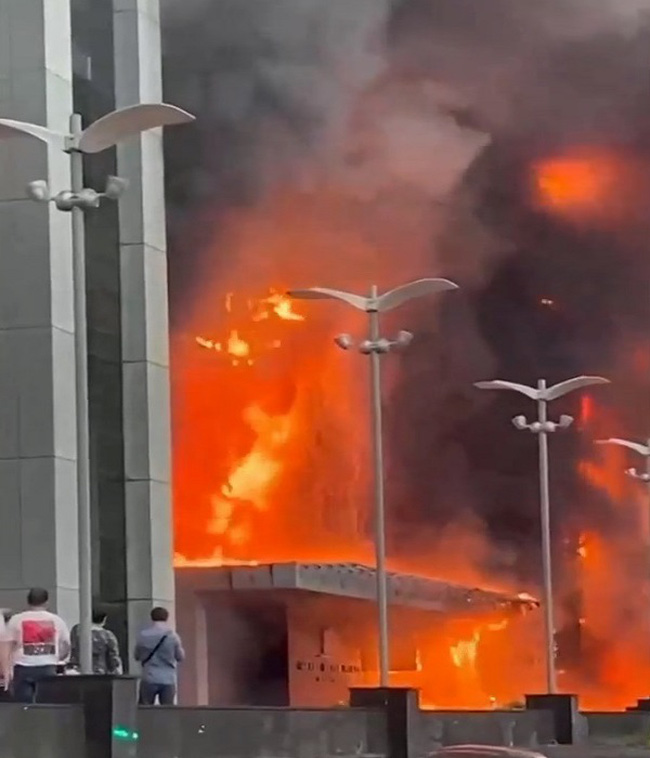 However, two people were injured and around 20 people may still be trapped on the 7th and 8th floors of the building. The cause of the fire is not known at this time, but it is likely due to an electrical short.
Newly appointed Emergencies Minister Kurenkov arrived at the scene to review the situation.