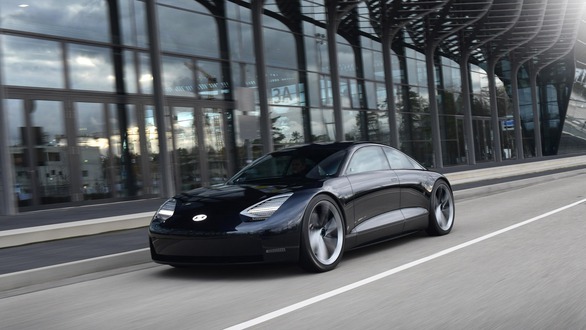 Hyundai Prophecy Concept is the original of the upcoming Ioniq 6 – Photo: Hyundai
This week, Hyundai marked the end of the original Ioniq liftback that was first introduced in 2016, and officially kicked off the promotion program for the Hyundai Ioniq 6 sedan that will replace the Ioniq in the future lineup.
According to the initial sharing from the Korean brand, the Hyundai Ioniq 6 has a "simple but sexy" design that promises to become a "new era image" for them.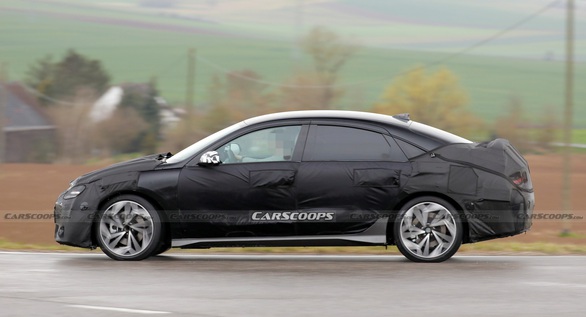 The test version of the Hyundai Ioniq 6 also has a round body similar to the Prophecy concept – Photo: Carscoops
Temporarily the car's exterior has not been officially announced, the teaser Hyundai announced is just an image of an aerodynamic circle that seems to have been sharpened over time by the wind. However, we can still somewhat imagine the exterior frame of the Hyundai Ioniq 6 thanks to the Prophecy concept and the sedan's previous public tests.
Ioniq 6 is the 2nd name line in Hyundai's global electric vehicle lineup – Video: Hyundai
Indeed, the overall frame of the Hyundai Ioniq 6 will be extremely round like the round block in the teaser to optimize aerodynamics. The typical pixel-shaped exterior lights of Hyundai in the past time will certainly reappear.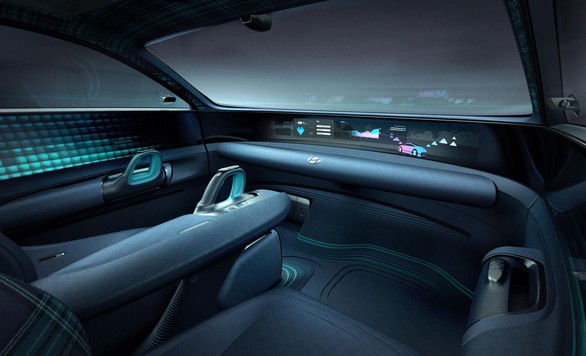 Interior Hyundai Prophecy Concept certainly does not reappear on the finished version – Photo: Hyundai
In terms of technical specifications, the Hyundai Ioniq 6 has been announced using an E-GMP chassis (same as the Ioniq 5 SUV), a 73kWh battery and two powertrain options, a 215 hp single motor and a 308 hp twin motor. force. The maximum operating range of the vehicle is estimated to be about 500km back.
This can be considered as the senior of Hyundai Ioniq 5 present in Vietnam. The first electric car model introduced by TC Motor is not for commercial purposes but for market exploration. Recently, the Ioniq 5 has been launched by a network of genuine dealers nationwide, accompanied by a series of test drive programs – an indicator that Hyundai electric cars will soon be sold in Vietnam.