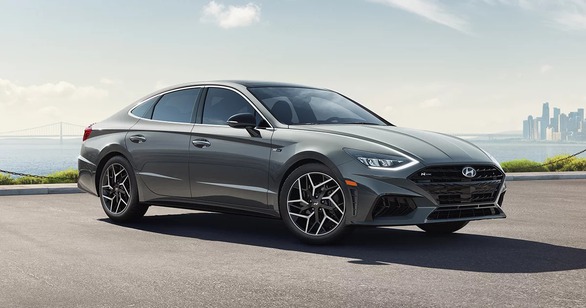 Hyundai Sonata launched the current generation with a good design but quickly disappeared in the list of leading names in the segment such as Toyota Camry or Kia K5 – Photo: Hyundai
The 8th generation of Hyundai Sonata, launched in March 2019, was initially rated not bad thanks to its good design. However, car sales since then have always been at a low level, making the future of the name line that first appeared in 1985 never as precarious as it is now.
This year, Hyundai has temporarily closed the Asan factory where cars are assembled twice. The Grandeur produced at the same factory, in contrast to the Sonata's situation, is very popular with Korean consumers, making Hyundai no longer interested in the losing name.
Grandeur, despite being the most luxurious sedan in Hyundai's lineup, has monthly sales exceeding 10,000 vehicles in the past time, and contributed a record of 136,384 vehicles in the first 6 months of last year.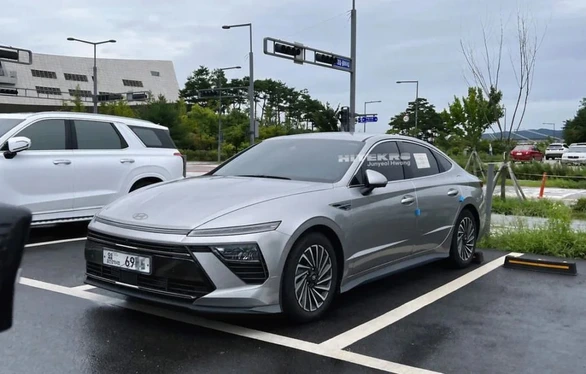 Sketch of the new modern Hyundai Sonata design, with more electric car appearance – Photo: Hitekro
Due to the serious decline of Hyundai Sonata, the Korean parent brand made the decision to "upgrade" the car early in 2023 instead of a mid-life facelift in 2022, with the expectation of changing or disappearing.
The design changes on the car promise to be huge and partly inspired by electric cars and Hyundai's new design language to make users change their prejudices compared to the current version.
If it still fails in sales, the new Hyundai Sonata will have to leave the game to cede resources to the Ioniq 6 – an all-electric sedan launched not long ago and immediately received a record number of orders, surpassing the Ioniq 5 SUV that is currently being sold. selling very well recently.
The new Hyundai Sonata is expected to launch in April 2023.