There are five metrics that help you keep track of your health and understand your risk of disease. Includes blood pressure readings, blood sugar readings, cholesterol readings, body mass index (BMI), and calories.
So why are these numbers important to health status? Here's how these stats reveal your health status.
1. Blood pressure readings
Steady blood pressure is usually measured as systolic/diastolic pressure, with the unit being mmHg. Stable blood pressure is usually between 90/60 mmHg and 120/80 mmHg.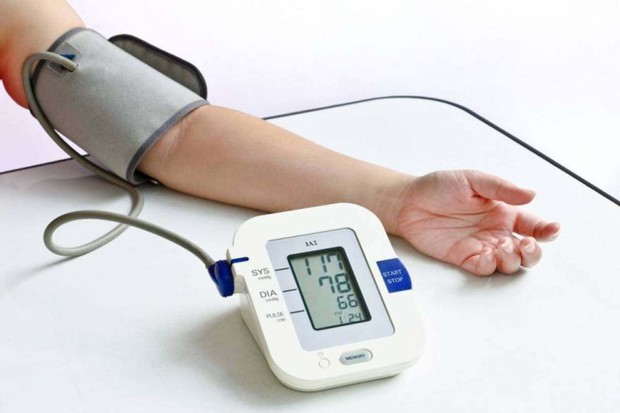 Illustration: High blood pressure, if left untreated, can increase your risk of serious health problems like heart attack and stroke.
High blood pressure – sometimes called hypertension – rarely shows symptoms, making it difficult to recognize. High blood pressure, if left untreated, can increase your risk of serious health problems like heart attack and stroke.
To reduce the risk of high blood pressure, experts recommend that people lead a healthy lifestyle. Specifically, according to the National Health Service (NHS), England, people should reduce their salt intake. According to the recommendations of the World Health Organization, a person should not consume more than 5g of salt / day. In addition, cutting down on alcohol, stopping smoking, exercising regularly and losing weight also contribute to keeping blood pressure stable..
Blood Pressure UK (The UK charity that works to help prevent high blood pressure and reduce disability and death from cardiovascular disease, stroke and heart attack) suggests that people under the age of 80 should Keep your blood pressure below 135/85 mmHg.
People can measure their own blood pressure at home, but there are a few things to keep in mind. To measure blood pressure accurately, people should keep a good mood because stress can cause blood pressure to rise. In addition, before measuring blood pressure, people should not use stimulants such as alcohol, beer, tobacco; do not use tea or coffee; do not eat too full before measuring, … to avoid falsifying the measurement results.
2. Glycemic Index
The safe blood sugar index for normal people is as follows: At any time, the blood sugar index is less than 140 mg/dL (7.8 mmol/l); fasting glycemic index should be less than 100 mg/dL (< 5.6 mmol/l); glycemic index after meals should be less than 140 mg/dl (7.8 mmol/l); Hemoglobin A1c (HbA1c - an indicator to help diagnose diabetes) is less than 42 mmol/mol (5.7%).
High blood sugar increases your risk of type 2 diabetes and affects your health. If left untreated, high blood sugar can cause complications such as nerve damage and eye damage.
To overcome hyperglycemia, people with type 2 diabetes can visit the hospital and use insulin as prescribed by the doctor for treatment to help stabilize blood sugar effectively.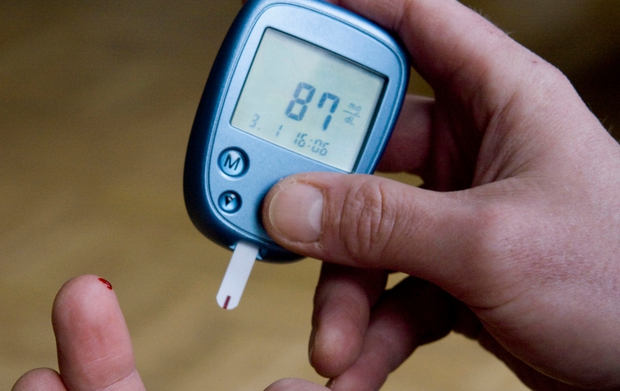 Illustration: Do not arbitrarily use a blood glucose test kit at home unless you have been diagnosed with diabetes by a doctor.
For people without diabetes, people should exercise daily which can help lower blood sugar levels and prevent other complications. Light-intensity physical activity, such as walking, also helps stabilize blood sugar. Getting into the habit of drinking more water and drinking more often can also help dilute some of the blood sugar levels.
In addition, people also need to limit and control their daily sugar intake. Stay away from refined foods and processed foods because these foods often contain a lot of sugar, which can be harmful to health if eaten in excess.
When the body shows symptoms including excessive thirst, fatigue, blurred vision or a family history of diabetes, immediately go to reputable hospitals or medical facilities to conduct tests. See if you have diabetes.
In particular, people should not arbitrarily use home blood glucose kits unless they have been diagnosed with diabetes by a doctor.
3. Cholesterol content
Cholesterol is a waxy fat found in foods or made by the liver. A blood cholesterol test will give readings of total cholesterol, 'good' HDL cholesterol, triglycerides and LDL 'bad' cholesterol. People with high levels of LDL 'bad' cholesterol and low levels of 'good' HDL cholesterol often have a higher risk of health problems. High cholesterol is strongly linked to cardiovascular disease, increasing the risk of heart attack and stroke.
The main cause of high cholesterol is unhealthy eating habits, eating a lot of fried foods high in fat, processed foods containing a lot of saturated fat. In addition, high cholesterol can also be caused by unhealthy lifestyle such as inactivity, not exercising, smoking, drinking alcohol. Hypercholesterolemia can also be inherited due to mutations in the LDL cholesterol receptor gene, which is involved in the metabolism and elimination of LDL cholesterol from the body.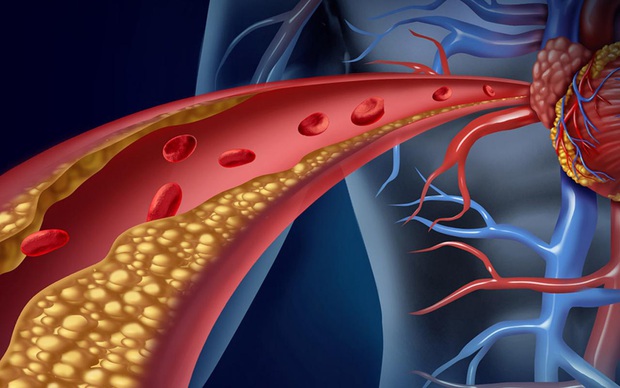 Illustration: A blood cholesterol reading of less than or equal to 5 is considered a safe cholesterol level.
To limit hypercholesterolemia, according to the NHS, people should build a healthy, varied and nutritious diet. People can refer to the Mediterranean diet – a diet rich in vegetables and lean meat; Along with that, increasing exercise and limiting alcohol consumption help improve blood cholesterol.
To check the cholesterol level in the blood, people need to go to the hospital for a doctor to conduct a blood test. If the results show that your cholesterol level is high, your doctor will advise and give timely treatment methods to prevent complications of the disease.
4. Body Mass Index (BMI)
Body mass index (BMI) is the use of height, weight, and gender to measure body fat to assess a person's health status and potential health risks.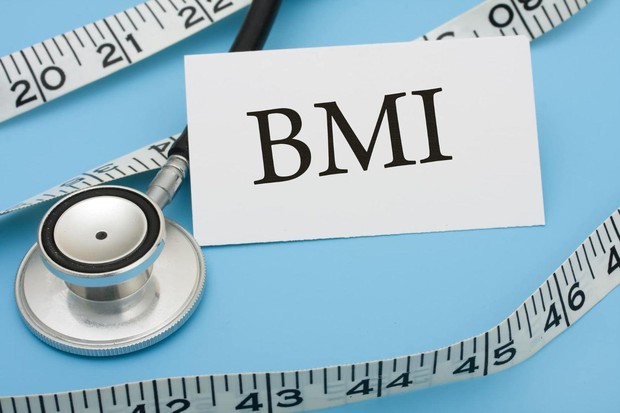 Illustration: BMI can reveal whether you are underweight, overweight or even obese.
BMI can reveal whether you are underweight, overweight or even obese. Many health professionals point out that a BMI that is too high or too low can increase the risk of health problems, including cardiovascular disease, stroke, and type 2 diabetes.
The World Cancer Research Fund estimates that around 25,000 cases of cancer in the UK could be prevented each year if everyone maintained a healthy weight (BMI between 18.5 and 24). 9).
To maintain a BMI within a healthy range, people first need to build a balanced diet with a variety of foods. This helps control calorie intake and adds essential nutrients for health, limiting overweight and obesity and reducing the risk of disease.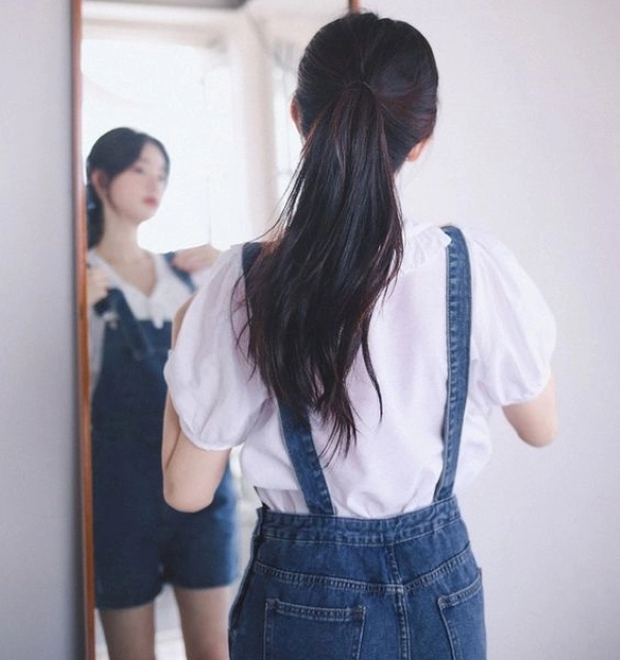 Arnh illustrates: BMI not only affects your appearance but is also an effective measure of your health status
The NHS says adding healthier foods to your diet, reducing portions and cutting back on high-calorie foods and drinks will help you achieve a healthy BMI.
You can calculate your BMI yourself through the formula: BMI = (weight)/(height x 2). In which, height is measured in centimeters (cm) and weight is in kilograms (kg).
5. Calories
The recommended daily calorie intake is 2,000 calories/day for women and 2,500/day for men. However, the amount of calories needed daily will also vary depending on an individual's age, metabolism, and physical activity level.
Calories help measure the energy level of the foods and drinks that you take into your body. If you consume too many calories for your body's energy needs, the body will convert that excess energy into fat and store it. This can increase the risk of being overweight or obese.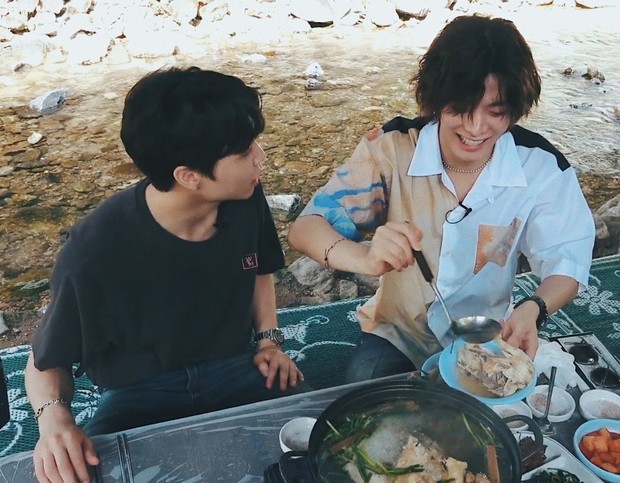 Illustration: Controlling your daily calorie intake will help you be healthier
To avoid overloading your body with calories, you should count the calories of the foods you consume during the day. Try to maintain the recommended daily calorie intake to limit overweight and obesity.
Source The Sun
https://soha.vn/5-chi-so-vang-tiet-lo-tinh-trang-suc-khoe-chi-so-cang-cao-nguy-co-mac-benh-cang-tang-20220910094928642.htm