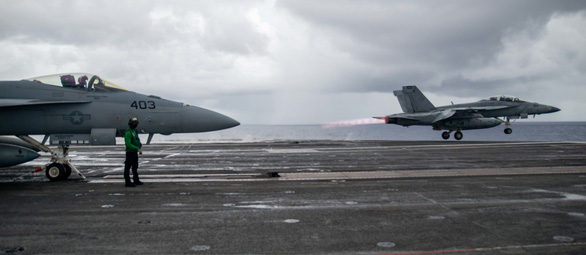 Operation at the US's USS Ronald Reagan airport in the photo posted on August 4 – Photo: US Navy
"The aircraft carrier USS Ronald Reagan and its task force currently in the Philippine Sea will resume normal, scheduled operations as part of routine patrols in support of an Indo-Pacific. free and open," Reuters news agency quoted a spokesman for the US Navy's 7th Fleet on August 4.
USS Ronald Reagan, based at Yokosuka Base in Japan, is currently the US Navy's only forward-deployed aircraft carrier.
The statement was made as the waters around Taiwan were hot with China's live-fire drills.
On August 4, China said it had launched a "conventional missile" off the east coast of Taiwan during a missile drill, adding that the missile hit the target with high accuracy. .
Taiwan's Defense Ministry said China launched a total of 11 Dongfeng ballistic missiles into the waters northeast and southwest of the island. However, Taiwan did not specify where the missiles landed or if they flew over the island.
Previously, according to Taiwan, China also launched missiles near the Mazu archipelago in this territory. The rocket launch lasted from 13h56 to 16h, local time.
On the morning of August 4, the Weibo account of the Eastern Theater Command of the Chinese army announced: "From 12:00 today, August 4 to 12:00 on August 7, the People's Liberation Army of China will conduct training activities. important military exercises in the waters and airspace around the island of Taiwan".
According to the map released by Xinhua News Agency, the Chinese military exercises will be carried out in six areas around the island of Taiwan, namely in the north, northeast, northwest, east, south and southwest. Taiwan. These areas stretch from the Taiwan Strait, the Basi Strait, the East China Sea to the Pacific Ocean.
The timing of the drills took place after US House Speaker Nancy Pelosi left the island.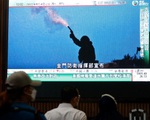 Taiwan says China launched Dongfeng missile