Besides, according to the Government of India data, the number of daily COVID-19 infections in the country has increased to the highest level in the past 4 months.
Indian Prime Minister Narendra Modi has hailed the milestone of 2 billion doses of the COVID-19 vaccine being vaccinated, marking the world's longest and largest vaccination campaign to begin in 2021.
"India makes history again!" Prime Minister Modi wrote on his Twitter account. Prime Minister Modi has faced accusations from the opposition of his ineffective handling of the pandemic, which experts say has resulted in millions of deaths. The Indian government has denied the claims.
India's Ministry of Health data shows that the number of deaths from COVID in the country is 525,709 people, with 49 new deaths recorded in the past 24 hours.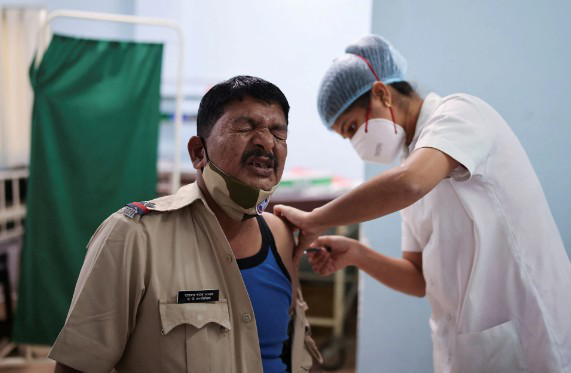 2 million doses of COVID-19 vaccine have been deployed in India. (Photo: Reuters)
Meanwhile, the number of new cases was 20,528 cases in the past day, the highest since February 20, according to data compiled by Reuters.
The country of 1.35 billion people has lifted most of its COVID19-related restrictions and international travel has rebounded strongly.
About 80% of the COVID-19 vaccine used in India is a locally produced AstraZeneca vaccine, called Covishield. Other vaccines injected in the country include domestically developed Covaxin and Corbevax, and Russia's Sputnik V.
The federal government of India is speeding up a booster vaccination campaign to prevent the spread of the SARS-CoV-2 virus. Currently, the number of new cases is increasing higher in the eastern states of Assam, West Bengal and Karnataka in the south.