In 2021, the whole society is stirred because many candidates with 28-29 points in the high school graduation exam still fail university. This year, it is still the story of the towering scores that can't pass the desired results in another method of admission, which is the score based on the high school results, also known as the academic record score.
Some fields of study of Foreign Trade University this year have benchmark scores above 30. This school only considers transcripts with three groups of candidates participating in the National Science and Technology Examination for excellent students; won the third prize or higher in the city-level competition for excellent students; is a student in a specialized school.
Assoc. Prof. Dr. Pham Thu Huong, Vice President of Foreign Trade University said: "When you have a prize, you get points, the first prize adds 2 points, the second one gets 1 point. That's why when adding the points, you see 30, but the actual learning results are not 30 points."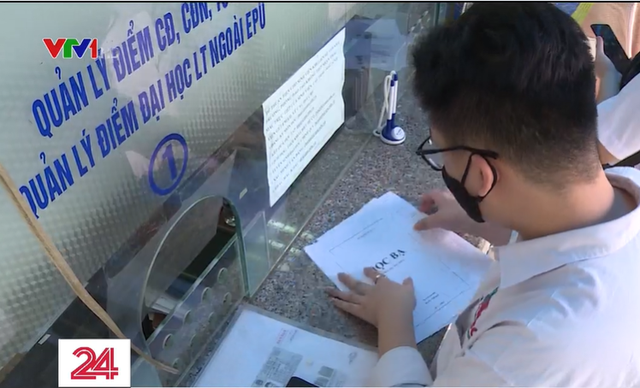 Eight training majors of the Diplomatic Academy of Vietnam take the academic record score of over 29 points, and some fields are up to 32.18 points. This year, the list of schools with academic records reaching the threshold of 30 points has increased. Along with the sharp increase in the input score of this method in most majors, it also increased from 5-7 points.
Education experts recognize that the assessment and grading of students at many high schools is no longer standard, reducing the reliability of this recruitment source. Some universities this year added more screening criteria when considering transcripts rather than relying solely on grades.
Many students said that admission by academic records relieves pressure, but when they have benchmarks, they are even more worried because of their unexpected high scores. At this point, they can only wait and hope for the opportunity to pass the graduation exam, which is expected to be announced on 24/7..