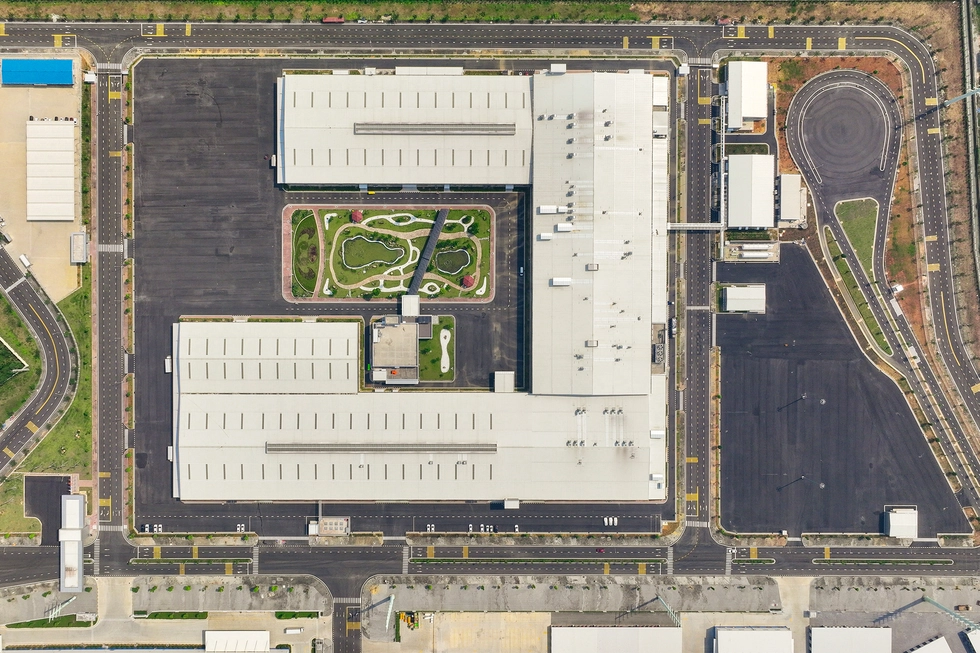 Thanh Cong Group and Hyundai Motor Group inaugurated the HTMV2 factory in Gian Khau Industrial Park (Ninh Binh) on the afternoon of November 15. The factory area is nearly 90,000 m2, in the total construction area of ​​about 50 hectares with an investment capital of more than 3,200 billion VND – Photo: Hyundai Thanh Cong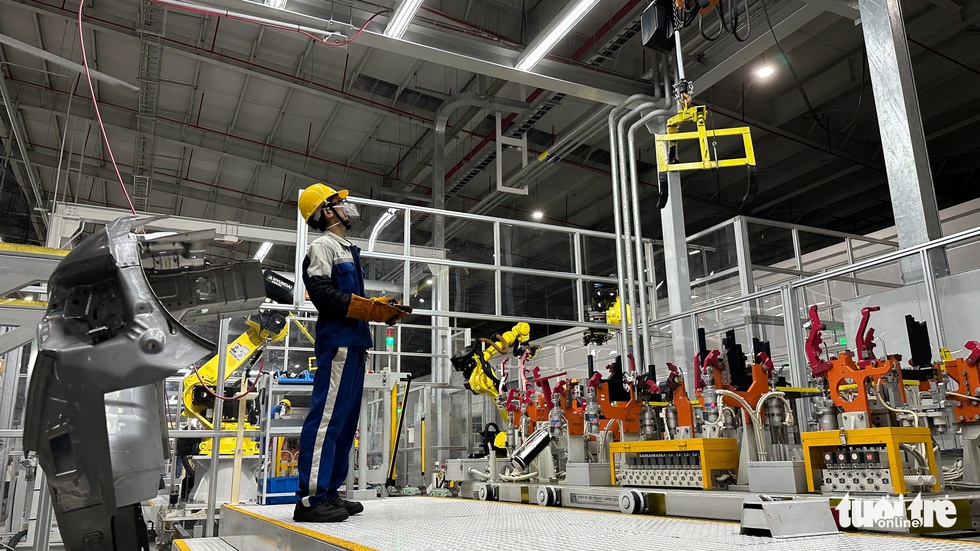 The new factory will reduce the load on factory No. 1, assemble the models for sale and aim to install electric and hybrid vehicles. The designed capacity of HTMV2 reaches 100,000 vehicles per year, which will meet the increasing demand from the market.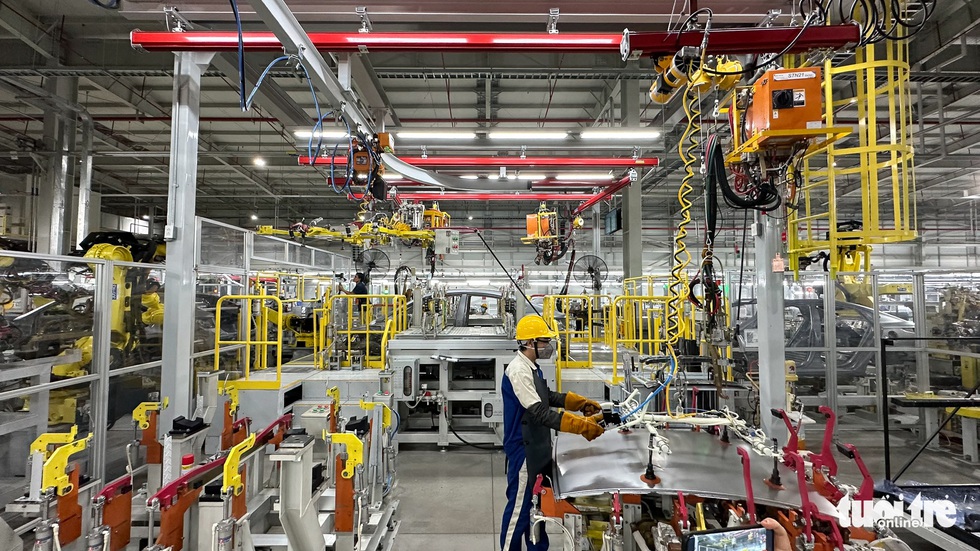 Currently, factory No. 1 has a capacity of 65,000 vehicles per year and is often overloaded, when sales of Hyundai Thanh Cong in recent years have exceeded the above-mentioned levels.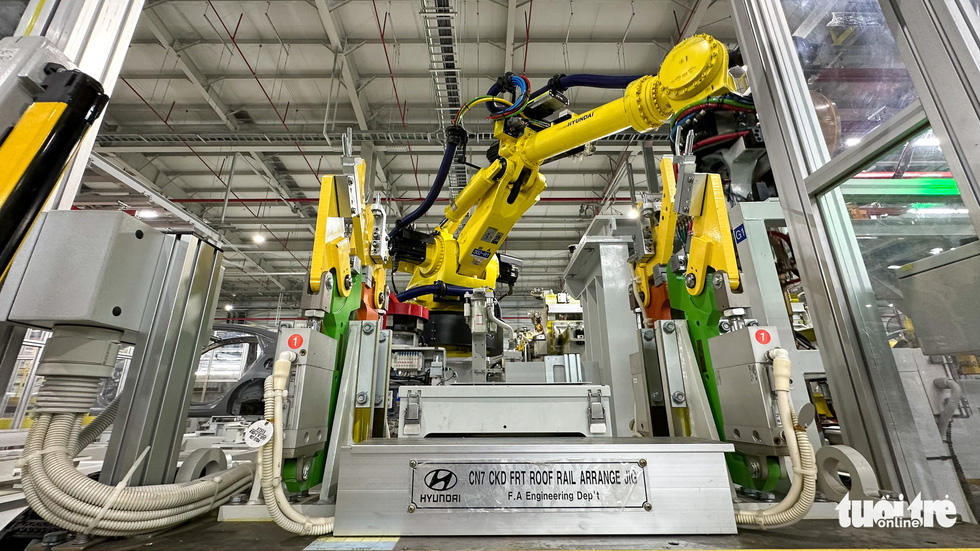 Lines inside factory No. 2 are mostly transferred from Hyundai Motor Korea. The assembly and production stages are carried out almost automatically and according to the standards of the Korean car company. Therefore, with a total capacity of about 180,000 vehicles, Hyundai Thanh Cong aims to export to countries in the region.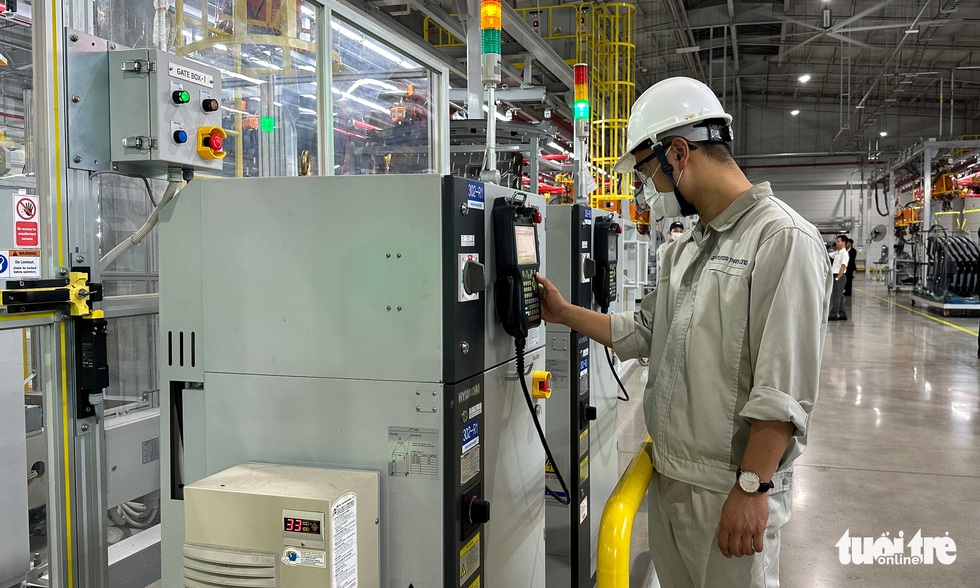 Among the strategic products that will be assembled in the near future at the HTMV2 factory, electric and hybrid models will also be prioritized and will have a specific roadmap.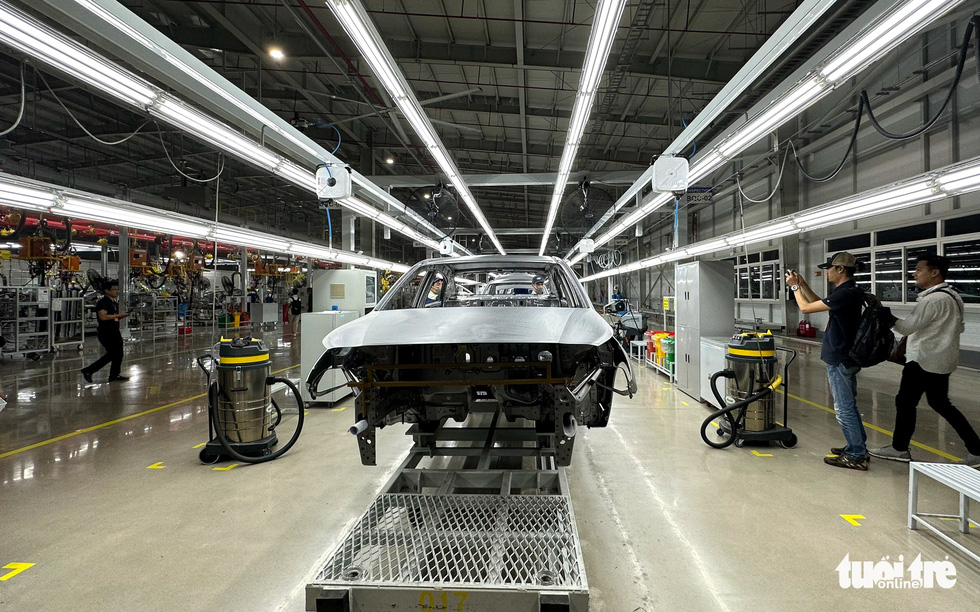 On the production line, all assembled models use important components imported from Korea.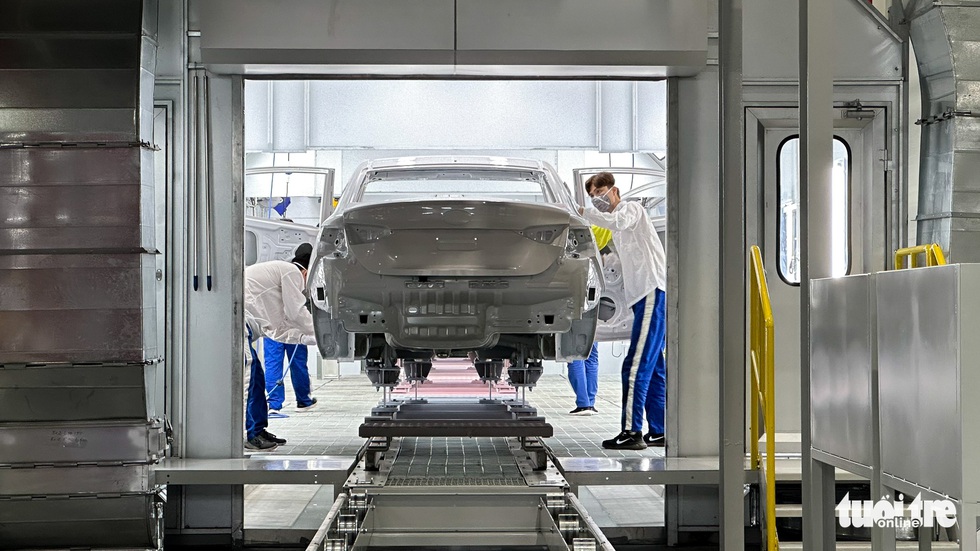 The paint shop uses robots in combination with workers to thoroughly check the product. According to Hyundai Thanh Cong, this factory uses 3C1B coating technology with 3 layers of paint with 1 drying time to save energy, materials, and reduce emissions into the environment.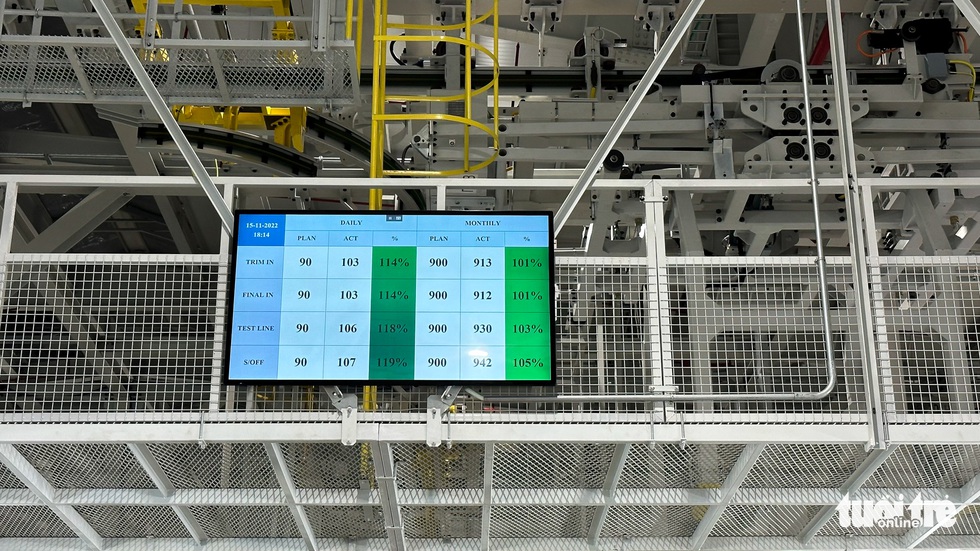 Assembly stages are carefully monitored and checked in real time to ensure the quality and progress of the line.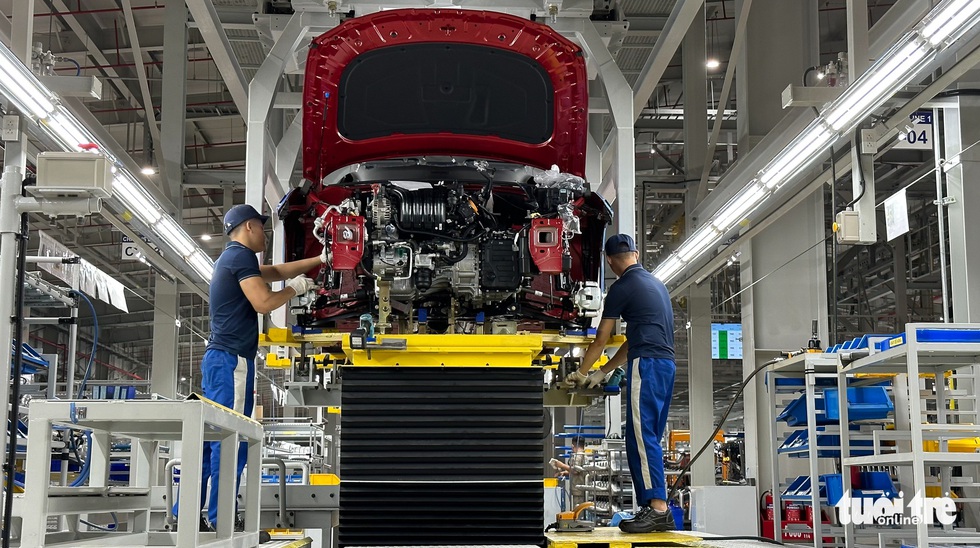 The assembly line uses a wide automatic conveyor belt to optimize movement. Each vehicle is controlled by a QR code, which can quickly control errors before leaving the factory.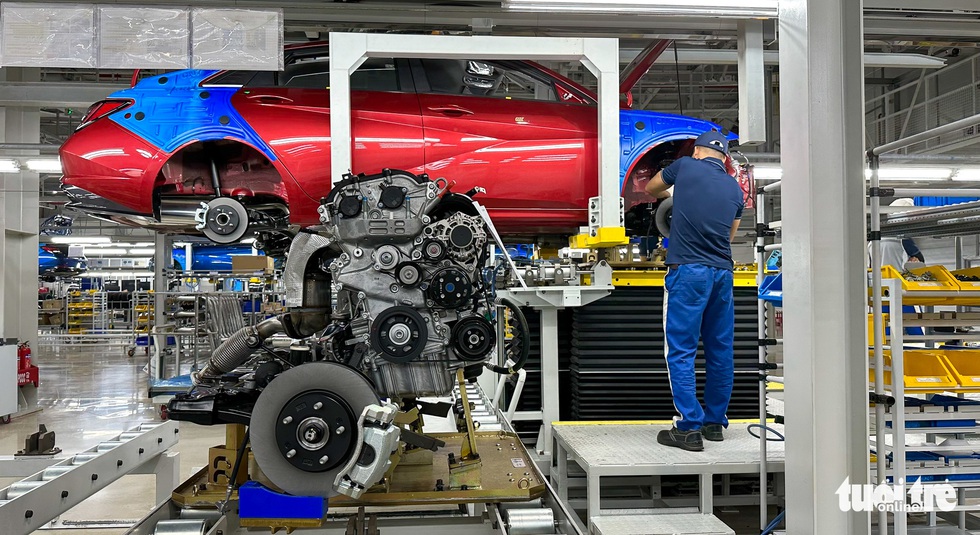 Mr. Nguyen Anh Tuan, Chairman of Thanh Cong Group. said that HTMV2 using new technology from Korea will provide the market with high-quality, fuel-efficient and environmentally friendly vehicles.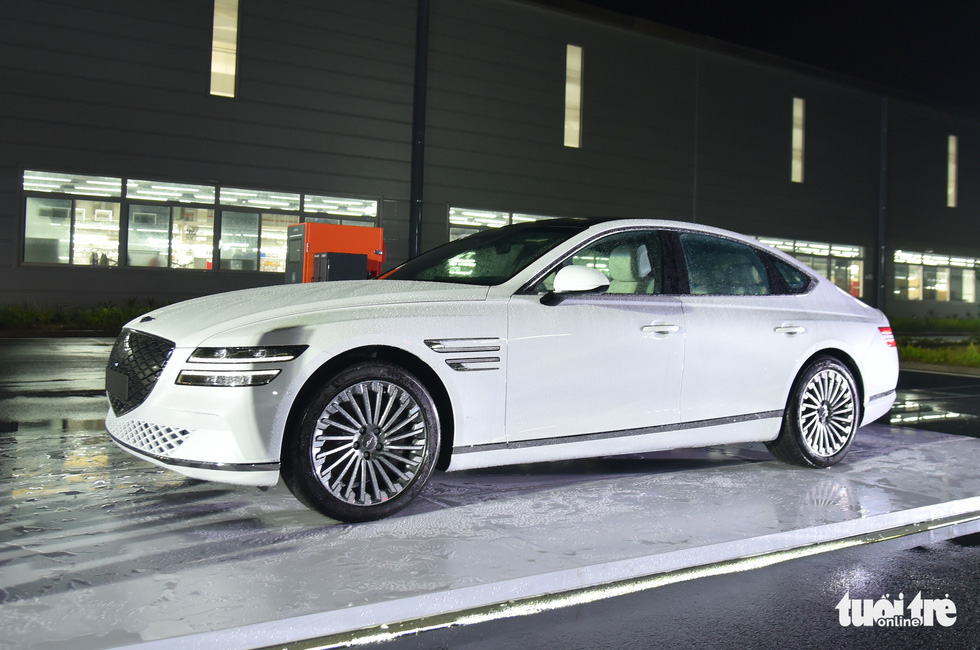 Hyundai is one of the car brands with a large market share in the Vietnamese market. In 2021, sales of Hyundai Thanh Cong will reach more than 70,000 units. Meanwhile, accumulated by the end of October this year, this brand has sold nearly 64,500 cars – Photo: LEE HOANG