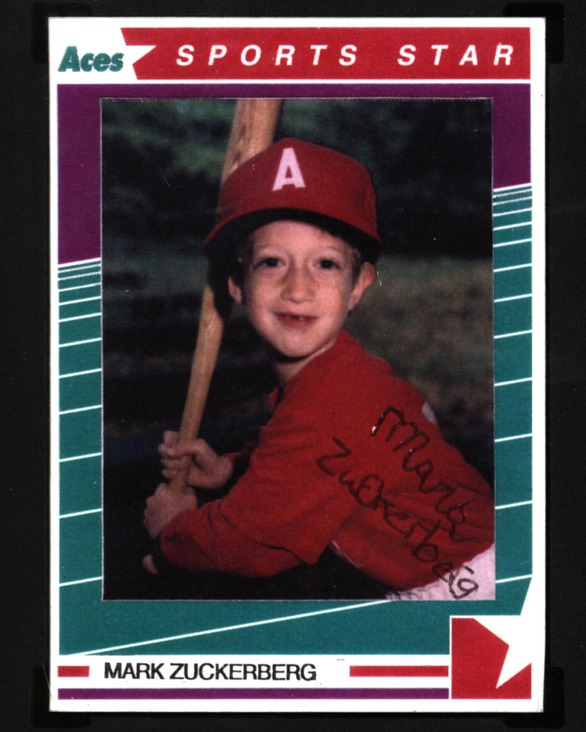 Billionaire Mark Zuckerberg's 8-year-old baseball card will become one of the first NFTs to be shared on Instagram on the occasion of the social network's launch of a new service about NFT in more than 100 countries – Photo: Mark Zuckerberg's Facebook
According to an announcement on August 4 on the Facebook account of Mr. Mark Zuckerberg – CEO of Meta Company, and a Twitter account of Meta Company (Meta Newsroom), Meta has officially implemented a new feature related to NFTs. (short for "non-fungible token", meaning "non-fungible asset") on Instagram in more than 100 countries.
This means Instagram (Meta) users can choose which NFTs from their collection to post on their account page.
By page Techtimesthe Instagram network said will allow users to connect accounts with 3rd party e-wallets such as Coinbase Wallet and Dapper to perform NFT related transactions.
One of the first shared NFTs on the occasion of the launch of the new feature was the Little League baseball card when billionaire Mark Zuckerberg was 8 years old. The card is now an NFT and it is unclear if Mr. Mark intends to sell it.
However, the page Buzzfeed News said that the card in physical form will be auctioned with its digital version kept using blockchain technology.
The idea of ​​turning Instagram into an NFT trading and sharing platform has been around since last year. Earlier this year Instagram rolled out NFT integration into user accounts, allowing them to include NFTs in their profiles and share NFT collections right on the platform.
The official wider rollout of the new feature also shows that Meta has ambitions to make Instagram one of the NFT trading platforms in the near future.