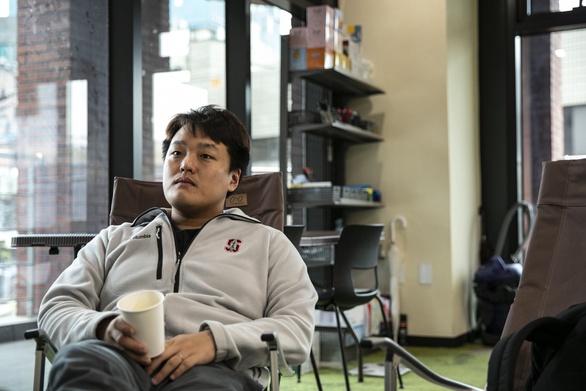 Mr. Do Kwon while still in Korea in April 2022 – Photo: BLOOMBERG
According to Bloomberg News, Mr. Do Kwon faces charges of losing about $ 60 billion from investors related to Terraform Labs (now defunct).
Bloomberg reported that this morning, September 26, prosecutors in Seoul, South Korea, sent a text message to this news agency informing that Interpol had issued a global red arrest warrant for Mr. Kwon.
However, neither Interpol nor Mr. Kwon have confirmed to Bloomberg about the information provided by Korean authorities.
South Korean prosecutors charged Kwon and five other suspects with a variety of crimes, including violations of capital market laws in South Korea.
Earlier this year it was reported that Kwon had left Korea for Singapore. However, after the lion island nation on September 17 announced that Kwon was not in their country, it is currently unclear where he is.
Previously, on September 19, Korean prosecutors asked Interpol to issue a global red notice to Do Kwon, co-founder and CEO of Terraform Labs.
According to the newspaper Financial Timesthe Korean authorities then accused Do Kwon of refusing to cooperate with them in the investigation related to the collapse of two cryptocurrencies, terraUSD and luna of Terraform Labs, which evaporated tens of billions of dollars of investors. private.