Just two weeks after it went on sale, Apple's latest smartphone line has been found to have many problems. From software errors such as camera shake, crashes when transferring data, … iPhone 14 also appears to have peeling paint errors, lack of SIM slots affecting the user's experience.
The newly released iPhone 14 has a series of errors
In mid-September, after the iPhone 14 series went on sale, many people said that they could not complete the data transfer from the old device. According to an internal source from MacRumors, Apple has confirmed that it has "recognized the issue and is investigating the cause". This internal message revealed that some iPhone 14 Pro or iPhone 14 Pro Max devices have been frozen and when restoring data from iCloud or transferring data quickly using Quick Start.
iPhone 14 series has just reached users, but has recorded a series of errors that cause fatigue for many people (Image: Quinn Battick / Unsplash)
This crash is not the only error that the high-end iPhone 14 series has encountered recently. Some users complain that the camera on their iPhone 14 Pro/Pro Max has a strange error. This unit vibrates, even makes an annoying sound when opening a third-party photography app.
Many other users also share the same problem when they use the camera in third party apps like Snapchat, TikTok and Instagram. In some videos posted recording this strange error is going viral on social networks. In it, the lens of the iPhone 14 Pro can be clearly seen shaking, and this part makes a rattling sound.
Apple then acknowledged the error and released an iOS 16.0.2 update to fix it. This is also the only bug the company has confirmed on the iPhone 14 so far.
Not stopping there, the iPhone 14 Pro duo is also said to have peeling paint and lack of SIM tray.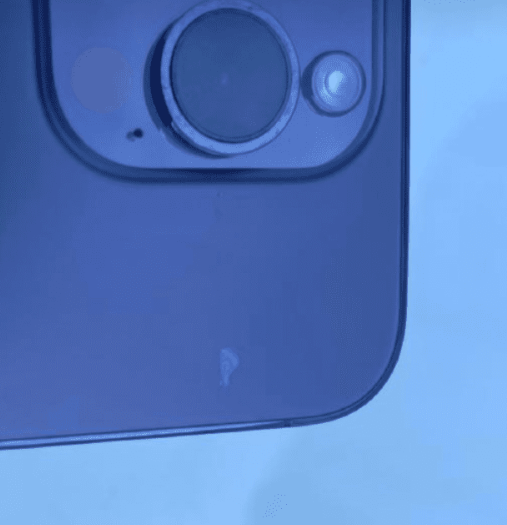 Splashes on purple iPhone 14 Pro Max (Photo: @LaobaoTechnology)
On Chinese social networks, some people shared pictures of purple iPhone 14 Pro and 14 Pro Max with peeling paint. The image shows the iPhone with small patches on the back, but there are also cases that spread later. Other color versions do not have this problem.
According to the image posted by Weibo account @LaobaoTechnology, his iPhone 14 Pro Max has a silver bulge on a purple background and "flakes off day by day". He said he did not have a strong impact on the surface as well as using a case for the device.
In addition, many Chinese users also lamented on social networks that they received the iPhone 14 with only 1 SIM tray, while the original iPhone 14 version sold in this country must have 2 SIM trays.
eSim is currently an unpopular technology in China. Therefore, Apple's delivery of a device that can only use one SIM makes many people feel confused. Some sources say that the company is delaying iPhone deliveries in China due to this issue.
Is Apple challenging user tolerance?
In fact, the iPhone 14 series is not the first Apple product to have a problem right from its launch. Before that, leading Apple products such as iPhone 13 series, iPad mini, iPad Pro, … also encountered a situation that had just arrived to users who had encountered errors.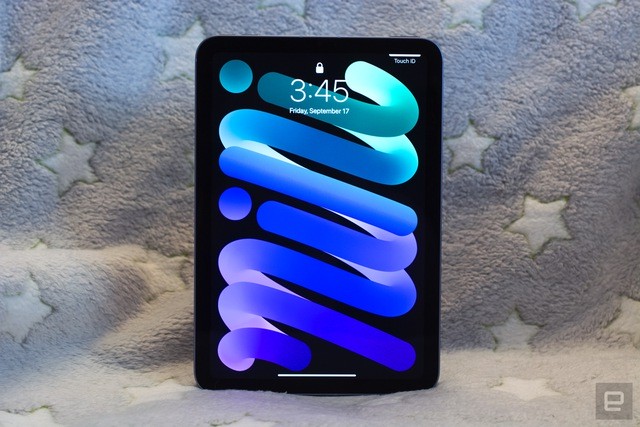 iPad mini 6 (Photo: Valentina Palladino/Engadget)
When iPad mini 6 was officially opened for sale, many users around the world received these tablets early. It seemed like a great experience with this iPad mini 6. However, not long after that, many people reflected that the screen of the machine appeared an annoying error.
Specifically, this error is related to the display of content on the screen, half of the screen displays the content faster than the other half, which causes "ripples" when surfing on the iPad mini. 6. This error often appears when surfing the web, it also makes many people dizzy and nauseous when surfing for a long time.
When reflected, Apple has responded that it is not a fault but a normal phenomenon of LCD screens. Apple will not fix the hardware when the user's iPad mini 6 encounters this error.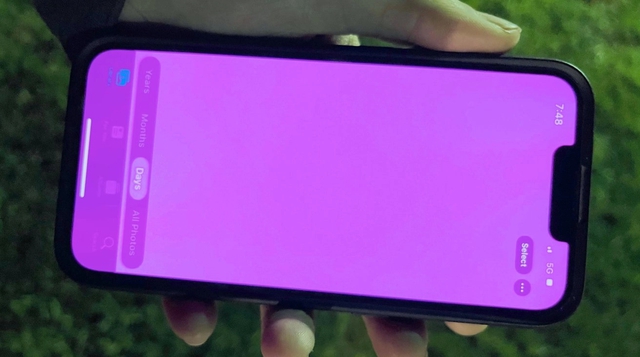 An iPhone 13 has a "pink screen" error
Meanwhile, iPhone 13 series also encountered errors after a short time of opening for sale. An iPhone 13 Pro user said that a pink screen appeared while using it, causing this person to restart the device.
And the recently released iPhone 14, this problem seems to have become even more serious. These things make many people question whether Apple is challenging the tolerance of users?