Besides iPhone 14 and 14 Plus, the iPhone 14 Pro and 14 Pro Max duo are the most anticipated duo at this launch event.
Design and display
The Pro version brings quite a few more notable upgrades. The first is about the design, still a familiar design language, but the screen has been "upgraded" from a notch to a tablet screen with a more optimized notch area.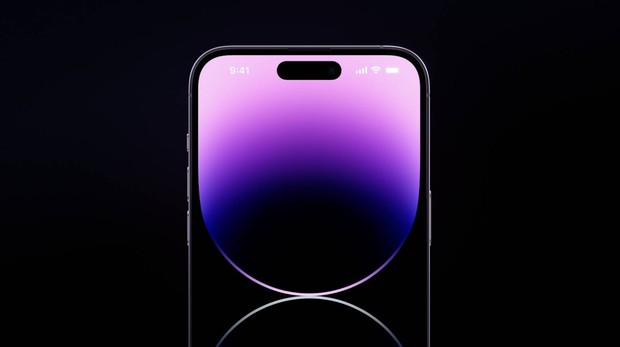 The notch area has even been designed by Apple for a seamless visual experience with what's displayed on the screen. The feature, which Apple calls Dynamic Island, allows for the merging of iPhone notifications and the display's notch into one unified block.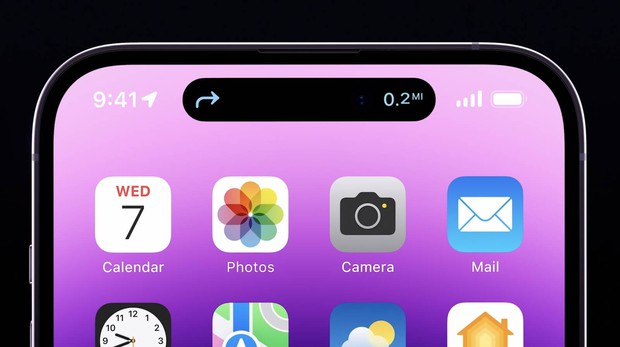 The display on the Pro version has a maximum brightness of 2000 nits, supports the standby screen feature (Always on Display). In standby mode, the refresh rate is reduced, the background image is darkened but the skin tone remains the same. This monitor is a 120Hz ProMotion monitor.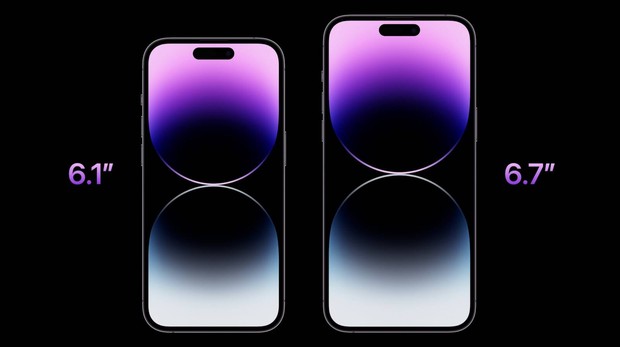 iPhone 14 Pro and Pro Max have 4 new color options: black, white, gold and purple.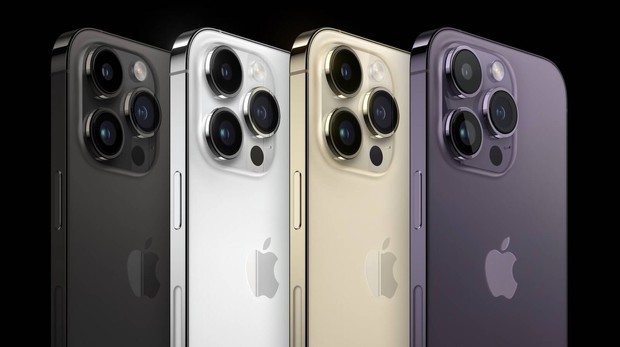 Camera
The next upgrade comes from the camera when Apple equips a 48MP high-resolution camera for the first time for the iPhone after many years keeping the 12MP resolution. Like Android companies, Apple also uses a pixel interpolation algorithm to stitch 4 pixels together, creating a 12MP photo at the best quality.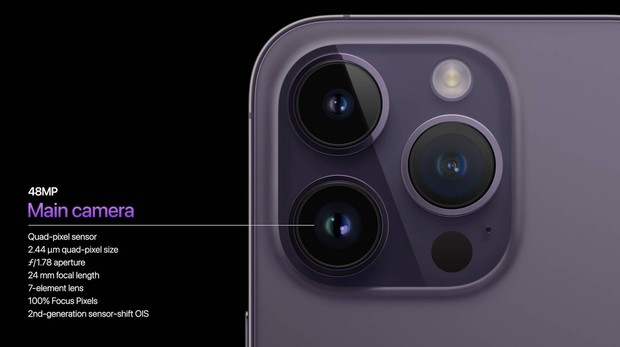 According to Apple, the camera on the iPhone 14 Pro improves low-light shooting 2 times compared to its predecessor, allowing up to 4 times more light capture, ProRAW shooting at 48MP. The added 2X telephoto camera gives users more choice of focal length. The camera can record 4K30 or 4K24, supporting ProRes.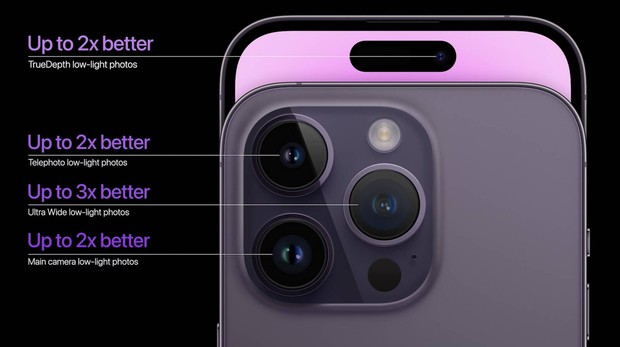 Performance
Apple equips the iPhone 14 Pro and 14 Pro Max with the new Apple A16 chip, developed based on the 4nm process with more than 16 billion transistors. Apple A16 consists of 6 cores, 2 of which are performance cores and 4 are energy efficient, in addition to 16 neural engine cores with the ability to handle up to 17 trillion tasks per second.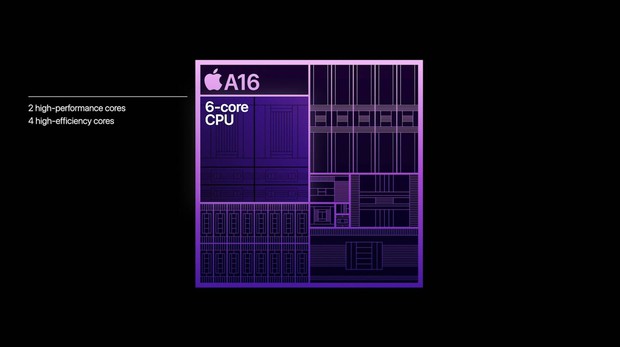 Performance, according to Apple, is a stronger performance improvement and reduced power consumption. A16 consumes 1/3 of the power compared to rival chips. Apple A16 also integrates an image processing chip that supports the new 48MP camera system on the iPhone.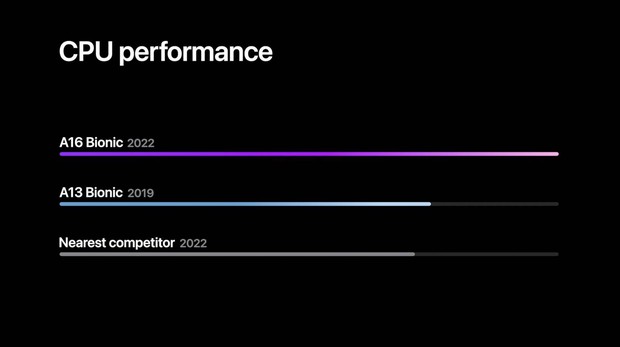 The iPhone 14 Pro will also support satellite communications, but only in the US and Canada markets. In addition, the Pro version also supports crash detection mode like the Apple Watch.
Price
iPhone 14 Pro and 14 Pro Max have a starting price of $ 999 and $ 1099, unchanged from their predecessors, pre-order from today and on shelves from September 16.