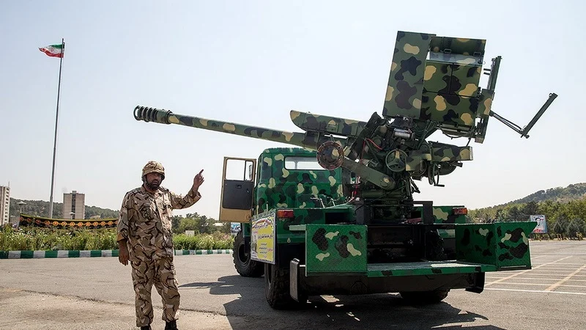 Iran's 122mm self-propelled howitzer – Screenshot
"No casualties have been reported so far," Iran's Tasnim news agency reported after the attack. According to Tasnim, the attacks were carried out by artillery.
According to Iraqi media, shells fell in the area Sidekan near the Iran-Iraq border and far from the capital Erbil is close to 100km. An unnamed local official said Iranian artillery still occasionally fell in the area.
This is the second time Iran has launched an attack on targets in Iraqi territory since the beginning of this year. In March, Iran's Revolutionary Guards also targeted Erbil.
Iranian state media at the time said the targets were "Israeli strategic centers".
According to Reuters news agency, the attack appeared to be an act of retaliation because Israel had previously carried out air strikes that killed many Iranian soldiers in Syria.
The city of Erbil is the capital of the autonomous region of Kurdistan under the administration of the Iraqi Kurds. The close friendship-enemy relationship between countries in the region makes it not uncommon for these countries to attack targets in other countries' territories.
During the March Iranian attack, the Kurdistan government insisted that "Israeli targets" as Tehran said were only residential areas and called on the international community to open an independent investigation.