Reuters reported on September 26 that Iranian Foreign Minister Hossein Amirabdollahian also criticized "US support for the protesters" in Iran. "The US is supporting the rioters and trying to destabilize Iran," the official said.
Iran's Foreign Ministry has summoned the British ambassador to question the London-based media agency's "hostile statements". However, the UK Foreign Office said it would defend media freedom and condemned Iran's "suppression of protesters, journalists and internet freedom".
The Norwegian ambassador was also summoned by Iran to explain after the Speaker of the Norwegian Parliament Masud Gharahkhani expressed support for the protesters in Iran.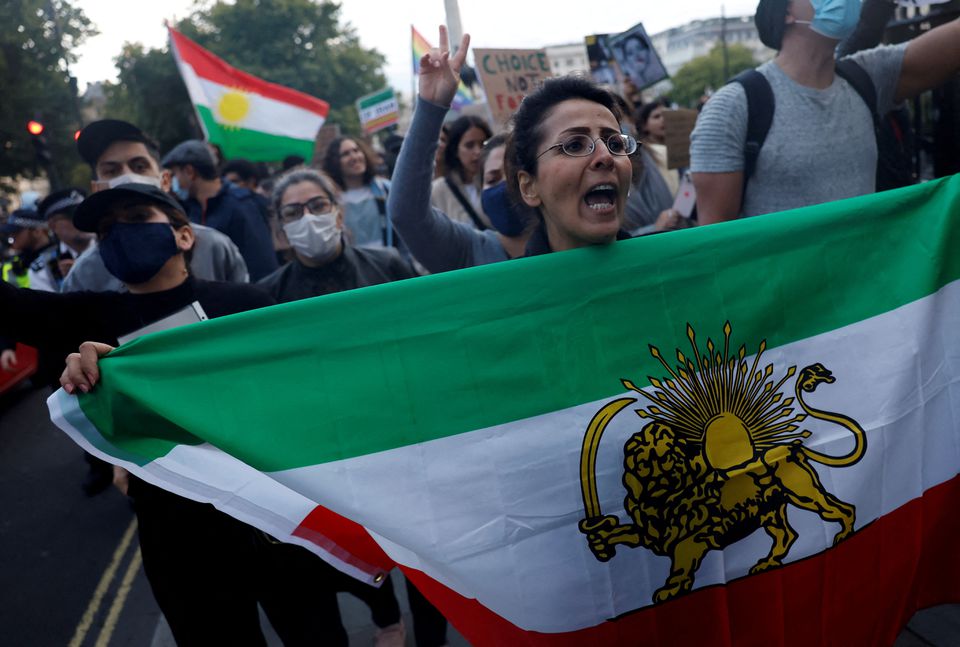 Protests against the death of Ms. Mahsa Amini in London – England on September 24. Photo: Reuters
Iranian state television has reported that at least 41 people have been killed since a wave of protests erupted after the death of 22-year-old Mahsa Amini on September 16. About 12 bank branches were vandalized in recent days and 219 ATMs damaged.
The Tehran government has cracked down and restricted the internet and mobile phones to try to quell the wave of protests in the capital and dozens of other cities across the country.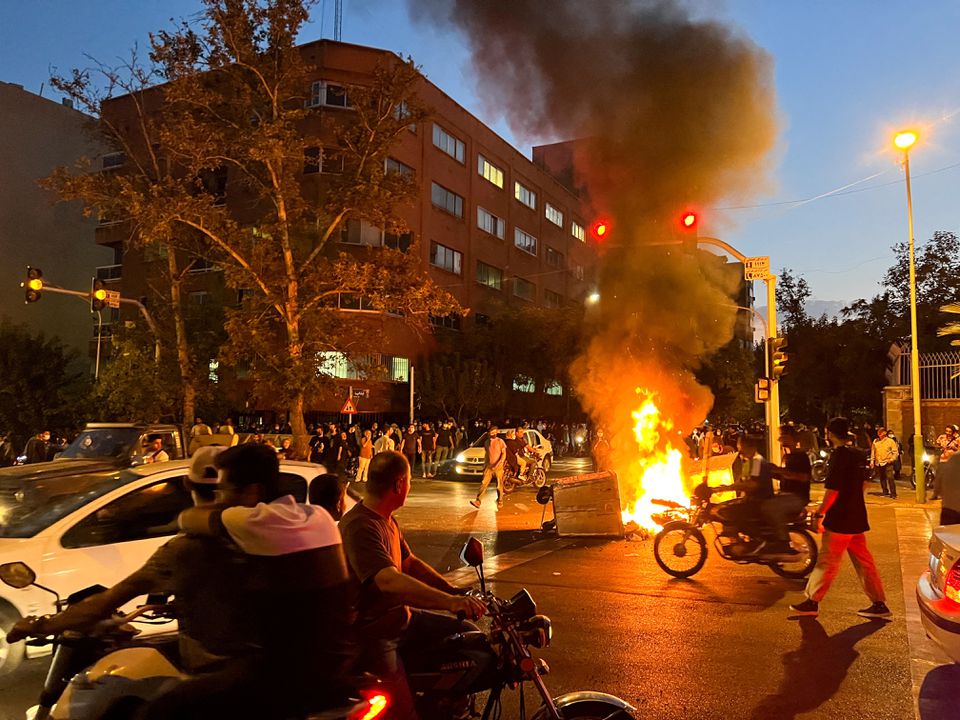 Protesters burn cars in Tehran on September 19. Photo: Reuters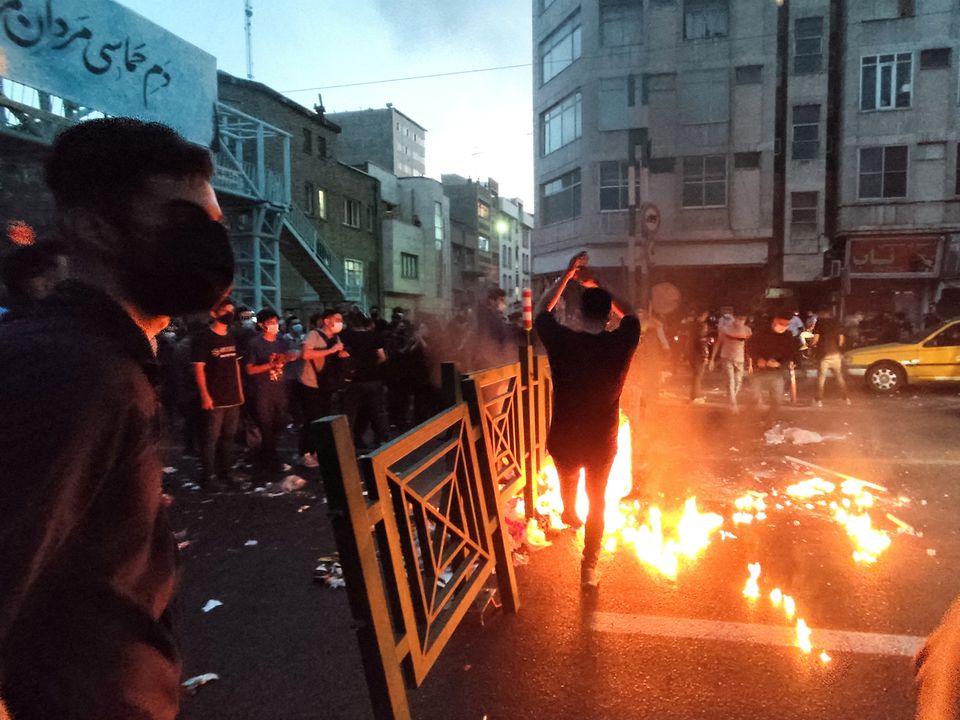 Protests in Tehran on September 21. Photo: Reuters
European Union (EU) foreign policy chief Josep Borrell called on Iran to stop its crackdown on violence and ensure internet access. He also called on Iran to report the number of people killed and arrested, and open an investigation into Amini's death.
President Ebrahim Raisi said Iran "guarantees freedom of speech" and he ordered an investigation into Amini's death. The Iranian leader said "chaotic acts" were unacceptable. So Iran must deal with the unrest decisively.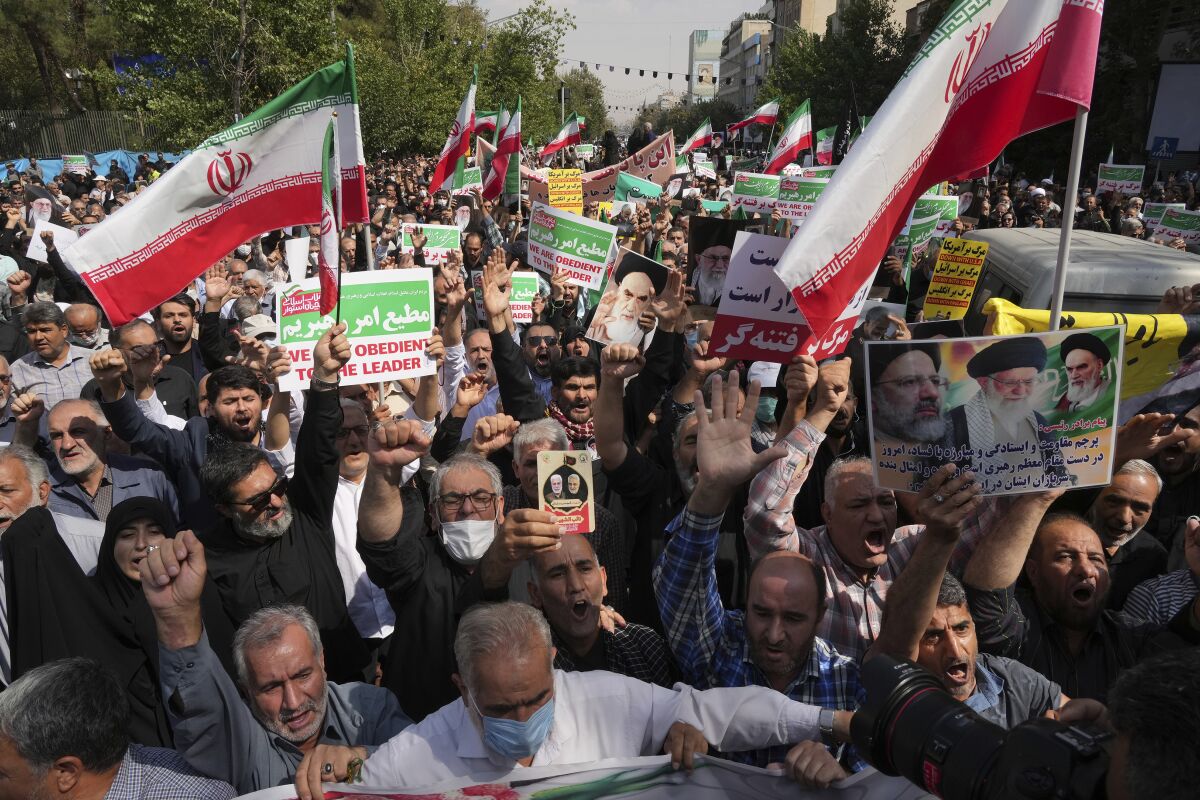 Protests in Iran spread to the capital Tehran and at least 50 other cities. Photo: AP
Earlier, on September 22, protests in Iran spread to the capital Tehran and at least 50 other cities after Amini's death. Amini was arrested by the ethics police for "wearing inappropriate clothing". She fell into a coma after being detained and then died.
The reason Amini was arrested by the ethics police was "wearing a headscarf that was too loose". According to Iranian regulations, women must wear a veil over their hair in public.