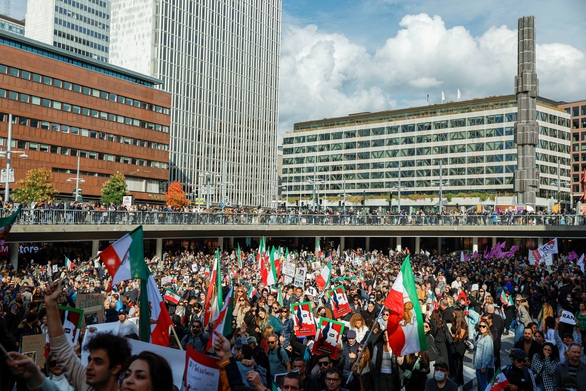 Demonstration in support of Mahsa Amini in Stockholm, Sweden – Photo: REUTERS
According to Reuters news agency, protests in Iran broke out more than a week ago at the funeral of a 22-year-old Kurdish girl, Mahsa Amini.
Amini and her relatives went to the capital Tehran to play, they were arrested by the police on September 13 and a few hours later had to be hospitalized. After three days in a coma, she passed away.
The reason Amini was arrested was not wearing a headscarf when walking on the street according to regulations. The fact that she was in a coma after being caught was widely shared on social networks. During Amini's funeral, many women took off their headscarves in protest.
Protests spread across the country and became the largest wave of protests in years in Iran. Iranian state television said 41 people were killed in the protests.
Not stopping there, protests against Amini's death also spread to many countries in the UK, USA, Germany, Greece, Iraq…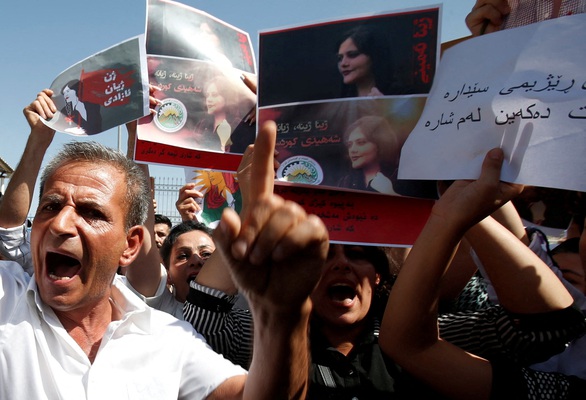 Protests against Mahsa Amini's death in front of United Nations headquarters in Erbil, Iraq – Photo: REUTERS
Iranian President Ebrahim Raisi insisted his country guarantees freedom of speech and ordered an investigation into Amini's death.
According to Raisi, "chaotic actions" are unacceptable and Iran must completely resolve the unstable situation.
At the United Nations, he said widespread coverage of Amini's case was a "double standard", citing numerous deaths following police custody in the US.