Theo APat least 15 people were killed while local media put the number at 12. The number of injured is estimated from several dozen to several hundred.
The United Nations Mission to Support Iraq (UN) urged protesters to leave Baghdad's International Zone as well as the entire government building.
Spokesperson Stéphane Dujarric of the UN Secretary-General said the UN Secretary-General was monitoring the situation in Iraq with great concern.
"The Secretary-General of the United Nations is particularly concerned about the reports of casualties. He called on all parties to remain calm, exercise restraint and take immediate steps to de-escalate tensions and avoid violence," he said.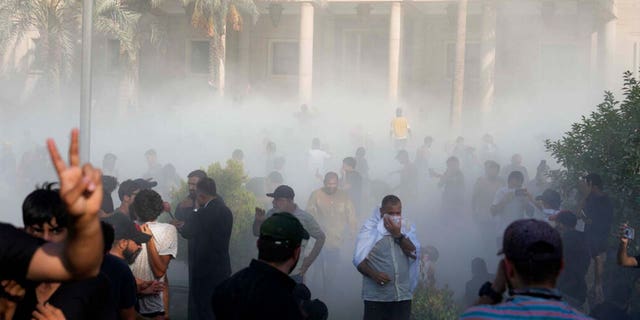 Iraqi security forces used tear gas to restore security in the presidential palace on August 29. Photo: AP
Theo Fox NewsThe riots took place after Muqtada al-Sadr, an influential Shiite cleric, announced his resignation. Crowds loyal to al-Sadr pulled down barricades outside the presidential palace and broke through the palace doors and poured inside.
The Iraqi army has declared a nationwide curfew. Iraqi health officials said at least 15 protesters were injured by gunfire, dozens were injured by tear gas and clashed with police.
Protests have also broken out in southern Shia-dominated provinces, with crowds of al-Sadr supporters burning tires and blocking roads to the oil-rich province of Basra. At the same time, hundreds of people protested outside the local government building in Missan.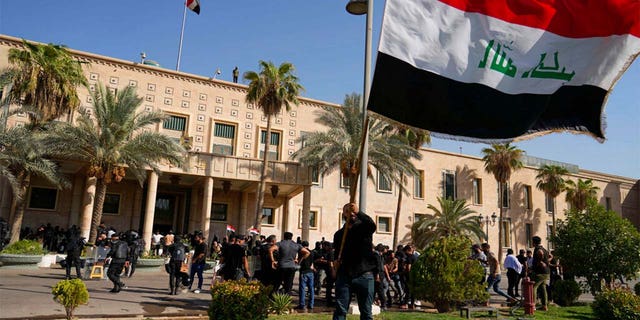 According to AP, at least 15 people were killed during this protest. Photo: AP
Iraq's Acting Prime Minister Mustafa al-Kadhimi asked Mr al-Sadr to urge his supporters to withdraw from government buildings.
The Iraqi government was in a political stalemate when al-Sadr's party won the most seats in the October 2021 parliamentary elections but was still not enough to form a majority government.
Al-Sadr's withdrawal from the talks has plunged Iraq into political turmoil amid growing internal Shia Islam conflicts.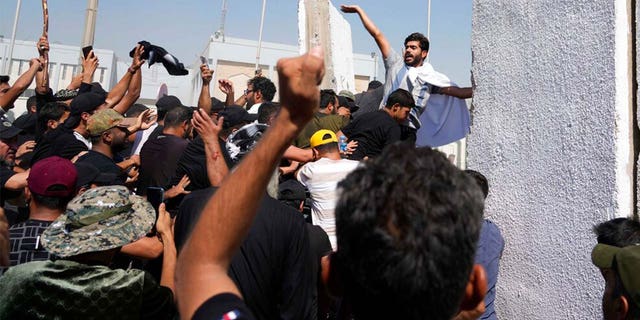 Iraq is falling into a state of political instability amid internal conflicts within Shiite Islam. Photo: AP
Cao Luc