University autonomy is an inevitable trend of the education industry, but the implementation process still encounters many obstacles in the implementation process. According to Assoc. Prof. Dr. Nguyen Hoang, Rector of the University of Commerce, currently, Vietnam's annual expenditure on education is approximately 20%, equivalent to over 5% of GDP. This is a relatively high level of investment compared to many countries in the world, including countries with a much higher level of economic development than Vietnam. However, the state budget expenditure on education is mainly for the GDP system, the state budget expenditure on higher education is at a much lower level than other countries.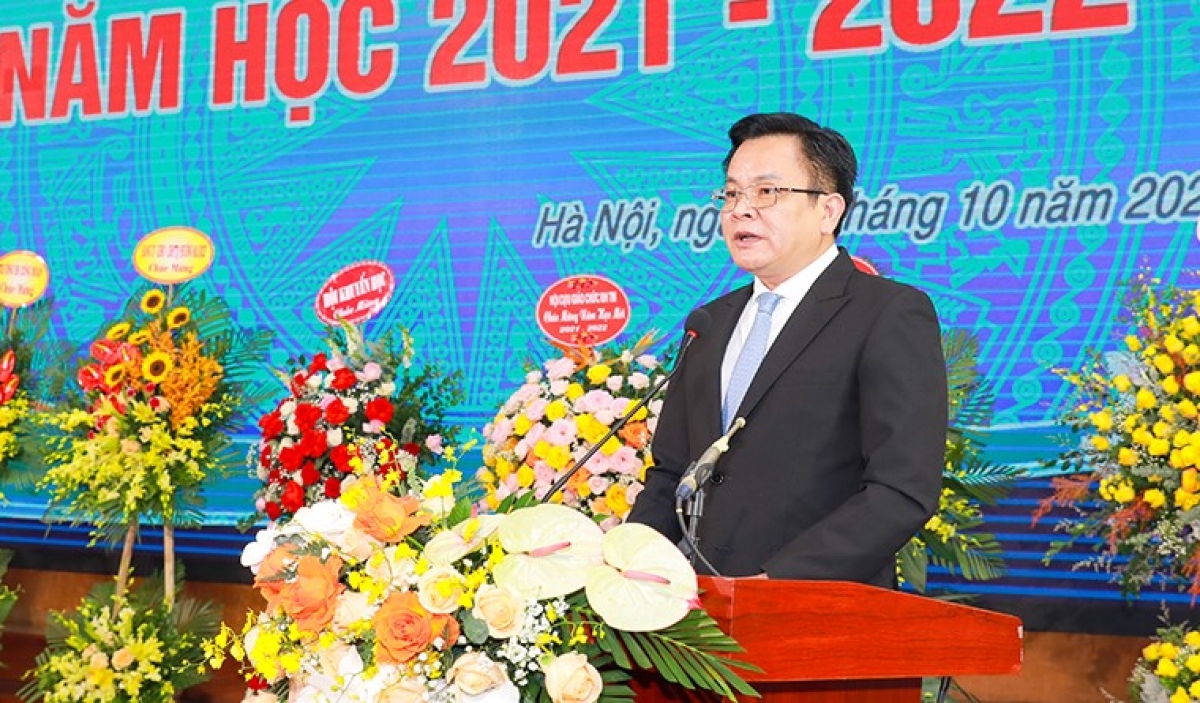 Assoc. Prof. Dr. Nguyen Hoang also pointed out that the norm of state budget allocation for higher education is still average, not taking into account the characteristics of each training branch. This creates an inequity in budget allocation, especially for schools with high unit training costs.
"This leads to a situation where schools focus on training disciplines with low unit costs and do not pay attention to the actual needs of society and the economy. The State has not been able to promote the use of the budget as a tool to adjust the macro-economy in the market economy in the direction of prioritizing social training professions with high demand, reducing the level of training support. for social professions, there are enough, or there is excess," said Assoc. Prof. Dr. Nguyen Hoang.
Talking more about the issue of financial investment in public higher education, according to the Rector of the University of Commerce, there are still many shortcomings such as too many state agencies holding the same power to allocate budgets to make resources better. The public sector is fragmented and coordination in the implementation of priority programs and strategic objectives is difficult. On the other hand, these agencies simultaneously perform both state management and operational management functions, leading to budget allocation decisions having to go through many layers, reducing transparency and efficiency. Therefore, the budget allocation to universities still carries a heavy burden of "ask, give". Universities have almost no say in budget allocation or discussion.
The allocation of funds from the state budget is being done on an average basis, not associated with training results, quantity and quality of trained students, dynamism and efficiency in the organization and operation of institutions. training institutions should not create competitive motivation to improve training quality among public universities.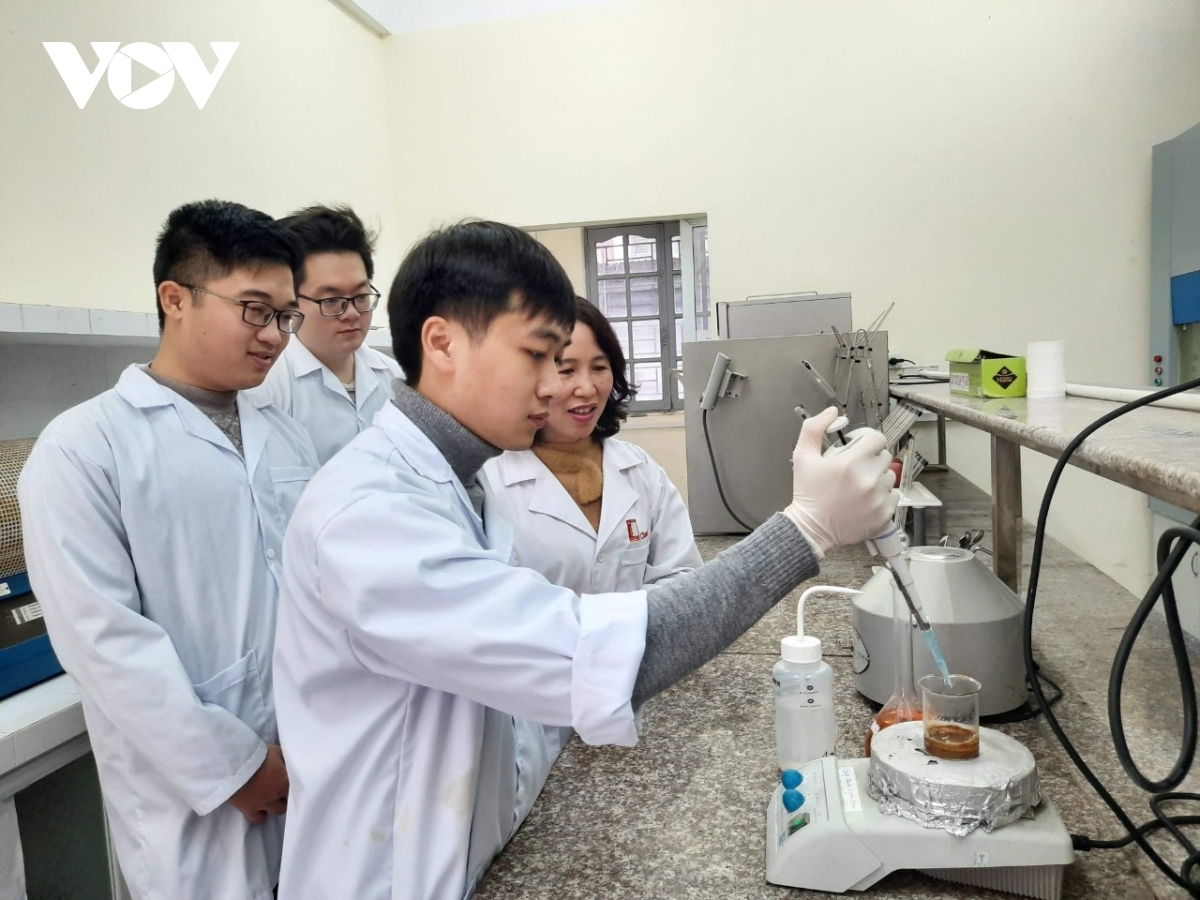 Ensuring transparency when accessing public capital
From the above facts, Assoc. access to public capital.
Public funding should be extended to non-public institutions based on public and nonprofit considerations. Public budget allocation in the form of a package should be widely applied so that universities are more flexible and proactive in planning at the grassroots level, deciding how to spend, choosing development priorities, reallocate internal capital and save in training, research and even basic construction.
In particular, Assoc. Prof. Dr. Nguyen Hoang also emphasized, besides state accreditation organizations, there should be independent accrediting organizations to conduct an objective and transparent assessment of training quality. The state also needs to develop a legal framework to ensure flexible spending and disbursement, to allow for reasonable budget transfers and self-determination of income sources to increase resilience through the use of resources. creative resources of a university. Strengthen public financial audits and encourage independent audits of universities. Enhance legal responsibility in school-level financial self-control activities as well as promote the internal control role of the school board. Strictly stipulate the regime of annual reports, periodical reports on financial indicators as well as performance and output indicators of a university in the case of public funding allocation in the form of "bond shares". " or "the whole package".
Along with the direct funding method, the Rector of the University of Commerce said that it is necessary to apply the form of indirect funding to universities by providing scholarships or direct checks to those who are eligible to study at university. and direct funding for research activities for those wishing to use the research results. Then, in order to have funding to operate, universities must attract these audiences through improving the quality of training and research services. This approach promotes the social responsibility of the university and is very suitable for the market mechanism. In particular, it not only expands proactive choice for the target audience, but also reduces the university's dependence on the allocating agency.
The general trend of funding for universities of countries around the world is to gradually reduce dependence on the state budget, therefore, it is necessary to develop an appropriate policy and legal framework for universities to seek and expand other sources of income. Ordering mechanisms should be used in funding training programs and research activities that are important priority sectors or areas.
In particular, Assoc. Prof. Dr. Nguyen Hoang emphasized, it is necessary to renew the tuition fee policy according to the principle of cost-sharing with society, in which universities play the role of service providers. Therefore, the State needs to give autonomy to public universities in terms of revenue levels, first of all to collect tuition and fees. Public higher education institutions are allowed to fully calculate salary costs and regular operating expenses in the service prices of public non-business units on the basis of the price bracket prescribed by the State, depreciation costs fixed assets in tuition fees of public higher education institutions, ensuring the principle of collecting enough revenue to cover training expenses in tuition fees. However, together with this mechanism, it is necessary to have support policies for the poor, ethnic minorities, people in remote and isolated areas in terms of tuition fees, etc. to create conditions for everyone to have access to higher education. learn.