Accordingly, Japan will increase the number of people allowed to enter Japan in one day from the previous 20,000 to 50,000.
In addition, those who have a certificate of 3 doses of Covid-19 vaccine will not have to provide a PCR test certificate proving negative within 72 hours as before. The reception of tourists without the participation of tour operators will apply to tourists of all countries, including Vietnam.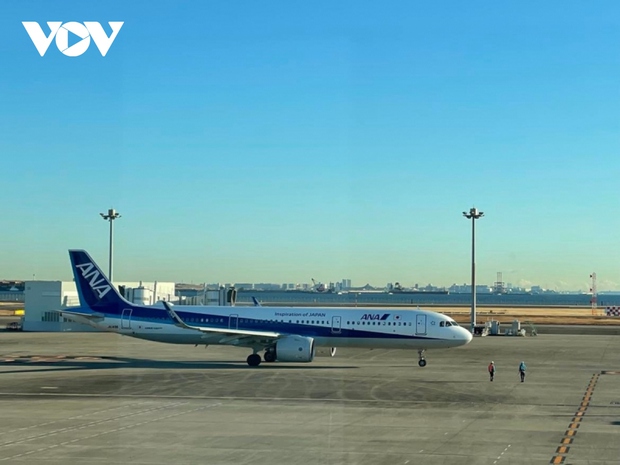 Japan's airports are starting to get busy again (Photo: Bui Hung)
If you have not had 3 injections, you still need to do a PCR test before you fly and after you enter the country. If the guest is positive, they will have to go for treatment. If negative, guests need to isolate for three days and be required to take a test after the third day at their place of residence and notify the authorities.
However, if in case of going alone, guests need to book services such as air tickets and hotels in advance through a travel agency, not directly or online booking. This will both help tourists stay comfortable and take basic epidemic prevention measures.
During this period, the number of Covid-19 infections with new variants tended to be high with more than 100,000 cases per day, and the number of deaths was higher, reaching a record level compared to the peak of the epidemic. On September 6, there were 320 deaths. However, according to experts, the new cases of mild variant, and the booster vaccination with the 4th dose will be conducted urgently by expanding the target audience.