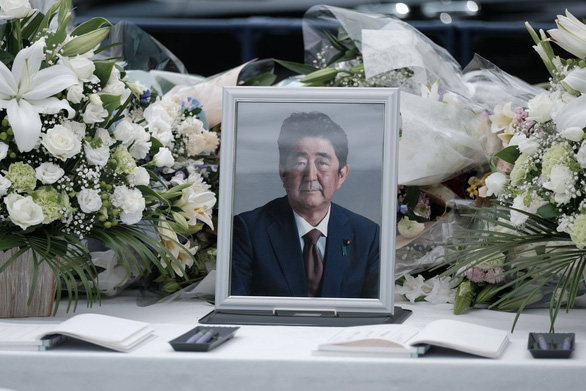 The desk to write a memorial book for the late Prime Minister Abe at the headquarters of the Liberal Democratic Party in Tokyo (Japan) on July 11 – Photo: AFP
According to Kyodo News, the posthumous decision for Abe was announced on July 11, the first day his coffin was brought to Zojoji Temple from his home to perform religious ceremonies.
A visitation ceremony was held later on the same day, attended by Japanese Prime Minister Kishida Fumio and other MPs. The Imperial Household Agency of Japan, Emperor Naruhito and Empress Masako sent flowers and sent people to burn incense at the visitation ceremony.
Abe is the fourth Japanese prime minister to receive a Chrysanthemum Order necklace under the postwar constitution, after former Prime Ministers Yoshida Shigeru, Sato Eisaku and Nakasone Yasuhiro, the Cabinet Office said..
The Order of Chrysanthemum is Japan's highest honor, made of pure gold, and is often worn personally by the Emperor. This medal has been awarded to a number of foreign leaders visiting Japan.
The Order of Chrysanthemum necklace is the noblest award and the highest of the ranks of this medal.
The funeral of the late Prime Minister Abe is scheduled to take place on July 12 at Zojoji Temple. The ceremonies start from the evening of July 11 but are only for relatives of the late prime minister.
Chief Cabinet Secretary of Japan Matsuno Hirokazu At the request of Prime Minister Kishida, the Prime Minister's Office of Japan will fly the flag at half-mast to remind him of Abe until July 12.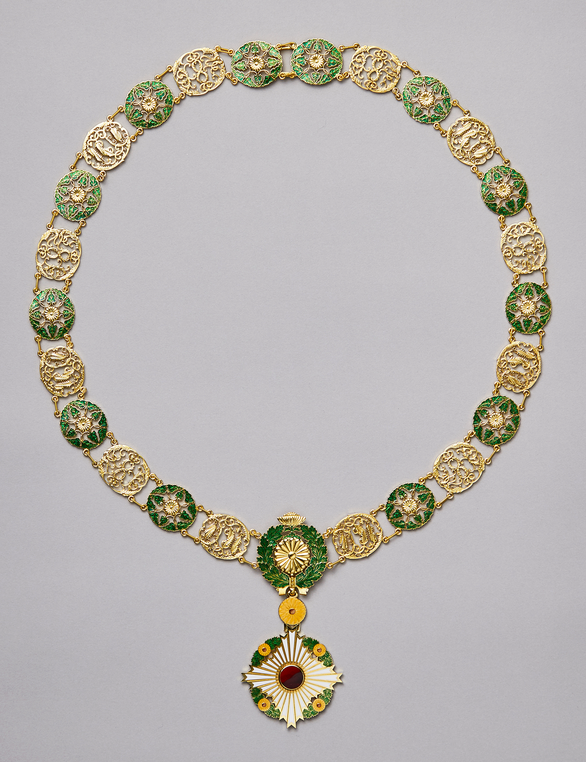 Order of Chrysanthemum Necklace – Screenshot