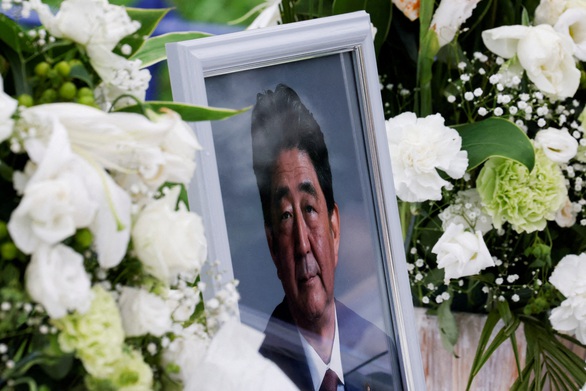 The assassination of the late Japanese Prime Minister Shinzo Abe shocked the world – Photo: REUTERS
In late August, the Japanese government approved a budget of 250 million yen ($1.7 million) for the state funeral of late Prime Minister Shinzo Abe, scheduled to take place at the Nippon Budokan in Tokyo on September 27.
In addition to security costs, this amount also covers the cost of venue rental and COVID-19 precautions.
On September 6, Chief Cabinet Secretary Matsuno Hirokazu announced that security costs for the funeral will reach 800 million yen (5.6 million USD), the cost of receiving foreign delegations is about 600 million yen. (4.2 million USD), and the cost of organizing the ceremony is about 250 million yen (1.7 million USD).
About 6,000 guests are expected to attend the ceremony. According to Mr. Matsuno, these guests include 190 foreign delegations, including about 50 guests at the level of heads of state.
Prime Minister Kishida Fumio said that given the domestic and international achievements of Mr. Abe, Japan's longest-serving prime minister, it was appropriate to hold a national mourning.
According to AFP news agency, national mourning for former politicians is rare in Japan. The last time the Nippon Budokan in Tokyo held a national mourning for a former prime minister was in 1967 (former Prime Minister Yoshida Shigeru).
On July 8, former Japanese Prime Minister Shinzo Abe was shot twice in the back while giving a campaign speech for the ruling LDP party in Nara. Mr. Abe was determined by doctors to have died from excessive blood loss.
Police said the suspect, Tetsuya Yamagami, 41, a resident of Nara city (western Japan), was arrested shortly after carrying out the attack. The gun found at the scene was a homemade gun.
Suspect Tetsuya told investigators that he was dissatisfied with Mr. Abe and intended to kill him.