At Obayashi's research center in Tokyo, a small electric vehicle was able to run almost continuously at a speed of 15 km/h on a stretch of road with automatic charging sidewalks. This technology is purpose-built to centralize driverless buses that operate day and night in the future. The energy available on the road will reduce the pressure on electric vehicle batteries, giving them a chance to spread in the market.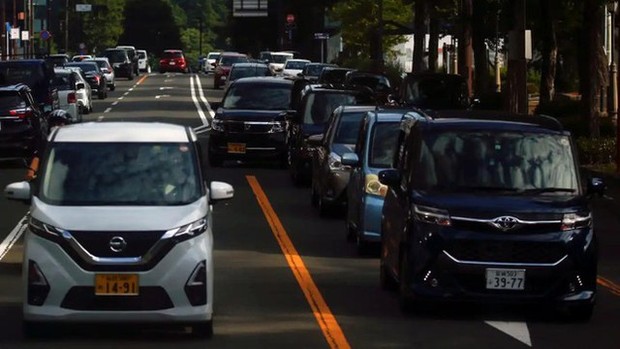 Sidewalks that charge electric vehicles wirelessly will make the competition for battery development less fierce.
Wireless charging sidewalk technology uses magnetic induction, where energy is sent into coils inside the sidewalk to connect to an electric current placed in the EV. Obayashi's fiber-reinforced concrete will help increase the durability of the pavement, allowing for maximum efficiency in the power installation. Meanwhile, the Denso company is focusing on developing the efficiency of the coils and power supplies. This same technology is also being tested in Europe.
Despite certain advantages, installing the power path below the road surface will make charging the EV less efficient than traditional charging. The construction cost of this road system is also much higher than that of ordinary streets.
The partners will collect data from Obayashi's closed tests until next March so that the final construction design of the wireless charging lane can be released. The Japanese construction group is also working with cable maker Furukawa Electric to install power and internet cables along the roadside for charging and communication for electric and self-driving cars. This system is expected to make both types of cars the main vehicles in Japan.
Theo Nikkei Asia