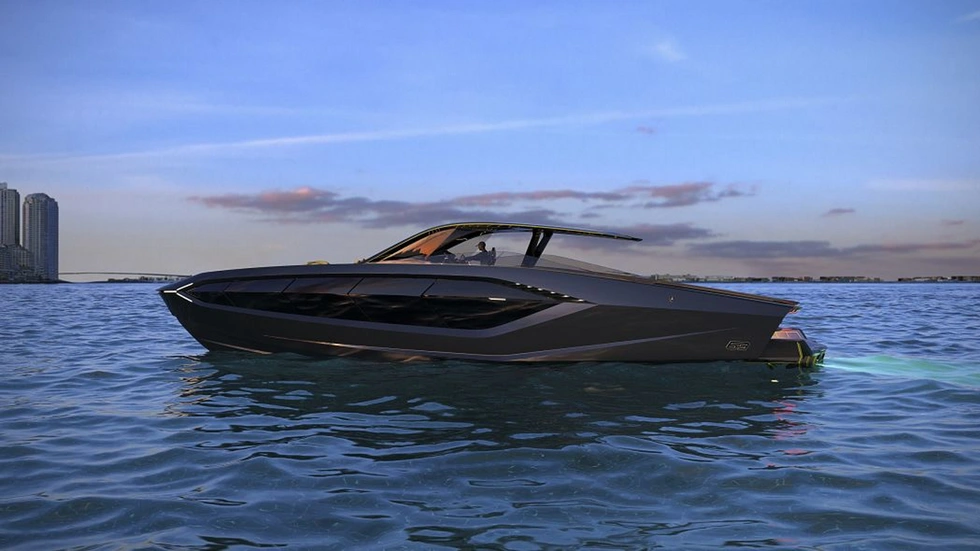 Superyacht Lamborghini 63 Superyacht has the same output as the name with the same maximum speed at 63 knots – Photo: Lamborghini
This week, the superyacht Lamborghini 63 Superyacht was confirmed to have docked in Miami (USA). Only 63 yachts of this type are produced by the company Tecnomar with the inspiration (and copyright) around the "super cow" from Italy.
The state-of-the-art Italian Sea Group boatyard (not far from Lamborghini headquarters in Sant'Agatha Bolognese) is where the Lamborghini 63 Superyacht is assembled. The yacht's design is completely decided by the user, who is a huge Lamborghini fan, after consulting with friends and family.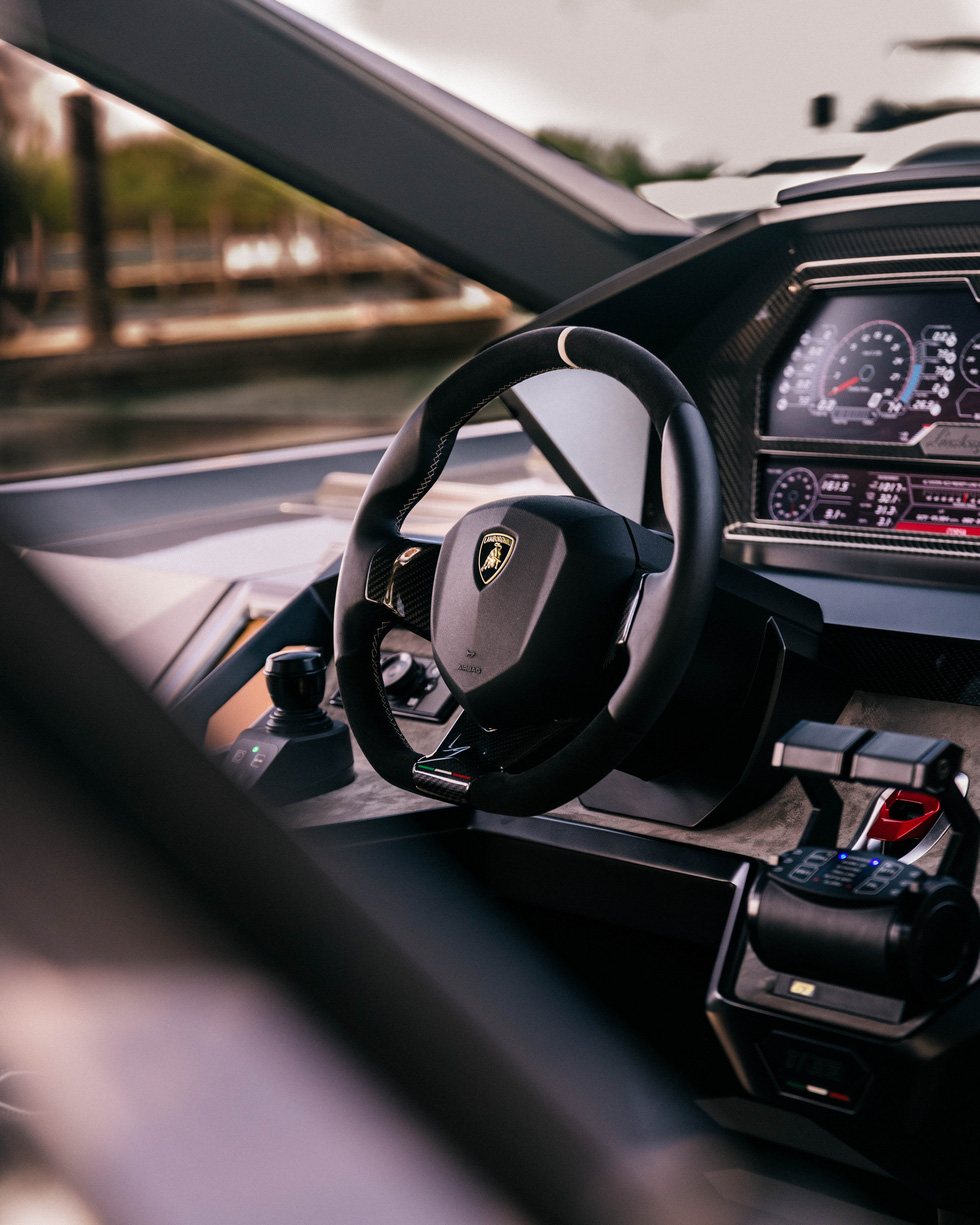 The cockpit of the yacht has an automotive character, specifically taken from the Sian hybrid supercar – Photo: Lamborghini
The Lamborghini 63 Superyacht borrows many design elements from the Lamborghini Sian FKP 37 – the company's first hybrid supercar such as hexagonal textures or the appearance of many sharp corners. The sunshade hard roof simulates the upper supercar roof, while the Y-shaped lights are taken directly from the formula that Sian owns.
Responsible for driving the Lamborghini 63 Superyacht are 2 V12 MAN engines with a single capacity of 2,000 horsepower each. Thanks to its relatively light weight (24 tons) compared to peers thanks to the extensive use of carbon fiber material, the Lamborghini 63 Superyacht can accelerate to a maximum speed of 63 knots (117 km / h) with a strong heart on.
Lamborghini launches superyacht Lamborghini 63
Some other pictures of Lamborghini 63 Superyacht: