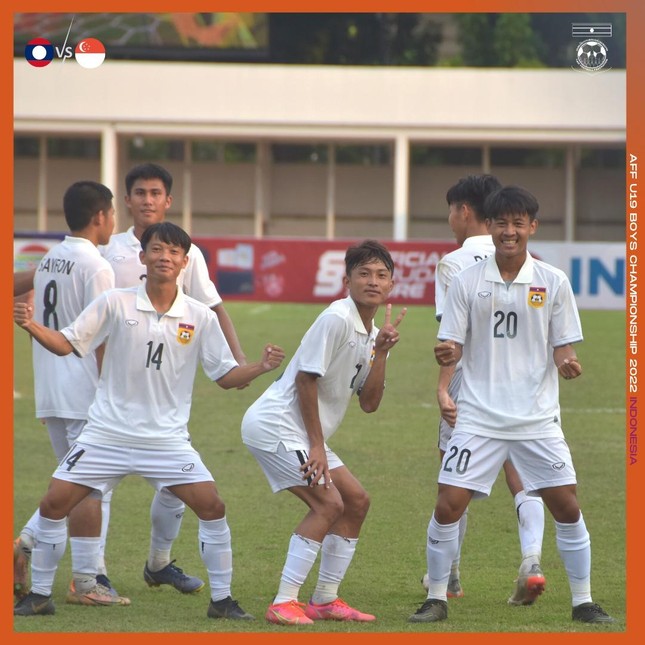 In the first 2 matches, Laos U19 defeated Timor Leste and Cambodia respectively, scoring 4 goals and conceding only one goal. They entered the match against U19 Singapore with the goal of getting all 3 points to get a ticket to the semi-finals of the Southeast Asian tournament.
On GBK Madya field, Laos U19 successfully completed the task with an impressive 3-1 victory over "Young Lions". Phutthavong Sangvilai scored for Laos U19 after 6 minutes, before Sisuphon Akkavong doubled the lead in the last minutes of the first half. The remaining goal of Laos U19 was scored in the second half by Athit Luang Lat.
With this victory, Laos U19 won 9 maximum points from the first 3 matches and got a ticket to the semi-finals before a round. In Group B, Malaysia U19 is likely to be the next team to enter the semi-finals 1 round early if they win against Timor Leste in the match taking place at 19:00 today (July 9) also at GBK Madya. In the last match, U19 Laos and U19 Malaysia will meet to compete for the first place in Group B. Coach Michael Weiss's and teachers only need a draw to lead the group.
Lao youth football is making rapid progress in recent times. Previously, this team reached the semi-finals of the U23 Southeast Asian tournament after defeating Malaysia U23 twice. Laos U19 also took advantage of the opportunity in the Southeast Asian U19 tournament when strong opponents like Thailand, Vietnam or host Indonesia were in the same group.