Since December 2021, dating rumors between V (BTS) and Jennie (BLACKPINK) began to circulate when the BTS member accidentally followed Jennie's Instagram account. Then, in May 2022, a photo of V allegedly driving Jennie on a trip to Jeju Island by himself was leaked.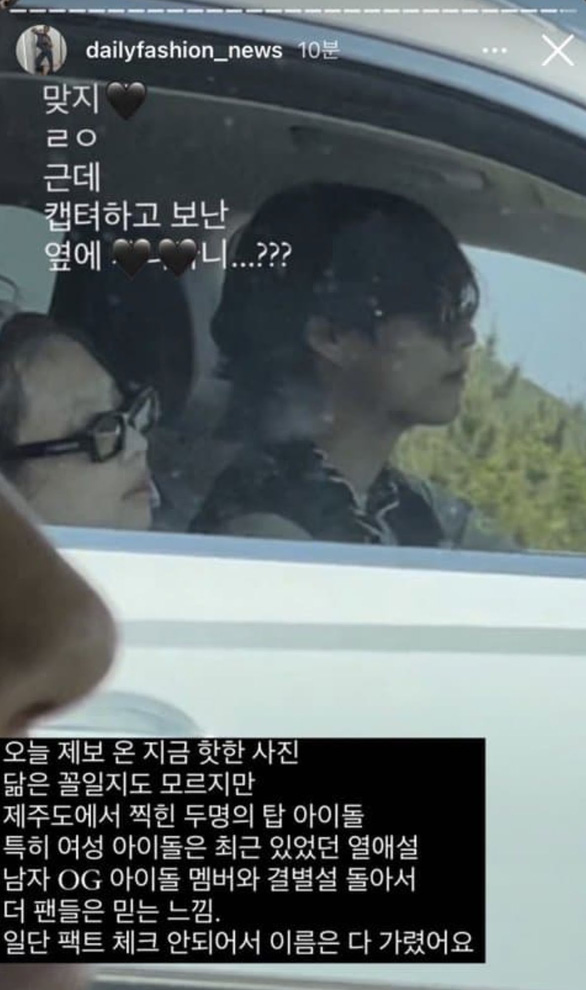 Image of V driving Jennie to travel in May 2022
However, V's fans think that this is an image cut from a variety show In The Soop. The person sitting next to V is member J-Hope.
It wasn't until the last few days that a mysterious Twitter and Telegram user named Gurumi Haribo started posting photos allegedly of V and Jennie, raising suspicions that the two were dating.
The first image shared was a photo of Jennie taking V in the mirror in V's backstage with her stylist. This image was thought by many fans and netizens to be a fake, but they couldn't find the original photo.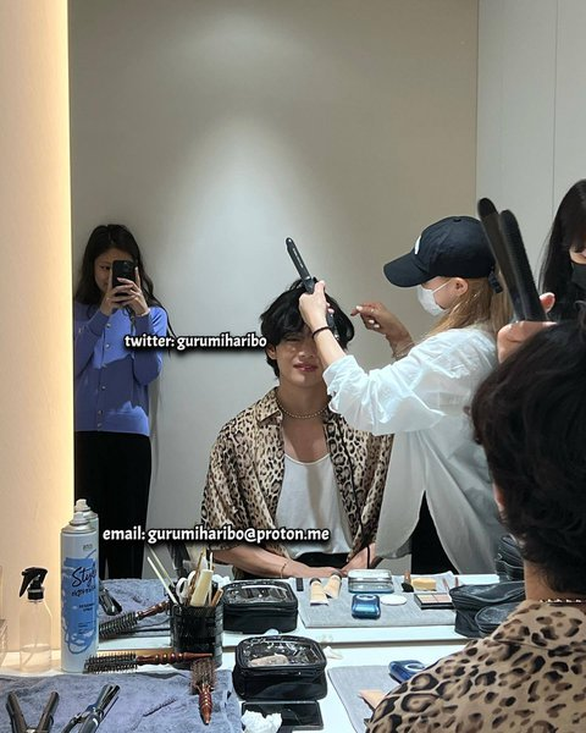 The first photo for rumors of V and Jennie dating
After that, the unnamed person continued to share two photos of the artists in front of the mirror. The first image is said to have been taken in V's apartment and the second is in an elevator, with the duo even wearing Winnie the Pooh couple shirts.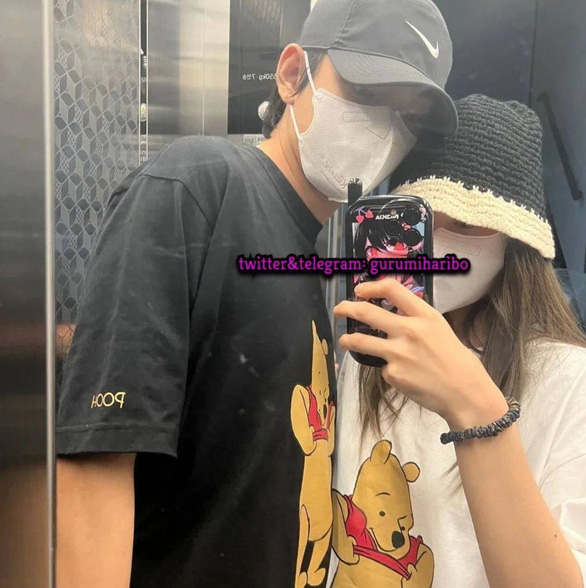 New photo posted by @gurumiharibo
With a series of pictures released that V and Jennie were dating, not long after that, Gurumi Haribo's Twitter account was suspended. But this person is still active on Telegram, a messaging app that allows you to create groups of up to 20,000 people.
In the platform, the unnamed person made it clear that he had been in contact with the staff of YG Entertainment and HYBE as well as mentioned that the photos were allegedly taken on Jennie's phone.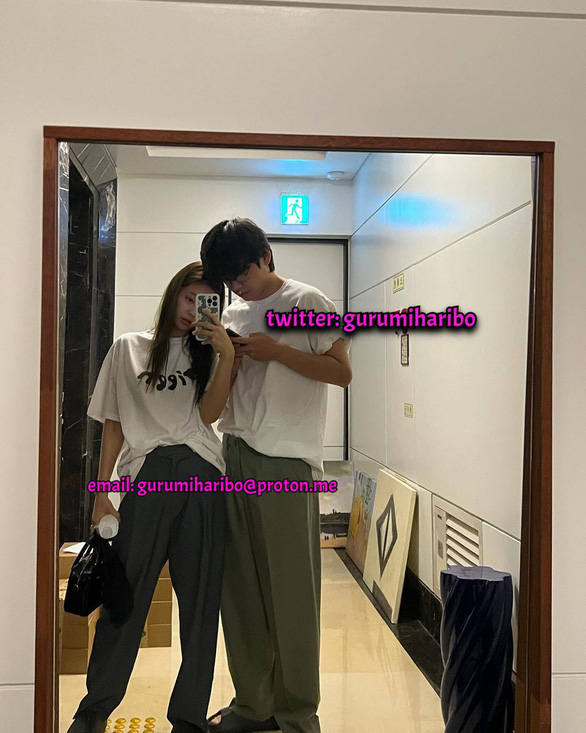 The photo of Jennie and V was published by a Twitter account, causing a stir in social networks these days
This account owner also affirmed that these images are real and unedited, and wanted the two artists' agency to say, "It doesn't matter if you believe me or not.
We all deserve clarity and peace! We are all fans of our favorite artists and no one wants them to be smeared or attacked with malicious intent!
That's why I want the companies or representatives involved to give notice that my photo has been edited. Just a simple sentence is enough. Exactly, I added my watermark on the photo so it can be called edited.
But I mean need a statement from the company confirming that Kim Jennie and Kim Taehyung in the photo above are collage. I'm sorry if I made Taehyung feel sad. I also think a lot while doing this. Taehyung seems to be a very sweet and genuine person.
Believe it or not, it's up to you. I posted the first photo so the company could easily deny it was an edited photo if they really wanted to."
So far, none of the artists' agencies have released a statement on the matter. However, netizens continued to make assumptions and on the other hand, BTS and BLACKPINK fans also asked the management company through social networks to "say something!".