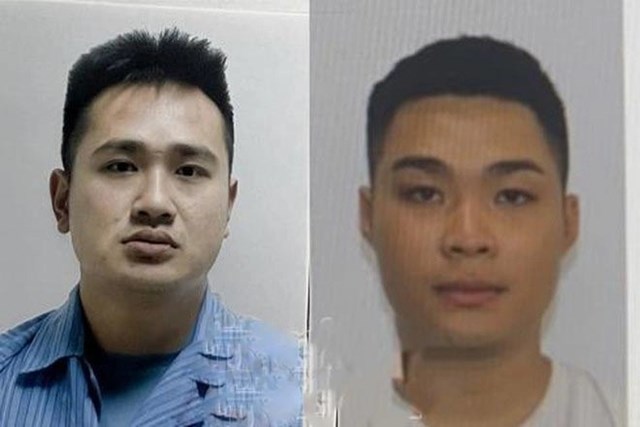 Vu Ta Dang (left) and Hoang (Photo: ANTD).
Regarding the case of a man in Hanoi who was cut off his leg while walking on the sidewalk, according to the police, suspect Vu Ta Dang is also involved in a murder case. However, this subject has not been brought to trial due to an inpatient medical record with an inpatient diagnosis of schizophrenia, issued by the Central Psychiatric Hospital I.
The police agency asked Vu Ta Dang, who is hiding, to turn himself in to enjoy the leniency of the law. People, when they know information about Dang, report to the nearest police agency to serve the arrest and strictly handle before the law.
Earlier on August 23, the Criminal Police Department – Hanoi City Police said that the unit coordinated with the Thuong Tin District Police and functional forces to clarify and arrest one of the two subjects involved. to the case is Nguyen Huy Hoang (22 years old, in Bach Dang ward, Hai Ba Trung district, Hanoi).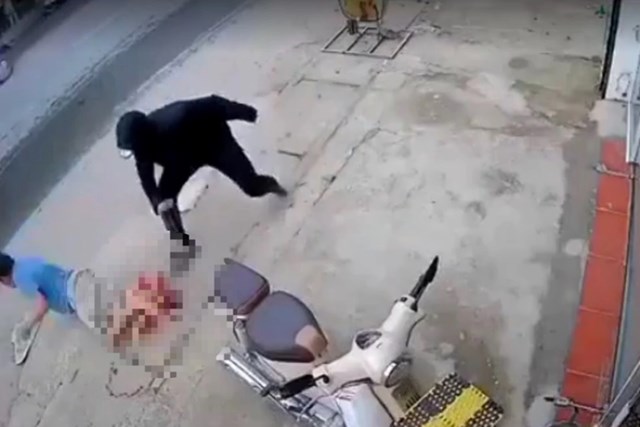 Thuong Tin district police issued a decision to prosecute the case and prosecute the accused against Nguyen Huy Hoang (22 years old, in Hanoi) and Vu Ta Dang (28 years old, in Hanoi) for the act of intentionally causing injury. accumulate.
Two subjects are accused of causing the severed right leg of Mr. NVH (50 years old) on July 15 when the victim was walking on provincial road 427, Hong Van commune, Thuong Tin district. Dang was the one who directly took the knife and was running away, Hoang was arrested by the police.
According to the police, the initial cause came from a money dispute between the suspect group and the victim of NVH