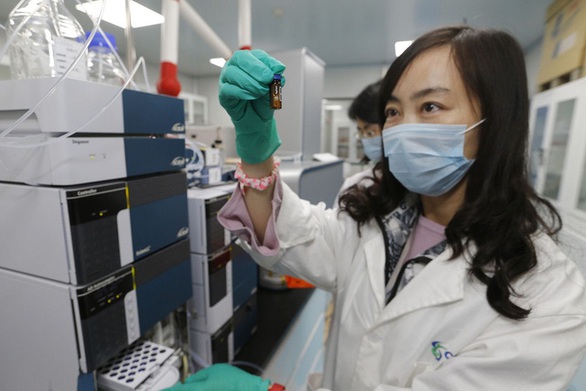 Taiwan is trying to attract more foreign white-collar workers – Photo: TAIWAN POSTS ENGLISH
Taiwan government official Kung Ming-hsin, at a forum on August 30, said the island is in need of a lot of foreign workers, due to the changing needs of the industry, according to the newspaper. South China Morning Post.
Taiwan is experiencing a growing shortage of talent due to its low birth rate and aging population.
"This sounds like the right direction," said David Chang, general secretary of a Taipei-based nonprofit that organizes events for newcomers to Taiwan. . The talent shortage situation is increasing rapidly. It's even a question of territorial security, if we have a shrinking population."
As of the end of 2020, a total of 792,401 foreigners had residence permits in Taiwan, as the island was free of the COVID-19 outbreak – an outlier in the world at the time.
However, entering 2021 as the COVID-19 epidemic in Taiwan increases, the total number of foreign workers has decreased by 5%, to 752,900 people, according to official figures.
Mr. Kung said Taiwan is looking for talent for seven industries that are critical to the territory's economic growth. These areas are the "smart" machines that make up the Asian Silicon Valley, such as biomedical, green energy, defense, modern agriculture, and economics.
Taiwan's population currently stands at 23.19 million and will decline by 2031, officials warn.
On average, Taiwanese women today give birth to one child less, down from seven in 1951. As the cost of childcare rises, more women pursue their own careers.
An aging population will cause many human resource constraints for businesses looking for talent.
Other Asian societies such as Hong Kong, Japan, South Korea and parts of China also face similar population reduction pressures.
"Reducing the working-age population will slow economic growth," said Gareth Leather, senior Asia economist at Capital Economics in London.
Kent Chong, legal manager at PwC Professional Employment Services in Taipei, said that in order to attract more "white-collar" talent, the government should facilitate the work permit application process. Activity becomes easier, as this is not "simple" nowadays.
Taiwan today has capital requirements and minimum education for foreign workers to be hired locally.
According to Mr. Chong, for migrant workers, there are many tax and language issues, including their need to access banks and kindergartens, that have not been fully resolved.
"Ultimately, the question is whether the Taiwanese are willing to accept such a large number of people?", Mr. Chong expressed concern.