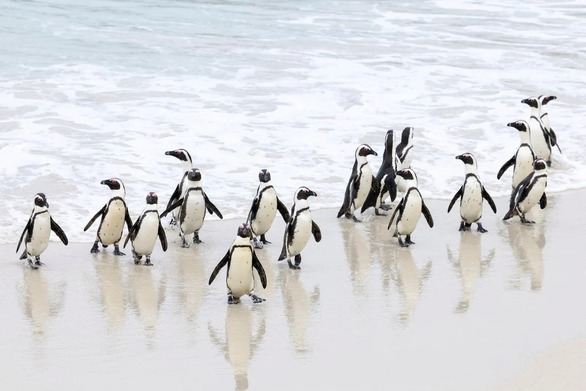 Penguins at Boulders Beach, Cape Town, South Africa – Photo: REUTERS
Boulders Beach in Cape Town is a popular tourist attraction and an important breeding ground for penguins.
At least 28 of the 3,000 penguins have died from bird flu since mid-August, said David Roberts, a veterinarian at the South African Coastal Bird Conservancy.
Dr. Roberts said this outbreak follows from last year and is affecting several seabird species in the area. The situation is worrying as the number of penguins dying from the disease is increasing.
Since mid-September, South African environmental authorities have recorded highly pathogenic avian influenza strains similar to those detected last year in a series of wild seabirds in Cape Town.
Dr. Roberts said scientists are monitoring the situation because it is not clear how the outbreak will evolve.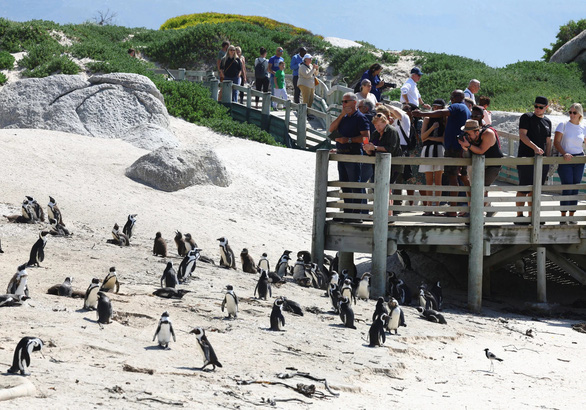 Visitors observe penguins at Boulders beach – Photo: REUTERS
In the short term, because the virus spreads easily between birds, scientists are looking for ways to reduce the viral load and transmission rate.
To identify and eliminate diseased birds, South African scientists perform testing or diagnose symptoms of penguins. Sick and dead birds will then be cremated to limit the spread of disease.
There is currently no risk of people coming to the Boulders beach area getting the disease, but scientists recommend that visitors disinfect their shoes, to avoid transmission between birds and poultry farms.