KL's mother said: "I just got home after giving birth, and I immediately got a call claiming to be from Tu Du Hospital for postpartum care, introducing some treatments for mother and baby. Really, the delivery service at Tu Du Hospital is my own. very satisfied, but the issue of revealing customer information (not only my phone number, but also my husband's phone number when I filled out the registration form was also revealed) is very alarming."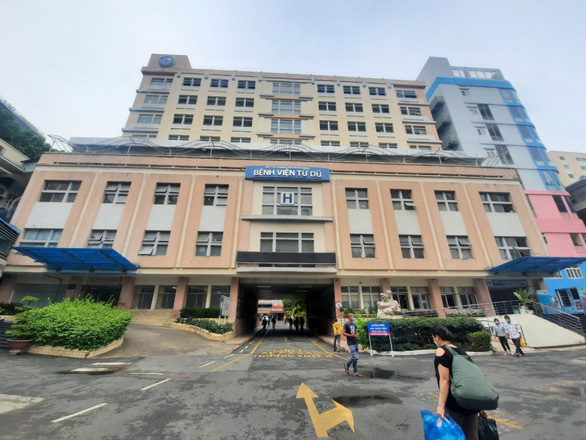 Tu Du Hospital in Ho Chi Minh City – Photo: THU HIEN
And pregnant woman TH said: "I just got out of the hospital when I got home and there were a few services to call right away. While I only provided my phone number and surname to the hospital during that delivery. Don't know. Do you have to sell customer information?".
Exchange with Youth Online, a representative of Tu Du Hospital confirmed that many pregnant women and women reported that their personal information had been exposed. After recording the complaints, on the morning of August 23, the hospital held a meeting to check the sources, verify the information of the pregnant woman was not exposed to promptly handle and prevent.
"Currently, the hospital confirms that the information security for pregnant women is very tight, we are reviewing the system and closely monitoring it in the near future," he said.
Explaining more about how the patient's phone number will be stored, the hospital representative said that each child was born, the phone number will be posted to the reporting system to the Ministry of Health, reported to the Health Insurance …
The hospital side believes that another source that can expose pregnant women to information is from promotional units, gift giving, and activities inside and outside the hospital.
In addition, Tu Du Hospital confirmed that there is no gratitude service for customers who perform fingerprint biometrics for babies.
The hospital recommends that mothers be cautious when providing personal information to some marketing places, some companies pretend to be hospitals to introduce and advertise falsely.