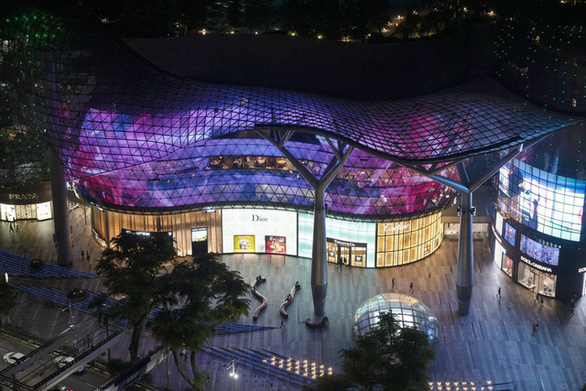 A luxury commercial center in Orchard Road (Singapore) – Photo: BLOOMBERG
Governments in the region are increasingly planning new visa programs aimed at professionals, retirees or the wealthy.
Indonesia announced plans for a new visa program in 2021. Cambodia follows in early 2022 with a program for "resourceful foreigners". In recent weeks, Malaysia, Singapore and Thailand have introduced a series of new visa policies of their own.
Mr. Philippe May, managing director of EC Holdings, from Singapore told the news agency Bloomberg: "Malaysia sees what Thailand is doing and vice versa – they are competing. I wouldn't be surprised if Indonesia comes out with something more certain. The Philippines may also come up with new plans" .
Jaya Dass, managing director of global recruitment and HR services company Randstad (Netherlands), said countries are especially looking to attract company leaders and successful entrepreneurs. name.
Here are the latest options for those who are looking for a change of living and working environment.
Singapore
The island nation of Singapore announced plans in August of this year to offer "expert cards" to high-income expats and their spouses. The program takes effect on January 1, 2023 and the "golden visa" lasts 5 years.
Manpower Minister Tan See Len said the plan aims to bring "rain generators" in fields such as science, technology and sports.
Singapore has low taxes, political stability, a strong currency and over 50 Michelin-starred restaurants and places to eat.
Who is eligible? Most will need a minimum monthly salary of SGD 30,000 (US$21,500) or high achievers in fields such as sports, arts, science, technology and academia.
Malaysia
The Special Visa Program, announced on September 1, targets wealthy individuals who want to study, work or run a business in Malaysia.
The Immigration Department said the scheme is open to "global tycoons" from all over the world, with the exception of Israel and countries that do not have diplomatic relations with Malaysia.
To qualify, participants must have an annual overseas income of at least 480,000 ringgit ($105,300) and deposit 1 million ringgit in a Malaysian bank. After a year, they are allowed to use half of that money to pay for school or medical procedures, or buy real estate.
Visa validity is up to 20 years.
Golden visa holders are not bound by the time of physical presence in the country. However, this program does not offer Malaysian citizenship to foreigners.
Cambodia
Cambodia targets "resourceful foreigners". Such as investors, entrepreneurs, researchers, scientists and intellectuals with high knowledge and capacity, said Kirth Chantharith, director general of the Cambodia Immigration Service.
Visa applicants must invest at least $100,000 in qualifying properties and participate in a government-approved real estate project.
The validity of the visa is 10 years, after 5 years (counting from the validity of the 10-year visa) can be stateless.
Visa holders are not subject to any immigration restrictions, plus a host of other benefits: work permits, healthcare, help with setting up bank accounts and business permits, and services special assistance at the airport upon arrival in the country for the first time.
Thailand
Thailand launched a new visa program on August 31, aiming to attract 1 million wealthy or talented foreigners over the next five years.
Narit Therdsteerasukdi, deputy secretary-general of the Investment Council of Thailand, said in an interview that by the end of September 12 the country had received about 400 applications, mainly from pensioners and senior citizens. remote workers.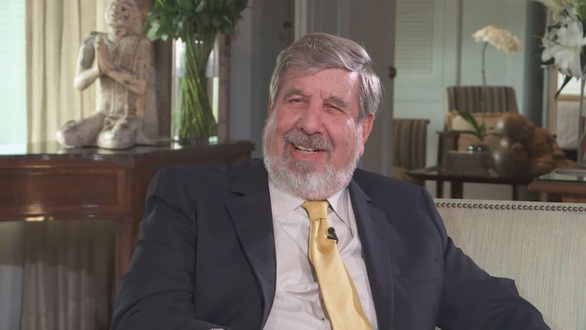 The billionaire gave up his US citizenship to become the richest man – Photo: MANAGING ASIA
There are 3 groups of visa requirements:
First, wealthy individuals invest at least $500,000 in assets such as Thai government bonds or real estate, have at least $1 million, and earn $80,000 or more per year.
Second: wealthy retirees age 50 or older who meet similar income criteria and have health insurance with coverage in excess of $50,000.
Third: digital professionals and some other skilled professionals with at least 5 years of working experience in their field and an annual income of $80,000 or more.
Visa validity is up to 10 years.
Thailand has no requirement for a stay in the country and income earned abroad is tax-free.
Indonesia
In 2021, Indonesia has launched a plan to issue a special visa with a duration of 5 years and exempt foreign workers. taxes in Indonesia.
However, the country currently offers a two-year work permit and has not announced a detailed plan for a five-year visa.