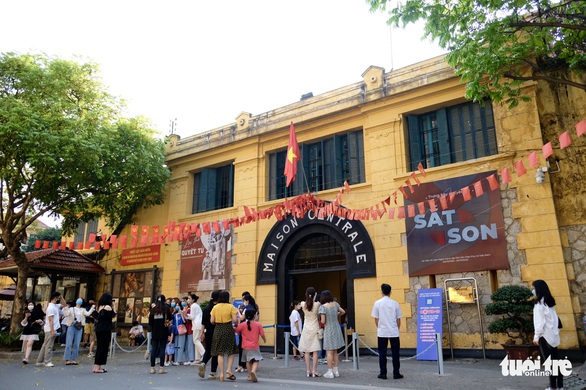 Most of the visitors to Hoa Lo Prison relic this holiday season are young people – Photo: NGUYEN BAO
Notes of Youth OnlineOn April 30, the number of tourists visiting Hoa Lo Prison relic increased dramatically. Especially, most of them are 9X, 10X young people and students. Previously, this monument only attracted foreign tourists or the older generation of Vietnamese to visit.
It is no coincidence that many young people come to Hoa Lo Prison ruins, this is the initial result of the journey to help young people "pull" history closer.
Recently, the media team of the monument has built a fanpage "Hoa Lo Prison Relic – Hoa Lo Prison Relic", nMany historical stories are selected, collected, checked by the admins, checked the authenticity of the information and rewritten in the most understandable and attractive way, aimed mainly at young readers.
Currently, the fanpage "Hoa Lo Prison Relic – Hoa Lo Prison Relic" has attracted more than 126,500 followers, receiving thousands of likes every day.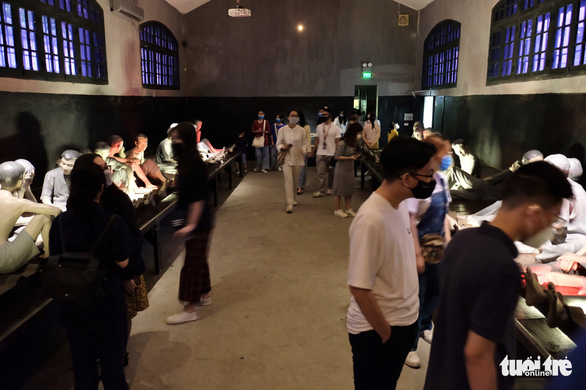 The spaces at the monument always have many visitors – Photo: NGUYEN BAO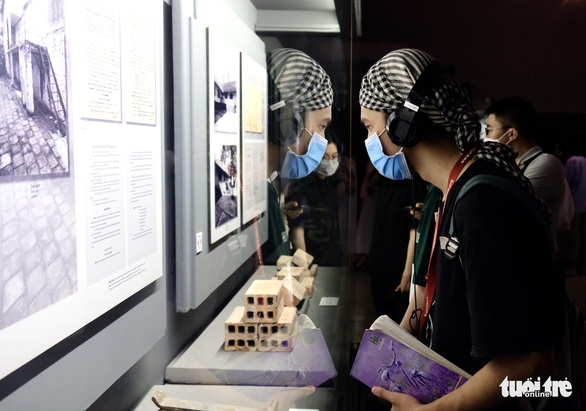 With the equipped walkie-talkie, young people can experience 35 historical stories in their own way – Photo: NGUYEN BAO
Not crowded home or traveling with friends, many young people stayed in Hanoi, taking advantage of historical sites to visit and review the heroic historical knowledge of the nation.
Nguyen Hoai Anh – a student at Diplomatic University (Hanoi) – said that Hoa Lo Prison relic on a special day, moreover, this is also a place with many historical relics, coming here you feel very euphoric and national pride suddenly became clearer than ever.
"Visitors to Hoa Lo Prison are diverse, but most are young people. TRecently, I see that Hoa Lo Prison relic has advertising campaigns that focus on young people like me, the way of advertising is very close but no less witty. Those may be suggestions that make me and many young people come here to learn, gradually shorten the distance and love history more," Hoai Anh added.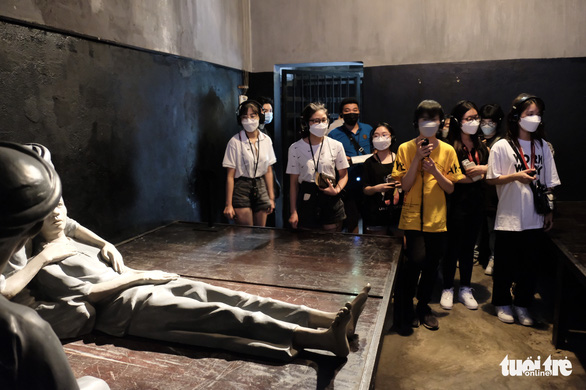 The information related to the artifacts is conveyed through the stories of political prisoners themselves about the difficult life in prison, comradeship, comradeship or dangerous prison escape – Photo: NGUYEN BAO – Photo: NGUYEN BAO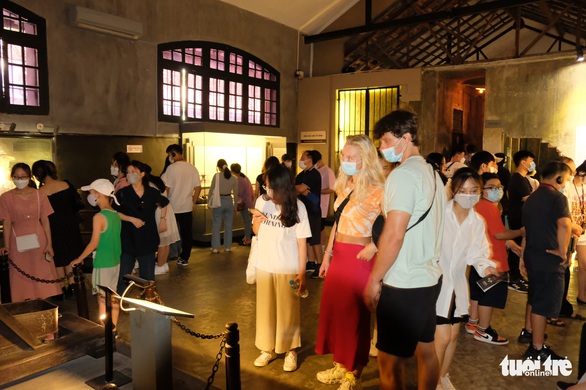 Hoa Lo Prison Relic is also a place chosen by many foreign tourists when coming to Vietnam – Photo: NGUYEN BAO