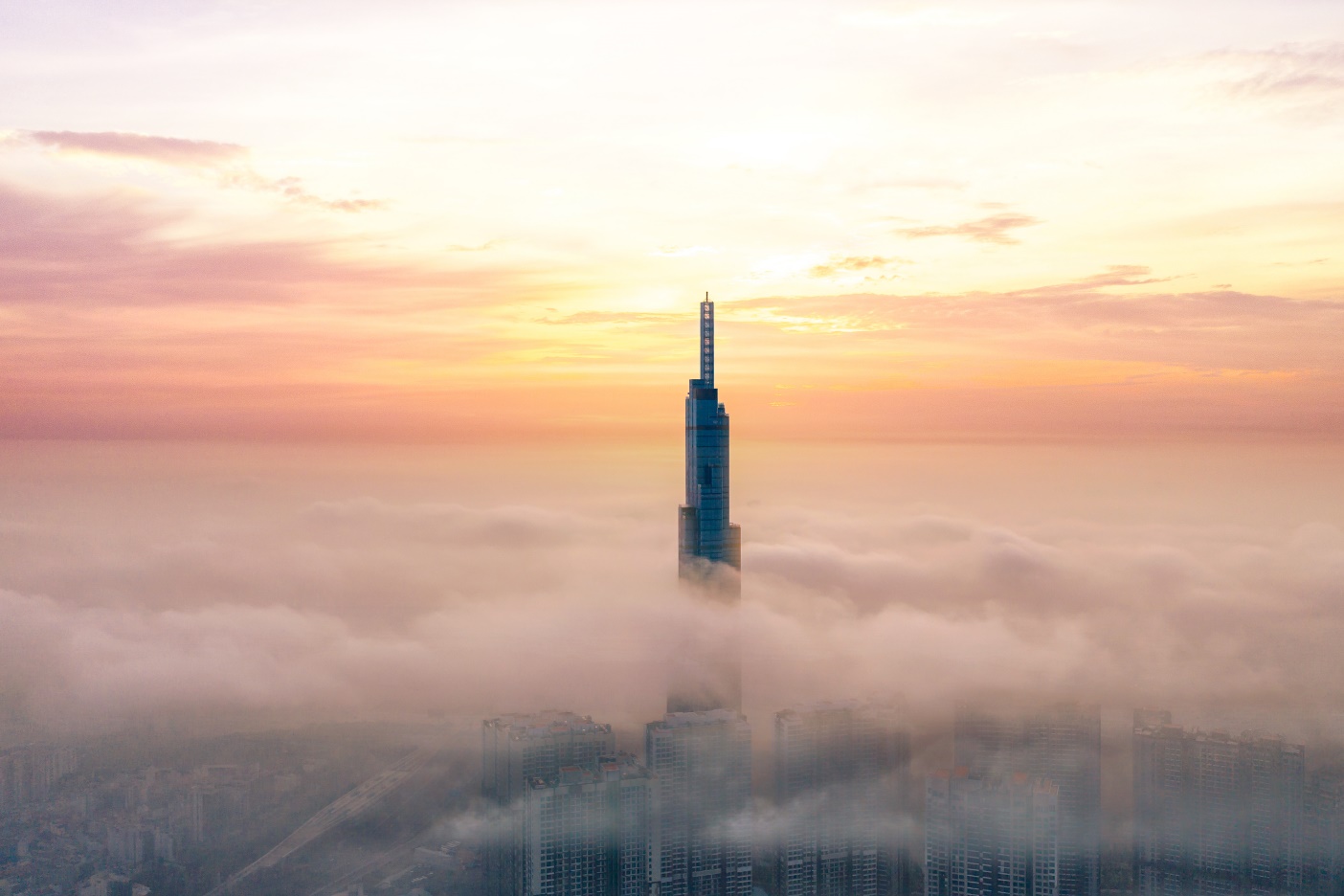 June 2022, Marriott International, Inc. and Vinpearl – Vietnam's leading tourism – resort – entertainment brand announced the signing of a strategic cooperation agreement to upgrade and develop nearly 2,200 rooms at 8 hotels and resorts of Vinpearl.
This cooperation contributes to the strong expansion of Marriott International's presence in the world-class luxury hotel and resort segment in the domestic market with the Autograph Collection brand launched for the first time in Vietnam and expansion of other luxury brands such as Marriott Hotels, Sheraton Hotels & Resorts and Four Points by Sheraton.
Rajeev Menon, President of Marriott International Asia-Pacific (excluding China) said: "With Vietnam's strong foundation, a resilient economy and strong development In addition to constantly improving infrastructure, especially in the tourism sector, we are delighted and believe that the cooperation with Vinpearl will contribute to Marriott to better meet the needs of customers, and at the same time expand its presence. our services in many emerging destinations in Vietnam".
In particular, Autograph Collection Hotels is a hotel brand that was first launched in Vietnam, located at Landmark 81 – the tallest building in Vietnam. It is expected that Sheraton Hotels & Resorts brands will be opened in a number of new destinations such as Hai Phong, Vinh and Phu Quoc or Marriott Hotels will be present in Da Nang and Four Points by Sheraton in Lang Son, Ha Giang.
According to the agreed roadmap between the two sides, 6 hotels will implement management cooperation this year, including:
Vinpearl Landmark 81 Hotel, Autograph Collection – the first Autograph Collection Hotels brand in Vietnam, is located on a 461 m high tower on the banks of the Saigon River with 223 rooms, 3 restaurants with different styles of cuisine. each other, 12 function spaces, office area, spa, outdoor swimming pool, gymnasium and children's play area.
Vinpearl Luxury Da Nang located on Non Nuoc beach will be launched under the new name Da Nang Marriott Resort & Spa with 200 rooms and 39 villas with modern design and distinctive local style accents.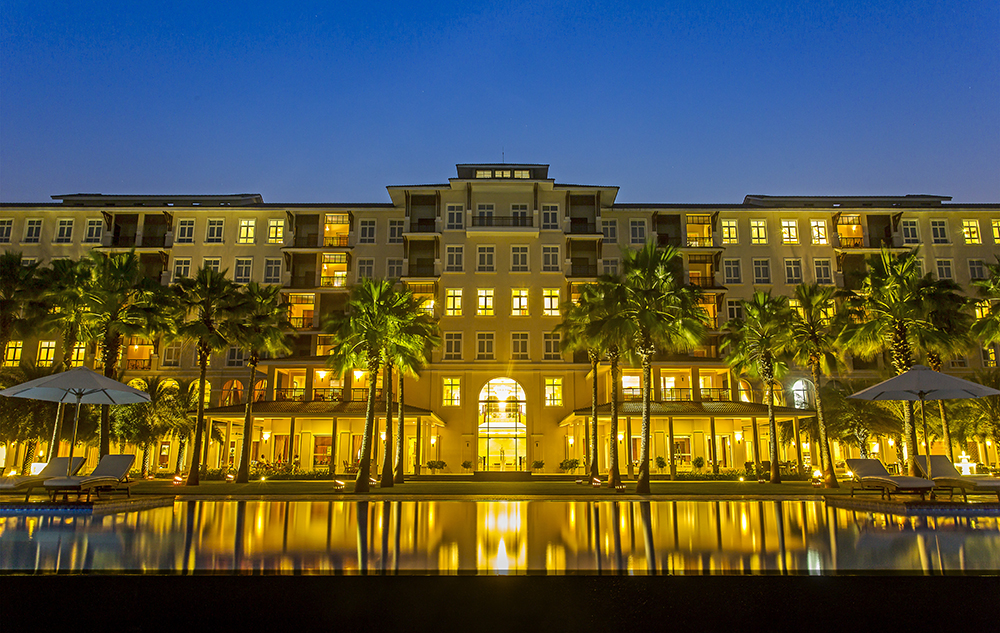 Sheraton Resorts & Hotels continues to expand its operations in Vietnam with world-class service quality in destinations such as Phu Quoc, Hai Phong, and Can Tho. Specifically:
Sheraton Phu Quoc Long Beach Resort will be the new name of Vinpearl Resort & Golf Phu Quoc, located on the west beach with 459 hotel rooms, villa rooms, 6 restaurants, large conference space, 3 lakes swimming pool, spa and children's play area.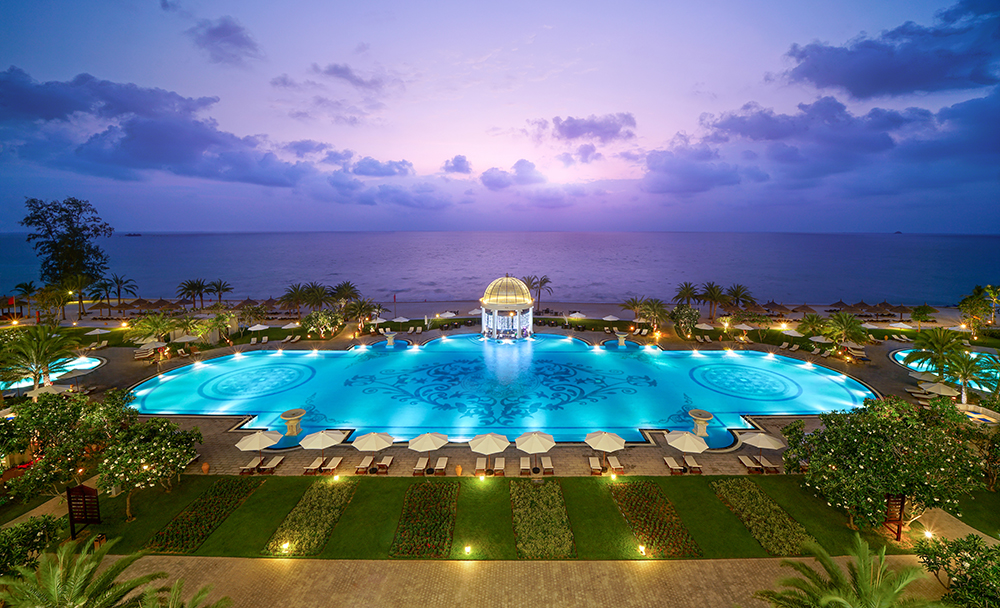 Sheraton Hai Phong (Vinpearl Hotel Imperial Hai Phong) is expected to have 362 rooms, 4 diverse cuisine restaurants, a large banquet hall and 4 function spaces, a swimming pool, spa and fitness center.
Located in the most famous landmark in the Mekong Delta, Sheraton Can Tho (Vinpearl Hotel Can Tho) has 262 rooms located on the banks of Can Tho river and surrounded by tourist attractions.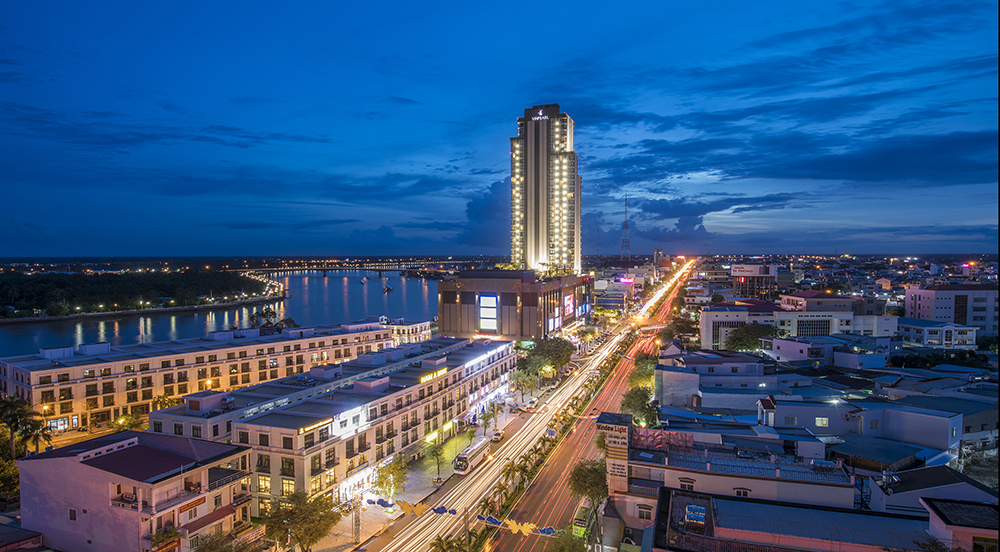 Four Points by Sheraton Lang Son (Vinpearl Hotel Lang Son) is 21 floors high with panoramic views of the beautiful Northern mountains and forests. The international branded hotel is expected to have 127 rooms, 4 culinary restaurants and bars, a spa and a comfortable and classy ballroom.
In addition to the 6 existing hotels, 2 newly built hotels expected to be launched in 2025 including Sheraton Vinh and Four Points by Sheraton Ha Giang are located in prime locations promising to become "unbeatable" destinations. can't miss" by domestic and international visitors.
With its position as one of the leading prominent markets in the world for tourism and hotels, Vietnam has reached a historic milestone with 18 million international arrivals in 2019. Along with socio-economic development Impressive, accessibility to tourism services increased sharply, contributing to promoting the development of domestic tourism. At the same time, in the context that it has opened to international visitors, the tourism industry is expected to recover quickly and strongly in the coming time.
Về Marriott International
Marriott International, Inc. (NASDAQ: MAR) is one of the largest hotel groups in the world, headquartered in Maryland, USA, with more than 8,000 hotels, more than 30 leading hotel brands in 139 countries and territories. . Marriott International currently operates 10 hotels and resorts in Vietnam. For more information, please visit the website www.marriott.com.
About Vinpearl
Vinpearl is a member of Vingroup, established in 2001. Vinpearl is operating 45 facilities, including: 35 hotels and resorts with over 18,500 rooms; 3 theme parks and 2 amusement parks, 2 conservation and care parks for semi-wild animals, 4 golf courses, spa, convention center, cuisine… 5 stars located in famous landmarks The most famous tourist attraction stretches across 17 provinces of Vietnam. For more information, please visit www.vinpearl.com.
https://kenh14.vn/marriott-international-va-vinpearl-hop-tac-quan-ly-8-khach-san-khu-nghi-duong-20220623132849726.chn