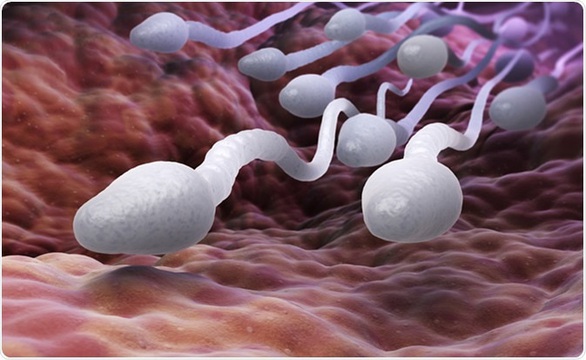 Researchers say the global sperm count has dropped by 62% – Photo: SHUTTERSTOCK
According to the newspaper Guardian On November 15, a new study was published in the journal Human Reproductive Update showed that globally, the average sperm concentration in men fell from 101.2 million/ml to 49 million/ml between 1973 and 2018. It is estimated that the total sperm count decreased by 62.3% during the same period.
Research by the same group in 2017 found that sperm density had decreased by more than 50% over the past 40 years in Europe, North America and Australia. There is a lack of data for other regions of the world at this time.
The latest study included data from more than 53,000 men collected from 223 studies in 53 countries, making it the largest meta-analysis ever conducted on the topic. In addition to the studied regions in Europe, North America and Australia, this new round of studies collects data in Central and South America, Africa and Asia.
The rate of sperm decline seems to be accelerating. Looking at data collected on all continents since 1972, the researchers found that sperm density decreased by 1.16% per year. However, when they only looked at data collected since 2000, the reduction was 2.64% per year.
Professor Hagai Levine, lead author of the study from the Hebrew University of Jerusalem, warned: "I think this is an unusual sign that something is wrong with the world and that we need to. It's a crisis that we need to better address now, before it can reach a tipping point and become irreversible."
Previous studies have suggested that fertility in men is compromised if sperm concentration falls below about 40 million/ml.
Professor Allan Pacey, who specializes in male studies at the University of Sheffield (UK), who was not involved in the study, praised the analysis but said he was still confused. That's how hard it is to count sperm, even with the gold standard hematocrit (laboratory procedure) technique.
However, Professor Levine dismissed such concerns, adding that in any case, the decline in sperm count had been more pronounced in recent years.
Although the cause of this decline is still unknown, one theory is that endocrine disrupting chemicals or other environmental factors may play a role, affecting the fetus during pregnancy. mother's belly.
Professor Richard Sharpe, an expert in male reproductive health at the University of Edinburgh (Scotland), said reduced sperm "is not just a problem for couples trying to have children. It will also be a big problem for society in the next 50 years as the world has fewer young people and more old people."