More than 600 companies and organizations from 37 countries participated, presenting the latest technologies to video game lovers.
The video game market has grown tremendously during the COVID-19 period, the total market value has increased by 16%, reaching 90.5 billion USD in 2021 and this number is expected to continue to increase. more in 2022.
Mr. Tsujimoto Haruhiro – President and CEO of Capcom Company, Japan said: "The exhibition has the participation of not only large corporations but also private companies as well as individual individuals. , this is the driving force for the industry to develop, with this participation there may be many new business ideas and initiatives."
One of the outstanding technologies introduced at Tokyo Game Show 2022 is the Metaverse virtual universe technology, with which players can experience activities like the real world.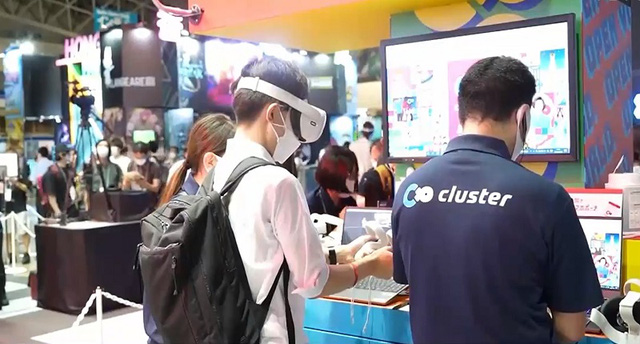 As many leading technology companies such as Meta, Apple or Microsoft are racing to gain the right to set standards of Metaverse in the future, more and more companies have realized the potential development of virtual space technology. this in the video game. Powered by virtual reality devices such as VR, or augmented reality (AR), Metaverse allows users to have very realistic experiences.
Mr. Naoto Kato – President and CEO of Cluster Company, Japan shared: "Manufacturers in the video game industry are increasingly paying great attention to virtual space technology (Metaverse). ), as shown at this exhibition, I think virtual space will become the foundation for our lives in the future.
Up to the present time, mobile games still occupy the largest market share in the gaming industry and in the future it is unlikely to be "usurped" by other market shares thanks to the advantages of convenience, ease of play, and ease of use. reaching a wide range of users because today, most people use smartphones and especially the cost of paying for mobile games is much lower than for console or PC game genres.