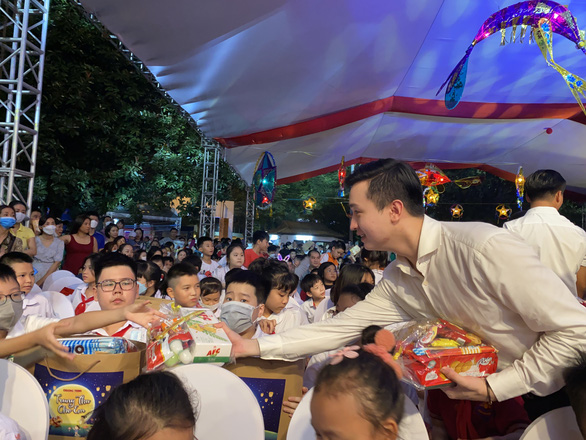 Children in the capital have fun on the moonlit night – Photo: HANOI CITY
On the occasion of the Mid-Autumn Festival, on the evening of September 10, the Hanoi Youth Union organized the "Mid-Autumn Festival for children" program with the participation of more than 800 children in the capital.
This is a meaningful activity for teenagers and children in the capital, especially in the context that Hanoi and the whole country have just undergone a long time of implementing measures to prevent the COVID-19 epidemic. Play and entertainment focused on children must be postponed.
At the festival, the program organizers awarded 100 scholarships worth 2 million VND to disadvantaged children and children orphaned parents due to the COVID-19 pandemic.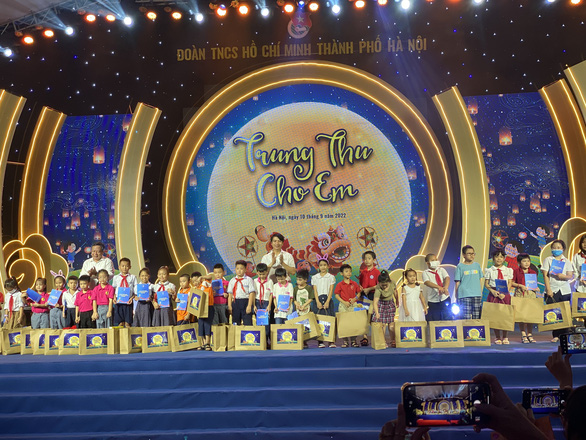 Giving scholarships and meaningful gifts to children in the capital – Photo: HANOI CITY
Not only can the children immerse themselves in unique and joyful art performances, but also participate in attractive games and receive many valuable gifts.
Chu Hong Minh – Secretary of the Hanoi Youth Union – said that 2022 is the first year of implementing the national action program on children for the period 2021 – 2030.
Therefore, the program "Mid-Autumn Festival for children" is a very meaningful gift, showing the deep concern of the city's youth union for the children of the capital.