Coach Park Hang-seo announced a list of 31 players who joined the army on September 17 to prepare for international friendly matches in Ho Chi Minh City from September 21-27 with the Indian and Singaporean teams. Returning to the Vietnamese team after being absent from the June gathering, midfielder Nguyen Tuan Anh shared:
"Personally, when I am called up to the Vietnam national team, I always feel very honored. Even though it is only for friendly matches, I promise to try my best and show my ability. I am a player, so it is difficult to say. comment on the summons list. I also do not dare to comment when deciding to be my superiors, my teachers."
In this team list, in addition to experienced players, the Korean leader also gives opportunities to young players with stable performance in the V.League such as Luong Duy Cuong, Pham. Dinh Duy (Da Nang), Nguyen Thanh Nhan (HAGL)… Tuan Anh gives advice to juniors:
"I hope the young players take advantage of the opportunity, try to confidently show their ability and accumulate more international experience. Young players personally should not mention too much. I hope you all focus. Regarding Thanh Nhan, I hope he will focus and take advantage of this opportunity."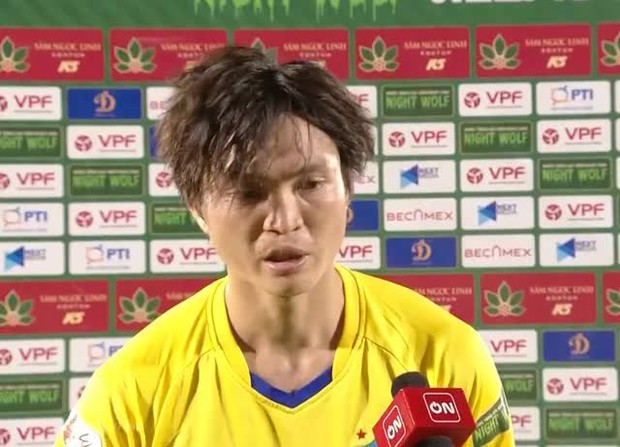 Tuan Anh shared before the recruitment date (Photo: CMH)
In the group of 6 young players joined the national team. At Viettel Club, while Phan Tuan Tai and Nham Manh Dung have had time to try their hand at the national championship, Khuat Van Kh has not played a minute. Meanwhile, Thanh Nhan (HAGL) only played 43 minutes from the beginning of the season and both Luong Duy Cuong and Dinh Duy left impressive stats at Da Nang Club with 808 and 932 minutes respectively.
However, the next two friendly matches here are all scored on the FIFA rankings, so it is limited to play from the beginning with this group of players, but it is not excluded that coach Park Hang-seo will let them "try their feet". " to find a suitable and new plan for the Vietnamese team.