The first images of the SUV mark the new era of the BMW sub-brand – Photo: MINI
MINI in July will launch an all-electric SUV concept with a completely new design language called Charismatic Simplicity (roughly translated: Attractive simplicity). The new language will not only help MINI cars transform, but will also help them reduce the number of redundant parts and focus on key aesthetic elements.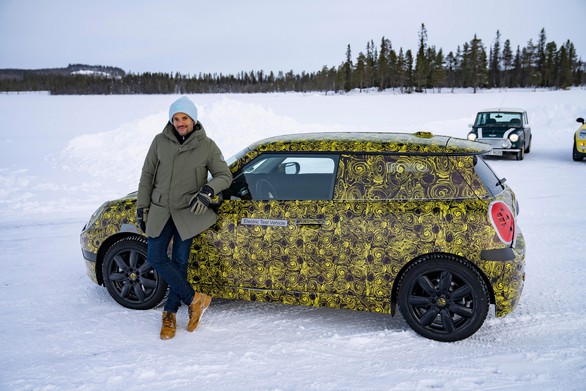 Simple but elegant, seductive is the direction chosen by MINI's new design language – Photo: MINI
All future MINI models have also been confirmed to use a chassis that well supports the electric powertrain, to make changes whenever it feels right.
A feature of the new design language applied by MINI is the use of advanced LED technology on the taillights, thereby embodying the colorful arrow-shaped Union Jack lights (actually the British flag). with a unique style for each new car model. Chrome will also almost completely disappear from the exterior of future MINI cars.
Mini teases SUV marking the design language for a completely new era of electrification
In the next chapter in its history, MINI will also improve its sustainability business. The interior of the car no longer uses leather, but focuses on natural or recycled materials. In addition, the dashboard will also appear a full digital round screen system with a new user interface.
As for the mysterious SUV launched in July, the car is expected to use many technologies that will soon be widely applied by the company in the future.